Tablescape.London
London
Useful information
What do prices start from?
from £16.50pp self set up OR from £30pp with event set up
Services
Decor
Specific Details
Props
Bespoke
Balloons
About the company
We are a London based company offering bespoke tablescape rentals, event styling and decorations.
Let us organise your unique event experiences. We have sourced and curated lots of unique items to mix and match so that we can create your perfect table setting fuss free! We produce bespoke tailored packages with key pieces for your special events, working within your budget to provide a unique experience for everyone. From colourful flamboyant hen parties, beautiful baby showers to themed mile stone birthdays and more... We LOVE working on your bespoke events so please get in touch to start planning right away!
Style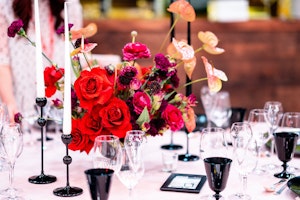 Modern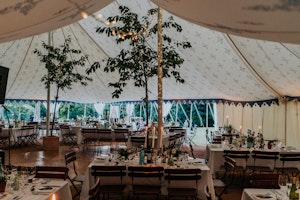 Rustic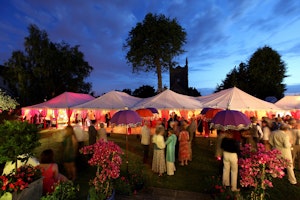 Bohemian
Sustainability
There is in increasing demand for the art of dining to be as unique as possible and this comes alongside a global push for sustainability in everything we do. By renting the items for your tablescapes and events you can help to reduce single use purchases. We have a keen interest in sustainability, baring this in mind while sourcing and we believe a push in rental experiences will help reduce wastage while also giving you much more flexibility in choices.
FAQ's
Yes! We offer a range of 25 'ready to go' packages - check out the gallery on our website for more details.
Yes, absolutely! We love to make custom packages, we have a large range of items that have been sourced from many different places especially to make your hire orders as unique as you are. Please drop us an email to discuss your bespoke event.
Any kind of celebration, party or special occasion - even just an elaborate romantic date night! We cater for larger parties such as birthdays, anniversaries and bridal showers. Right down to intimate celebrations for a gender reveal or family occasion. Whatever you are celebrating we want to help you make it extra special!
We can provide an intimate setting for 2 right up to 50 guests. (We can cater for larger events with enough prior notice - please enquire for more information).
Absolutely! We can come and set up the event for you - alternatively we also have a courier delivery/return service where you can set up your own smaller events or dinners which is a more cost friendly solution to planning your events. Set up prices start from £30pp Courier (own) set up prices start from £16.50
Testimonials
"I absolutely loved my tablescape order from Tablescape.London, everything arrived beautifully packed and on time (even though I had to change the courier plans!). The team were fab in helping me design a special selection of items for a one-off evening, and it looked so great. Highly recommend, will use again ASAP!"
Emily
"Wow what a service! Tablescape London provided us with an incredible atmosphere for a perfect night in! I rented a tablescape package from Laura, who was quick to respond and helped me pick the perfect theme for our evening, nothing seemed to be too much trouble. The package arrived exactly when Laura said it would, it was beautifully displayed in its box with easy instructions to set up! The best part was the QR code linking to a video showing me how to set up the table- so simple to do but so effective. The table looked amazing and my partner (who's birthday it was) said that the tablescape made the evening feel so special and it changed the atmosphere. We didn't feel like we were just sat having dinner in our dining room, we felt like we were in a 5 star restaurant. Thanks so much Tablescape London, we will be returning customers for sure!"
Sarah
"I worked with Tablescape.London to arrange my daughters birthday party - Laura was very helpful and created the perfect party for my daughter and her friends, she loved it! The decorations, party bags and set up were all wonderfully done. "
Josephe
"I ordered the Valentine's package and it was really wonderful. Arrived promptly and the courier service worked very well. Had everything we need to set up the table and it made the meal really special. Highly recommend!"
Olivia
"Laura created the most wonderful birthday celebration for me, she organised the beautiful bespoke tablescape just how I imagined. The balloon display really made the party feel extra special and she set up everything so quickly. Can't wait for her to plan the next party! "
Nicole
Suppliers you may be interested in...
Useful
Services
Specifics
About
Style
Sustainability
FAQs
Testimonials
Contact