The Best Photobooths & Magic Mirrors
High Wycombe
Useful information
What do prices start from?
575
Services
Photo Booth
Specific Details
Bespoke
Photo scene
Photo theatre
About the company
Approachable, fun and unforgettable!
Our company is not called The Best Photobooths & Magic Mirrors for nothing!
Our Award winning team are like no other and will make your event truly unforgettable. We always go above and beyond to look after and entertain you and your guests.
The Best Magic Mirror Experience...
The Magical Mirror takes photo booth fun to a whole new level.
As you walk up to the mirror, colourful animations and voice guidance invites you to engage in a magical, interactive "selfie" experience and gives you a printed photo to take home.
The Best Photobooth Experience...
What goes in the Booth stays in the Booth :0) We have a stunning collection for any occasion. Vintage, Love Hearts, Vegas and Chesterfield Booths. We also offer a bespoke Photobooth design service if required.
Every event is different. Using our professional graphic design studio we can personalize everything from your very own Photobooth wrap and Magic Mirror welcome screen to the final printed photos. Being able to match everything to your event or special occasion always looks very impressive and even more memorable!
Book a zoom call today to meet the team!
Style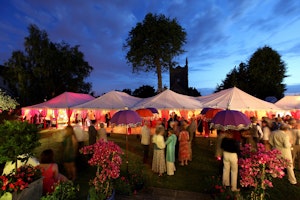 Bohemian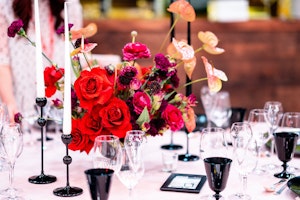 Modern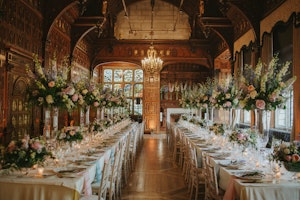 Formal
Additional Information
Do you have an onsite assistant?
Do you do GIFs?
Do you provide albums?
Do you provide an online gallery?
Do you provide bespoke back-drops?
Do you provide delivery, set up & breakdown?
Do you provide prints?
Do you provide props?
Do you have public liability insurance?
When was the company started?
2015
Are you VAT registered?
No
Testimonials
"Your customer service is fantastic! We both wanted to thank you guys so much! We had an incredible wedding day and wish we could do it all over again! Everybody loved the Magic Mirror and the pics we have are fantastic - and I loved my flowers - a great touch! And the book with our personalized art work is just amazing! I hope our paths will cross again in the future and we will be sure to recommend you guys to whoever we can! We received our USB today and look forward to having a look again! Mr & Mrs Burnett"
Sorsha Burnett
"Chris and the team were absolutely brilliant! We met them at a wedding fair and they were very approachable and informative without being pushy. On the night they were great and we all had such a fantastic time. Everyone said how brilliant the Magic Mirror was and the props were great with a lot of options to choose from. It was well worth the money and I would highly recommend this company. Such a fantastic service and lovely people! Thanks guys x"
Zoe Shurrock
"They really are the best photo booths! Amazing selection of props! Our guests really enjoyed having the photo booth! Highly recommend."
Lisa & Tom
"I used Chris and The Best Photobooths & Magic Mirrors for a virtual event on behalf of Xerox. Having recommended him and his product to them I was delighted that the Picture Mosaic was so well received. Chris was always available and patient with us as the brief constantly changed up until the last minute. He made the changes and answered our calls after hours ensuring the best possible experience. Well done Chris .. a great product and a pleasure to work with."
Lynne Warren
"Chris came on board and provided a suite of tools that plugged in neatly to our awards platform. The digital photo booths kept all our attendees really engaged throughout the night, and Chris was a pleasure to work with throughout the entire process. I would recommend this solution to anyone looking for a fun way to liven up an event either physical or virtual."
Terence Corness
Suppliers you may be interested in...
Useful
Services
Specifics
About
Style
Additional
Testimonials
Contact