The Luxe Showband
London
Useful information
What do prices start from?
5000
Works Abroad
We have experience doing events outside the UK.
Services
Music
Specific Details
Band
Saxophone
Musician
Pianist
Acoustic
About the company
Luxe are an electric, dynamic, versatile event show-band , who perform at high end events around the UK and worldwide. They are one of the best party bands in the world, due to their unrivalled talent, extraordinary vocal ability, incredible musicianship and spectacular on-stage energy. Boasting 5* reviews, and performing at venues such as Babington House, Cliveden House, along with many destination weddings, they will be sure to blow you away. Get in touch now to avoid disappointment.
Style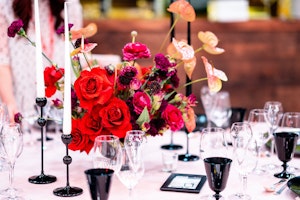 Modern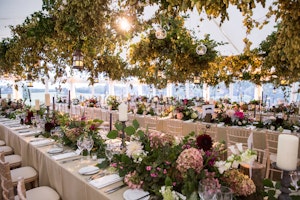 Natural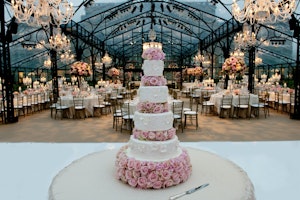 Traditional
Additional Information
Do you do bespoke song requests?
Do you have an in-house PA system?
Do you have in-house lighting?
Do you provide an onsite sound technician?
Do you provide artist management?
Do you provide stage decor?
Do you have public liability insurance?
When was the company started?
2014
Are you VAT registered?
No
FAQ's
Luxe have performed at many weddings and parties and it is honestly so hard to pick the best! The Weddings we enjoy the best are usually created from the energy we provide to the guests. By getting guests involved in the music creates an insane atmosphere! We have had countless weddings where all the guests are literally singing along with us on their chairs during dinner and absolutely rocking out to our killer tunes for an evening party! Its hard to pick the number one, but I can tell you one thing - we will make your event your number 1 party ever!
Luxe's top tip for you, aside from booking us(!), is to tell you that Music is probably the most important aspect of the day (apart from actually tying the knot!) An incredible atmosphere and music can honestly go a long way to making your dream event a night you will never want to forget. So have something that you love and be confident in whoever you are using to put your absolute faith into them.
Luxe perform for the optimum amount of time to get the crowd dancing all night, whilst also leaving them screaming for more. The standard set time for Luxe is 2 x 1 hour sets, but we also provide a free DJ in between live performance sets in order to keep the crowd entertained. Extra set lengths are available upon request. With a huge range of repertoire, and a plethora of top vocalists and musicians, Set Lists and Line-ups can be tailored to suit the request of the client. Luxe comes with a full state of the art sound system that is installed, mixed and managed by an accredited Sound Engineer which means the musicians can concentrate on performing in the way only they know how - World Class! Extra entertainment is never a problem such as pianists for ceremonies, acoustic duos and trios for drinks receptions and live lounge style music for wedding breakfasts. These add ons can easily be arranged - your day is unique and we can tailor anything to suit bespoke needs and requirements - just leave it to the experts. We can offer a 7 Piece band or our Flagship 9 Piece Line up, which includes 2 Horns and 3 Singers, backed by our incredible 4 Piece Backline. Check our videos for examples of how we sound and look!
There are many bands to book in the UK, but we believe we offer some key features that make us stand out from the rest: We truly believe we have unrivalled vocal talent and the ultimate musicians, coupled with electric energy, vibe and crowd interaction. Our singers have worked with the best. Hands down. From Jay Z to Bille Ocean, from Ella Eyre to Gary Barlow and throw in some Kylie Minogue for good measure. If you want top of the range singers for your event, The Luxe Showband has the unrivalled edge in this department. Coupled with their voices are there exceptional energy, dynamism and ability to engage the guests. We also offer truly excellent customer service from day one of the booking process, being easy to communicate with and we work together and build a personal relationship to make your day absolutely perfect.
Luxe are an internationally renowned showband that have performed for over 50,000 guests throughout their 5 year uprising. With a lineup that includes the ultimate vocalists and musicians, they never disappoint and boast 100% client satisfaction. Luxe offer 2 packages as standard. A 7 Piece and 9 Piece Lineup, which both offer excellent variety of vocalists whilst including horn sections tighter than a submarine door! As a band that prides itself on crowd interaction, Luxe are guaranteed to keep guests dancing all night as they take you through an exhilarating journey of musical genres.
Testimonials
"HUGE thank you for bringing the party atmosphere to our wedding! We were so happy to have you there and the band were incredible - exactly as promised banging out the tunes, pitch perfect singing and knowing what to play next to keep the party going. We had the best time - thanks so much for all your time spent on it and visits to the flat. Super excited to see you guys perform again at Babington House, Big Love, Lucie and Kam."
Lucy and Kam - Wedding Client: Bastide Du Roy, France
"A big thank you to you and your crew. You have all done a fantastic job! Extremely engaging with the crowd. Couldn't have wished for a better band. Will for sure spread your name around. Kind regards Alexandra (Girls Must Have) "
Alexandra (Girls Must Have) - Private Party: The Dunhill Club, London
"It's difficult to express how awesome you all were on the night. Our friends and family have not stopped telling us how brilliant you were to quote "that music was the best we've ever had at any wedding or party. Thank you for dealing with the logistical challenges so well and apologies again from us for arriving upstairs so late after dinner, I hope you weren't rushing around too much. Thanks for the daytime entertainment, it worked perfectly. Please pass on our thanks to the rest of the band, they were brilliant. I think i saw some people forgetting to dance because they were so astounded at your talent. We wouldn't hesitate to recommend you and are desperately trying to think of another event to get you in for! All the best for the future, Sadie and Danny "
Sadie and Danny - Wedding: 8 Club, Moorgate
"Hi Mate, genuinely can't thank you guys enough for everything on the day - you were phenomenal. The feedback constantly from all our mates and family was how amazing you guys were and how you smashed it throughout. You absolutely made the party for us! Every chance I'll need a repeat performance for my 40th!! Duncs and Kat xx "
Duncan and Kat - Wedding: Babington House
Suppliers you may be interested in...
Useful
Services
Specifics
About
Style
Additional
FAQs
Testimonials
Contact