The Uncommon
London
Services
Drink Brands
Specific Details
Artisan
English Sparkling Wine
Wine
About the company
The Uncommon – Locally Grown. Sustainably Made. Always Bubbling.
The Uncommon has arrived, breaking tradition for the better making beautiful, high quality wines so much more fun.
Though their English sparkling wines and spritzers may be playful, they have no intention of playing with the planet.
They grow their grapes within 50 miles of London, all of which come together at their winery in Surrey. Each wine and spritzer is made using the finest hand-picked grapes; champagne varietals of Pinot Noir, Pinot Meunier and Chardonnay accompany England's answer to Sauvignon Blanc – Bacchus. These award-winning locals are then canned in specially designed fully recyclable wine cans using wind and geothermal energy to reduce their carbon footprint.
The Uncommon is dispelling any preconceptions that canned wine means lower quality with their recent medal scoop at the IWSC (International Wine and Spirit Competition) alongside some of the finest bottled sparkling wines in the world.
There are four locals in their ranks; Gerald, a sparkling English white wine, Eleanor, a sparkling English rosé, Alfie, a botanically infused white wine spritzer, and Peggy, a botanically infused rosé wine spritzer.
Each spritzer is made using their sparkling wines blended with spring water and carefully selected pure botanical extracts that celebrate the notes of the wines.
All four are light, deliciously dry and filled with English flavours that are curiously familiar and yet undeniably surprising. Created with little moments of celebration in mind, they are quick to chill, light to carry, hard to break, easy to open, and endlessly recyclable, ready to burst into life whenever and wherever you are.
In addition to their sustainable production, The Uncommon are invested in local conservation, working in partnership with The Bee Friendly Trust.
Biodiversity in the vineyard leads to healthier soils, healthier vines and better wines, so the decline in UK pollinators is close to their heart. 2% of each can sold goes directly into their projects with the Bee Friendly Trust. They also plant wildflowers amongst their vines and install beehives on their vineyards to help support the bee population.
So welcome to The Uncommon. It's more than time you get properly acquainted.
Style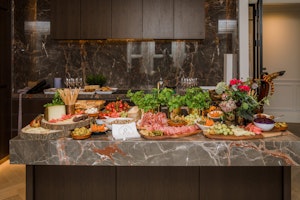 Informal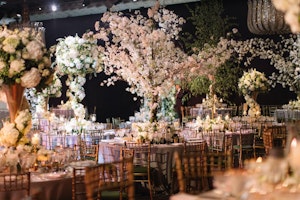 Whimsical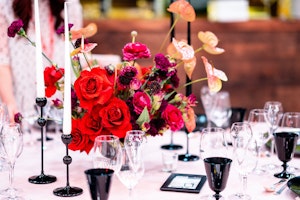 Modern
Additional Information
Do you do offer a tasting?
When was the company started?
2018
Are you VAT registered?
Sustainability
LOCALLY GROWN
We believe in local
From our local farming to our local winery
It's all within 25 miles of our base in London
So, there's no need to ship wine or bottles around the world
It's right here on your doorstep
From the vine, to you, it's all English
Help celebrate local!
SUSTAINABLY MADE
At every stage of production, sustainability is key
None of our packaging is single use
With recycled carboard used in our multipacks, and upcycled cork handles
Our canning plant is carbon positive, all powered by green, renewable energy
Using wind, solar and even drawing heat from disused coal mines
Releasing 40% of the power produced back into the grid
We're not perfect, but we're improving
FOR OUR CANS
We have made our wine with our can in mind
They're young, aromatic wines not made to be hidden in cellars
Our cans are sealed airtight keeping the freshness far better than a bottle
They're single serve to reduce wine waste
They're lighter and pack tighter for transport
They're endlessly, and more efficiently, recyclable
And always ready to burst into life whenever and wherever you are
FAQ's
The one we keep returning to is Lost Village. 3 days in the woods getting lost with lovely cans, immersed in music. The food there is also delicious. It's the perfect exclamation mark to round off our summer.
Don't be intimidated; wine lists are a minefield. In reality, it's just wine and it's been overcomplicated for most people. Everyone's taste is personal, so drink what you enjoy, and if you don't understand something, just ask. And make sure it has bubbles.
We are the wine partner for Vivienne Westwood's UK shows and events due to our aligned focus on quality, design and sustainability. So, mixing with models, celebrities and VIPs is something we're 'having' to get used to. Sometimes making wine isn't so bad.
Depending on how decadent we're feeling, it could range from caviar to beans on toast. All the best things come in cans.
We make the best wine we can, and we've made it specifically for our cans. We are English and want to celebrate local at every opportunity, but what makes us really different is that we are the first to pioneer our method in the UK and the only English winemaker that is not bottling it. We make really, really good English sparkling wine. In cans.
Suppliers you may be interested in...
Services
Specifics
About
Style
Additional
Sustainability
FAQs
Contact