How to Choose the Perfect Wedding Photographer
By HOPP Team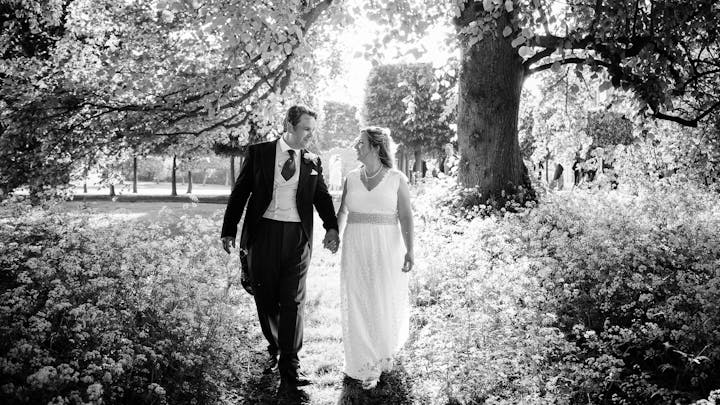 There are defining moments in any wedding: the first glance from the groom, The Kiss, the rain of confetti as you step out hand-in hand. It is easy, when planning a wedding, to envisage these moments, but it is the job of your wedding photographer to consider the significance of smaller, more fleeting moments. The minute your veil is first pinned into your hair; the nervous look you give your bridesmaids as you begin your walk down the aisle; the stolen moment between you and your partner as the guests fill the dancefloor.
It takes a creative eye to capture those defining moments — matching the significance of a wink from your father with the moment 'I Do' is spoken requires a great deal of skill, sensitivity, and experience.
Careful research, budgeting, and plenty of discussion will ensure that you find a wedding photographer to whom you can entrust these wonderful, transient moments. The memories they create will last longer than yours, so choose wisely, and follow our guide to acquiring the perfect wedding photos.
Set the Budget
When it comes to budgeting for your wedding photographer and videographer, remain mindful of the fact that expertise comes at a premium.
An experienced and competent wedding photographer will take between £1,300 - £2,000 out of your funds. Although other areas of wedding planning are open to some economy, your wedding photography is an investment in a lifetime of memories for you and your family.
Find Your Style
Before you track down your wedding photographer, think about the type of photos you would like to fill your walls and albums with. There are three main styles to choose from — or, if you like, to combine together throughout the day.
Traditional Wedding Photography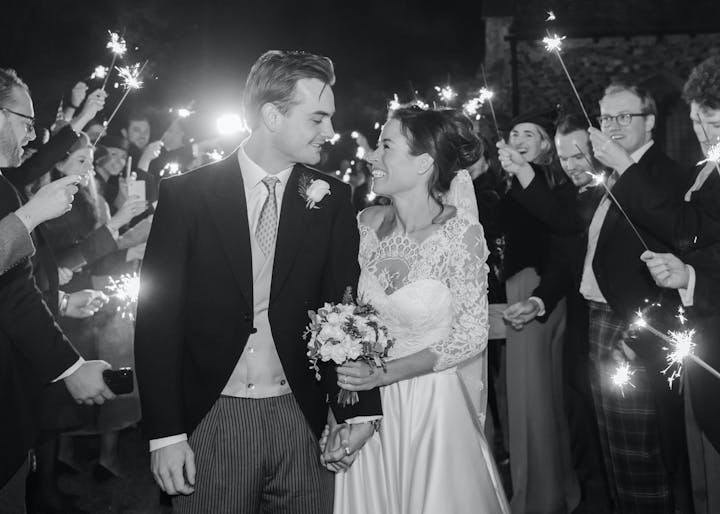 One of the most long-established approaches to wedding photography involves plenty of staged, carefully organised pictures of the wedding party and guests. Time is taken to capture brides and grooms with their families, bridesmaids and groomsmen, guests, and one another. This is a more traditional approach to wedding photography — often undertaken immediately after the ceremony — and establishes a classic, time-honoured quality within your pictures.
Reportage Wedding Photography
Rather than placing themselves at the head of the group, a reportage wedding photographer will move around you and your guests shooting more candid, documentarian-style photographs. A good photographer will always have an eye out for those special moments, expressions, and exchanges, and your wedding photos will be able to evoke the truest sense of the day's emotions.
You may wish to set aside a little time after the ceremony for traditional photos, then have the wedding photographer blend with the group to create a more informal, honest impression of your day.
Contemporary Wedding Photography
A contemporary wedding will lend itself to this particular style. Consider the elegant and stylish concepts you find in editorial photographs; modern, sophisticated portraits, tasteful bridal photos, and dynamic shots of the two of you will give you the opportunity to express your own style, and capture those beautiful moments at the same time.
If you work alongside a wedding photographer with an innovative eye, you will curate a store of truly unique wedding photos.
Finding the Right Wedding Photographer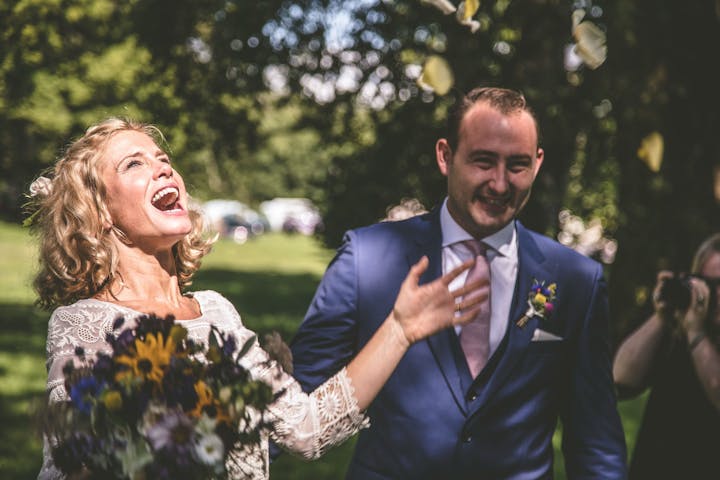 An exceptional wedding photographer will have a large and diverse portfolio to boast about, so begin your search by browsing websites, Instagram pages, and talking to other recently married friends about their experiences. Besides, the more you look at photographers' previous work, the more opportunity you have to gather ideas for styling your own wedding photography.
You may have already bonded with the photographer who took your engagement photos, or you may be coming to your search afresh. Bear in mind that your wedding photographer will be an important part of your day, and that being able to develop a comfortable and collaborative relationship with them will make a great difference to your experience.
The best wedding photographers will be booked up long in advance. If you find a photographer whose work you admire, reach out to them early-on in your wedding planning to ensure that they still have time in their schedule. Arrange to meet in person, explain your vision for the day, your theme and budget, and provide details about the venue so they can prepare themselves ahead of time.
If you or your guests are infamously camera shy, your wedding photographer will want to know — a big part of the job is replacing self-consciousness with confidence, and the right person will be ready to make everyone feel comfortable.
A Wedding Videographer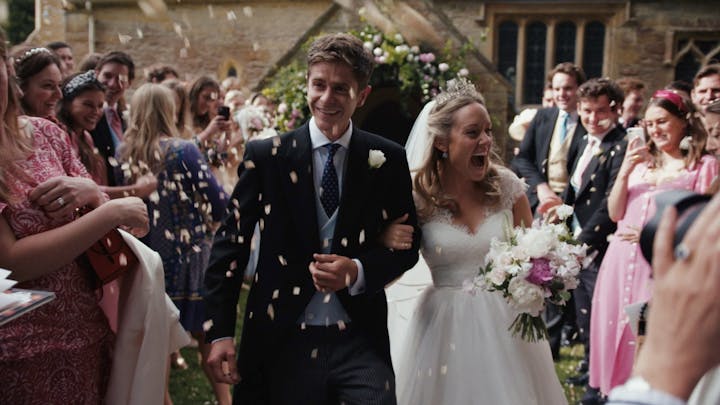 Nothing can kindle a memory quite like a wedding film. Voices, micro-expressions, dancing, and a small, nervous stutter in the middle of the vows — wedding cinematography records those magical elements that cannot be captured by photography alone.
In recent years, wedding videography has been revolutionised by advances in recording technology. Rather than a simple, first-person account of the day, your wedding video can provide you with a high quality, cinematic presentation of the entire wedding.
As with your photography, the best wedding videographers may well require some careful budgeting to be made in other areas but, believe us, sitting down to relive the entire day in high definition will make it all worthwhile.
Wedding Photo Booth Hire
After a beautiful ceremony and one or two glasses of bubbly, a wedding photo booth can provide a great source of entertainment for your guests, and leave you with an extra momento from the reception.
Wedding photo booth prices vary; they depend largely on the type of photobooth you choose, and how long you wish to hire it for. An unmanned, self-operated booth will cost less than one that requires an operator, and having doubles printed (so that you and your guests can both hold onto a copy) will incur an extra cost.
The shots taken in wedding photo booths can provide a lighthearted and amusing compliment to the more studied, serious work of your wedding photographer — and capture the joy shared by everyone at the reception.
If you are looking for someone to capture the magical moments from your big day, take a look at some of our wedding photographers and videographers.
Written by our Team of HOPP Experts.