Bigtopmania
Launceston
Useful information
What do prices start from?
£1000-10,000
Works Abroad
We have experience doing events outside the UK.
Services
Marquee
Entertainment
Specific Details
Bespoke Builds
Traditional Pole Marquee
Bespoke modular build
About the company
Roll Up Roll Up!
We blend the theatrical world of circus, festivals and events with the fun life of glorious parties and weddings!
We've been living and working in the event's and show business for over 30 years and, as performers too, we weave that artistic "how to put on a show" magic into our celebrations.
With our unique range of both colourful, candy-striped circus style marquees and traditional white canvas tents alongside a range of finishing touches, we set the scene and bring your party to life.
You will find us at special children's parties, milestone adult parties, unique weddings and of course at countless public events.
We will discuss your plans and aspirations, guide you, come up with a bespoke party plan and do a great job!
But remember, it's your party and we want your creativity to thrive too!
Style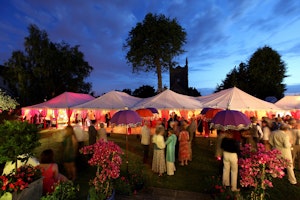 Bohemian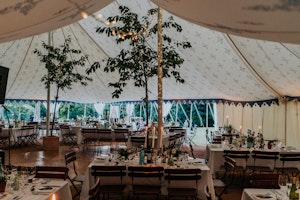 Rustic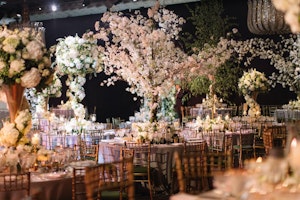 Whimsical
Additional Information
Do you have in-house furniture?
Do you do bespoke flooring & carpets?
Do you do bespoke draping?
Do you have in-house generator?
Do you have in-house heating and cooling systems?
Do you have in-house lighting?
Do you provide an onsite manager?
Do you provide a site visit?
Do you provide delivery, set up & breakdown?
Do you have public liability insurance?
When was the company started?
1987
Are you VAT registered?
Sustainability
Since teenage years in the early 80's the environment has been a top priority for me and we continue that with all our operations. We reduce, re-use and recycle everything we can and sustainably source our products. We also donate to a primary school in Bortianor, Ghana each year and help international and new artists as much possible in our entertainments.
FAQ's
Of course the answer is all of them and currently yours!
Take your time and let things evolve right up to the last minute!
Circus, Festival, Alternative
Yes but discretion means we don't shout about it unless allowed.
A bag of good tortilla chips and a dip goes down well... Manamosa or Blanco Nino!
Bringing the theatrics of our entertainment life to the party!
Suppliers you may be interested in...
Useful
Services
Specifics
About
Style
Additional
Sustainability
FAQs
Contact