Blank Canvas Entertainment
London
Useful information
What do prices start from?
From £250+VAT
What is your day rate?
N/A
Works Abroad
We have experience doing events outside the UK.
Services
Entertainment
Music
Specific Details
Caricaturist
Roaming Performers
Magicians
Circus Act
Dancers
About the company
Blank Canvas Entertainment is one of London's leading entertainment specialists. It was founded by performers with over 20 years of experience in the entertainment industry, with the aim of offering clients a personalised, tailored service.
Blank Canvas Entertainment are dedicated to making clients' events a success and ensuring that everyone has a good time. Whether you know what you are looking for or need inspiration, we are able to accommodate your needs. Our team understand entertainment and we pride ourselves on booking only the very best professional acts for corporate events, private parties, award ceremonies, product launches and weddings.
Style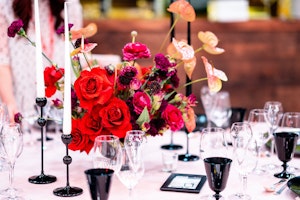 Modern
Additional Information
Do you offer an entertainment manager?
Do you have public liability insurance?
When was the company started?
2013
Are you VAT registered?
Sustainability
Blank Canvas Entertainment is committed to operating a modern and responsible business. We aim to practice and promote sustainability throughout all of our activities by being conscientious in supplying entertainment with a positive environmental outcome. We believe that sustainable business is good business.
FAQ's
Knowledge: With years of experience in the entertainment industry, we know what works best when it comes to making events a success. Response Time: Our response time is very quick when compared with other entertainment agencies. Team: Many of the team are former professional entertainers. This gives us additional insight into events and means that we only work with the best acts in the industry for the most competitive prices. Competitive Pricing: Due to the close relationships we have in place with our performers, we are able to offer competitive pricing and accommodate clients' needs in relation to restrictive budgets.
Creative, dynamic and energetic!
Look to book as early as possible when planning your event!
In 2016, we were approached by a hugely talented US music producer and he was composing music for HP Discover London - Hewlett Packard's showpiece technology event. He was looking for help in creating an urban style performance to open the event and introduce HP's CEO Meg Whitman (former CEO of eBay) Blank Canvas Entertainment put together a group of vocalists which included two UK beatbox champions and a group of street dancers, and rehearsals began! The event was held at ExCeL London to an audience of 6,000 people and streamed online to many more. The performance was extremely well received. The process was great fun and allowed us to really use our creativity.
Testimonials
"It's a real joy working with you and your team!"
Microsoft
""I cannot thank you enough for all of your great help." "
Coca Cola
"Thank you and your team for all the support and excellent cooperation over the past two years."
Hilton
"I will definitely be recommending your services."
Deutsche Bank
"I just wanted to say a HUGE thanks again for all your help and amazing organisational skills, contacts and just general awesomeness in aiding us pull off what was a VERY VERY successful summer party!"
Yahoo
Suppliers you may be interested in...
Useful
Services
Specifics
About
Style
Additional
Sustainability
FAQs
Testimonials
Contact