Brett Harkness Photography
Useful information
What do prices start from?
£3k-£6k
Works Abroad
We have experience doing events outside the UK.
Services
Photographer
Specific Details
Portraits
Reportage
Male
About the company
I love what I do & I couldn't imagine doing anything else. Being given the opportunity to photograph & share your special day with you is something I treasure. I thrive on the challenge of capturing every moment, every detail, every tear & every smile.. Since time is of a premium I work fast. Meaning that your day is captured in an unobtrusive and natural way mixed with a subtle flair for lighting, posing & moment. I couldn't imagine doing anything else. Any wedding or celebration; any size, any religion,any location,anywhere. My style is real, no filters or cheeseyness! Capturing the day in all its glory & mixing it up with some great posed imagery.So you are getting the best of both worlds.I travel all over the Uk, Europe & beyond and have photographed at just about every London venue there is! Wedding dates are limited and we tend to book up early.
Style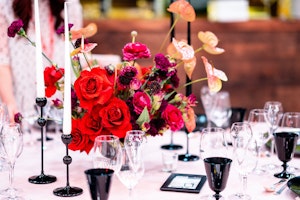 Modern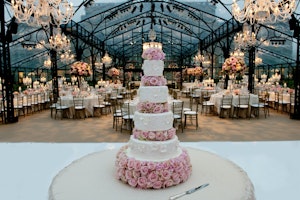 Traditional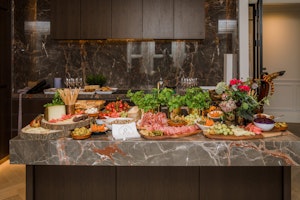 Informal
Additional Information
Are you happy to stay late?
Do you do a site visit to venue?
Do you do bridal preperation shots?
Do you have an assistant photographer?
Do you provide albums?
Do you provide an engagement shoot?
Do you provide an online gallery?
Do you provide digital editing?
Do you provide pre-party/wedding consultation?
Do you provide prints?
Do you have public liability insurance?
When was the company started?
1999
Are you VAT registered?
FAQ's
True, dynamic & personal.
When looking for a photographer for your wedding or event make sure you look at or get access to a full job , not just the highlights! If your'e getting married in the summer ask to look at summer weddings, the same applies to the winter. Also don't worry if they haven't worked at your venue before. To a good photographer this shouldn't matter.
Yes I have, from actors & footballers to international royalty and beyond. It doesn't matter who you are , you get the same treatment that has made us one of the most sought after photography companies in the UK today.
It has to be coffee, smooth and strong although I am partial to a peppermint tea also!
Most was a big jewish wedding with over 1000 guests & the least is 2!
As long as I have my camera myself and my team will travel anywhere & have covered events & weddings all over the UK, Ireland, Europe & Canada.
Ofcourse, we only have one team. Myself and an assistant. We can offer an alternative if we are booked on your day.
A lot of our clients we meet in person beforehand. If you are too busy or live overseas we can arrange a call or online meeting.
I am still a great believer in albums. In years to come it may be one of only a few things to cherish from your special day. We have beautiful albums to choose from. You will also get a personal/private online gallery also.
I am a photographer. It's not what I do ,it's who I am. I love what I do and I think this shows in my images. I shoot fast so it doesn't take up a lot of time from your day whilst keeping it fun.
Testimonials
"The way he works with the light, venue and depicting true emotions and moments is magical. He also worked non-stop from the time he arrived and made the most of the time we had. We can't thank him enough and are so excited to see the rest of the images!!! He is a rare talent in this industry!"
Sara & Moritz
"Brett, you are truly amazing at what you do... the best!!!!! We would give you 10 stars if we could. Thank you so much for capturing our special day! You were professional, creative, reassuring and so much fun to be around. We are absolutely thrilled with the photos we have seen and we will not hesitate to recommend you to anyone! Thank you so much!!!!!!!!!!"
Emma & Nick
"'On the eighth day God created the SLR thus he then giveth it to thee Brett " Go forth my child and be my eyes," capture all of my beautiful creations for all to see" .Well what can I say Brett other than to thank you for that special day at Babington House, you and your team were like family, look forward to seeing the final results……"
Lee ( Sam's Father)
"Look no further for a wedding photographer Brett is incredible to work with! He's so calm, not remotely invasive and he actually listens to what you want, his pictures are incredible and he captures the atmosphere of the night perfectly! I could not be anymore delighted with the outcome. Not only that but you will receive your pictures really quickly after the event. Total professional and outstanding! Thank you Brett x"
Amy Woolman
"We are over the moon with Brett's photographs of our wedding at Sudeley Castle. Looking back, we can't imagine having anyone else with us on the day. Brett and Richard were fantastic in their direction, and the resulting photos are proof of their exceptionally high skills. The reaction of friends and family to the photos has been one of amazement, so to say we're please we booked Brett is an understatement! Before the wedding we had a detailed conversation regarding the day's running order with Kristie. This was a useful exercise as it prompted discussion on various items and provided an insight into how the day would flow. On the day itself both Brett and Richard worked tirelessly for the entire event. Adapting to changing plans, unpredictable weather and making full use of our surroundings resulted in a collection of the most beautiful photos we could wish for, and they will be cherished forever. Not only did Brett win our confidence immediately, he also did it with a great sense of humour that continuously made us laugh all day. If you're yet to book a photographer for your special day we cannot recommend Brett enough. The photos speak for themselves, but having had the pleasure of working with him for our special day we know he has the expertise and character to capture each moment perfectly."
Manpreet Pinder
"Where to even begin...Brett captured every inch of our wedding day so perfectly, we could not be happier with all of the photos. The only problem is we want to print and frame every single one! From the moment Brett arrived he made us all feel so at ease and was so lovely to have him around capturing our day. Brett even managed to create a sunset shot without an actual sunset, he really is amazing and what he does. Thank you so so much."
Katie & Max
"Brett and the team are absolutely, incredibly talented. We have received our Wedding photos today after only 3 weeks of waiting which is a very impressive turnaround if I must add. Me and my hubby have been Looking through all of our wedding photos, we are blown away by how natural and beautiful they all are. So full of emotion and looking through them is like watching our wedding day back in silence! You captured every single moment of our day (even the moments we didn't know was happening). We cannot express how thrilled we are with each and everyone of our photos. Your level of passion and professionalism towards your clients and job is incredible. The BEST photographers EVER!"
Scarlette
"I cannot recommend Brett enough to photograph any special occasion you may have! It felt like Brett and Martin were guests at the wedding, not just photographers! They were in the right place at the right time without being obvious. I have had so many compliments about the photos and couldn't be happier with the ones we have seen so far. Not only are they lovely people to have around on your special day, they really are amazing at what they do. Thank you thank you thank you"
Harley Waller
Suppliers you may be interested in...
Useful
Services
Specifics
About
Style
Additional
FAQs
Testimonials
Articles
Contact