Trio Manouche
London
Useful information
What do prices start from?
£1500
Works Abroad
We have experience doing events outside the UK.
Services
Music
Specific Details
Jazz
Acoustic
Swing
Roaming
Band
About the company
Trio Manouche are probably the UK's best-loved gypsy swing ensemble, playing music it's impossible not to love with infectious energy, virtuosity and joy. They are residents at many of London's top live music venues and have performed for some of the world's most glamorous private parties and events. Celebrities, reviewers, industry press and private clients have lined up to shower them with praise, with Sting, Guy Ritchie, KT Tunstall and most recently Jools Holland numbering among their fans.
Trio Manouche's set brings together the core repertoire of gypsy guitar legend Django Reinhardt with the band's own foot-tapping arrangements of trad swing greats such as Nat King Cole, and bandleader Simon Harris's highly acclaimed original material. The trio often expands their line-up to present Electro Manouche, an exciting and powerful dance band of 5-piece upwards.
"Excellent!" Sting "Exquisite" Jools Holland "Class Act" Suzy Klein BBC Radio 3
Style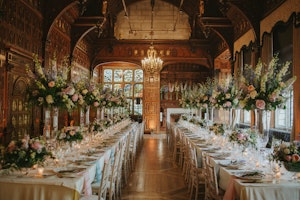 Formal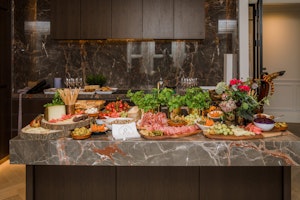 Informal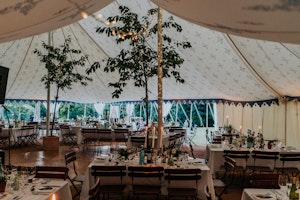 Rustic
Additional Information
Do you do bespoke song requests?
Do you have an in-house PA system?
Do you have in-house lighting?
Do you provide an onsite sound technician?
Do you provide artist management?
Do you have public liability insurance?
When was the company started?
2005
Are you VAT registered?
No
FAQ's
At Zac Goldsmith's wedding, Petersham Nurseries performing in front of Sting amongst other high profile guests. Sting was extremely complimentary about the band remarking: "Excellent! Your band swings beautifully."
Definitely Hong Kong for one of the most talked about high society events of the year. The theme was Great Gatsby and all of the 300 guests had been flown out especially by the client. We performed at night, under a starlit sky on an amazing tailor-made set looking down upon the city.
Yes, amongst others, we've had the honour of being booked by Jools Holland, Guy Ritchie, KT Tunstall, Rosamund Pike and Rory Bremner.
The band has the unique combination of vocals and high end gypsy jazz, in a long established and well respected trio format.
Yes the band regularly perform at some of London's most prestigious Jazz venues, including 606 Club, Vortex, Green Note and Bull's Head.
Yes you can find us on all social media channels and the band's recordings are available to stream or buy online. Spotify monthly listeners currently total 18k and their recording of 'Tu Vuo Fa L'Americano' has had almost 1.5 million streams.
Testimonials
"Excellent! I was hooked after just 8 bars. Your band swings beautifully."
Sting
"Exquisite!"
Jools Holland
"The amazing mood and joy you brought to my parents' ruby wedding party is still indelibly imprinted on my mind.. "
Rosamund Pike (Actress)
"Everyone LOVED the band, and wouldn't stop talking about them. I think they went down a treat and were perfect for our wedding. Thanks again! "
Tim Fox (Groom)
"The band were fantastic. We enjoyed ourselves hugely. It seems like a bit of a dream now. "
Caroline Middleton, Bride
"This was the best party Hong Kong has seen for ages and everyone is still talking about the music. The band were lovely and the music was superb. "
Amanda Loke, Private Party, Hong Kong
"I'm truly in love with the boys! They were absolute darlings! Our guests loved them, too! We're so glad Trio Manouche came - they were a true asset to the success of the party (and a success it was, I'm telling you!) "
Christine Brand, Managing Director, MGM Networks
"Just to say an enormous thank you to all for last week in Stockholm. The trio were utterly fantastic, it worked wonderfully. "
Jessica Hurd, Event Planner, Fait Accompli
"I am in officially in LOVE with Trio Manouche. They are wonderful! "
Emily James, Christie's Fine Art Auctioneers
""The guys were great and brought warmth and sunshine to a cold drizzly evening. I love what they do. Thank you so much." "
Rory Bremner
"Trio Manouche are a class act. Great soulful swing delivered with wry humour."
Suzy Klein, BBC Radio 3
"Trio Manouche were absolutely fabulous and delivered the perfect music for the occasion. We'll be booking them in the very near future. "
Lillingstone, Event Planners
"We time-travelled back to pre-war Paris ..seamless, classic and witty!"
Jack Massarik, Evening Standard
Suppliers you may be interested in...
Useful
Services
Specifics
About
Style
Additional
FAQs
Testimonials
Articles
Contact