Caviar House & Prunier
London
Useful information
What do prices start from?
£1000
Services
Catering
About the company
Make your next event one your guests won't forget in a hurry. Using our decades of experience as purveyors of some of the worlds finest produce, you can be assured that our team of experts will execute your wishes to the highest of standards. We are a brand truly synonymous with luxurious living, extravagance and quirk in equal measures.
As the first UK retailer producing our very own caviar and the first to introduce sustainable products, Caviar House and Prunier proudly offers the very best caviar and smoked salmon in the world.
We offer a range of packages to suit any occasion; from launch parties, birthday parties, cocktail parties to private dining events. We've been known to host a few film crews in our time, and catered for some very well known Television and Movie launches!
The sky is the limit, tell us your vision and we will make it happen.
Style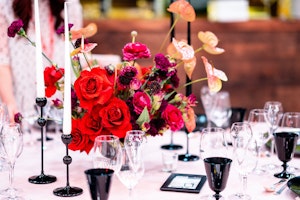 Modern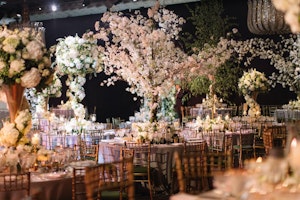 Whimsical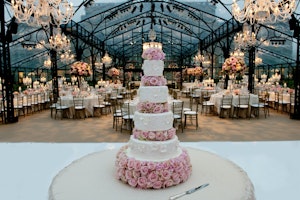 Traditional
Additional Information
Can you cater in a marquee?
Can you source alcohol?
Do you offer a tasting?
Do you offer bespoke menu options?
Do you provide bartending?
Do you provide waiting staff?
Do you do offer a tasting?
Do you have an alcohol license?
Do you have an in-house event manager?
Do you have in-house catering?
Do you offer exclusive use?
Do you have public liability insurance?
When was the company started?
1950
Are you VAT registered?
Sustainability
Our seafood is all sustainably sourced using ethical methods. We work very closely with our partner brands and suppliers to champion the use of sustainable produce. We are also signed up to the 'Sustainable Fish Airport Pledge' as part of a wider campaign with Heathrow Airport.
FAQ's
Our favourite event we regularly catered for was a charity event called 'Festival of Trees' in aid of 'Save The Children' It was always such a star-studded event, filled with fabulous food and entertainment - an excellent cause and great partners to work with!
Hands down has to be the two occasions we catered for the television documentaries about Luxury Lifestyle. These were so much fun. We catered a private dining experience for a family on screen in their swanky London home as part of Channel 5's Billionaire Babies. Then our restaurant became the next place of interest for filming 'A Day In The Life Of...' serving our fabulous dishes on screen... and yes; the children did really enjoy the caviar!!
Yes, we have lots of celebs with fancy taste buds who love to get their hands on our Balik salmon and caviar and you can often find a reality TV star or two sitting at one of our many Seafood Bars but shhhhhhhh!
The Prunier Farm can be found in the luscious landscape of the Dordogne, idyllically situated on the River Isle. Here, about 150,000 sturgeon call Montpon-Ménestérol, a town in the county of Gironde, their home. They live in woodlands outdoors, in a large pool connected to the River Isle through an open water circuit.
The Balik Manufacture is located far from noise and stress, surrounded by the idyllic and wild landscape of the Swiss mountains. It is here that Balik salmon, the most famous and refined smoked salmon in the world, is produced in a purely artisan way. This product, which makes a food lover's heart skip a beat, is made in the now famous Ebersol Salmon Smoke Manufacture, prepared according to a secret recipe that respects the tradition of smoking at the court of the Russian Tsars.
Luxurious. Gastronomical delight. Unique. Professional. Accomplished worldwide.
Obviously all of our dishes are pretty spectacular but our classic Tsarina is our ultimate favourite dish. Made up of a large blini, topped with creme fraiche, Balik salmon and Prunier caviar, it's the perfect indulgence!
Both the Balik farm in Switzerland and the Prunier farm in France offer a bespoke paid experience for our clients upon request.
Suppliers you may be interested in...
Useful
Services
About
Style
Additional
Sustainability
FAQs
Contact