Cornwell Manor
Chipping Norton
Useful information
What do prices start from?
£23,750 - £29,000 plus VAT for 3 nights
What is your day rate?
n/a
Services
Venue
About the company
Cornwell Manor is a private home set in its own 2000 acre estate within the rolling hills of The Cotswolds. We offer exclusive private hire for weddings and events between June & the end of September only, for a minimum 3 night stay, sleeping up to 24 guests in the house.
The house itself is a Georgian Manor, notably one of the prettiest houses in England, and has a Jacobean wing and a Ballroom added in the late 1930/s by Clough Williams-Ellis.
The stunning gardens make the perfect backdrop for a wedding or party, with a croquet lawn for a marquee or the fields overlooking the lakes for a more rural setting. We even have a small church on site for up to 80 guests.
Cornwell has hosted some fabulous parties with high profile guests - every event is bespoke in nature, working from a carefully curated supplier list.
Style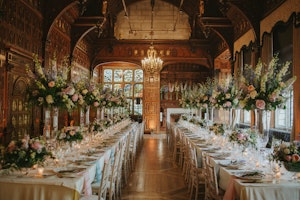 Formal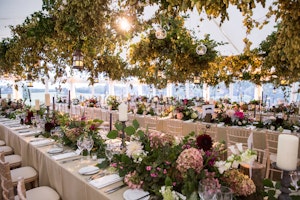 Natural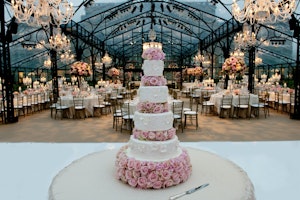 Traditional
Additional Information
Are there bridal changing facilities?
Do you charge corkage?
Do you have accomodation?
Do you have an alcohol license?
Do you have an in-house event manager?
Do you have a wedding license?
Do you have in-house catering?
Do you have parking?
Do you offer exclusive use?
Is a marquee build permitted?
Is there a nearby church?
Do you have public liability insurance?
When was the company started?
2014
Are you VAT registered?
Sustainability
we use locally sourced suppliers & caterers where possible we donate flowers to the local villagers after events and compost all debris , recycle all that we can. we try to use sustainable florists (foam free, no plastics), biodegradable confetti only we are very conscious of the natural environment and protect the wildlife where possible - we have otters, swans, deer & doves - hence we have a no fireworks policy.
FAQ's
The first one - for a Dutch Jewelry designer with a great vision -a 5 day event with 100 guests glamping onsite for the duration, making use of the whole estate. From wood-fired hot tubs by the lake with wild swimming to open air hunting-themed dinners & campfires, cricket matches & croquet, pool parties & a not least a whimsical fairy-tale wedding in the church on site followed by a fabulous feast in a beautiful "tropical" marquee. It was featured in US Vogue and gave me endless inspiration for all future weddings.
have a wedding planner and be creative - try to use all the different spaces available for a wedding that keeps on surprising
traditional, English, romantic, rural
Mick Jagger's sons wedding
That you get to stay in an English Manor house for 3 nights with you nearest & dearest ( up to 24 in house) and be married in the beautiful grounds, be it the Church, the Ballroom or the fabulous gardens.
Testimonials
""What can I say? We absolutely loved the whole experience of holding my cousin Kates wedding here. Charlotte was a joy to deal with through all of the organising. Being able to stay at the Manor for the night either side of the wedding made it feel such a treat. The staff at the house could not have been more helpful & welcoming, they felt more like family & made our stay so relaxed. If I can come up with another event I'll definitely be back!""
Lizzie & Ollie
""We have all fallen head over heels in love with the stunningly beautiful grounds and wonderful staff. Cornwell has been the perfect setting for an absolutely wonderful wedding. Charlotte has been a dream to deal with for all the thousand details that fell perfectly into place & Jana was fabulous. Thank you all for sharing this piece of paradise with us.""
Simon & Sarah
""We had a wonderful celebration – the house, gardens and the people made everything a pleasure. Thank you for giving families and friends from around the globe a wedding to remember. We will talk about the gayerati garba in a Cotswold garden for a long time!""
Letika
""It has been 'just perfect', and thank you all so much for making it so trouble free, with absolutely no worries for us, and the most beautiful house and surroundings. We feel blessed – we hope to be back.""
Paddy & Andrew
Suppliers you may be interested in...
Useful
Services
About
Style
Additional
Sustainability
FAQs
Testimonials
Contact