Flheure
London
Useful information
What do prices start from?
Flower crown workshops: from £65/pp - Wreath making workshops: from £90/pp
What is your day rate?
350
Services
Entertainment
Florist
About the company
Flheure, meaning flower time, offers floral experiences for workshops as well as wedding floristry and event styling. Working with both brands and private clients, Flheure operates both in the UK and France.
Flheure is the vision of Gemma, florist and friendly francophile, whose background in experiential marketing and events offers an original approach to flowers for events. Our signature style fuses the happy hum of the English countryside with soft French sophistication.
Style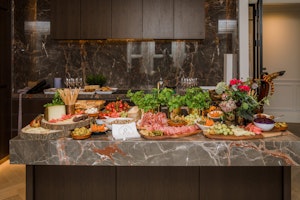 Informal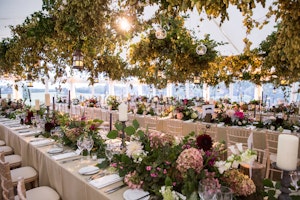 Natural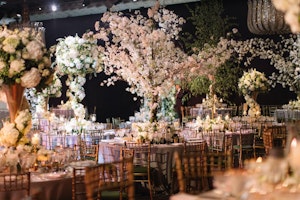 Whimsical
Additional Information
Are you DBS checked?
Do you do a site visit?
Do you do a party/wedding consultation?
Do you have in-house candles & vases?
Do you provide confetti?
Do you provide delivery, set up & breakdown?
Do you provide floral aisles?
Do you provide table centrepieces?
Do you provide wedding arches?
Do you have public liability insurance?
When was the company started?
2020
Are you VAT registered?
No
Sustainability
A champion for British flowers and florists, I work with my own network of dedicated growers and am actively involved in the growing process, fostering an authentic understanding of seasonality which I joyfully share with my clients. Sustainable foam free and plastic free techniques are used wherever possible. I also donate to Confetti Club London who repurpose old flowers to make confetti, proceeds from their Etsy shop go to charity.
FAQ's
- Bridal showers - Birthday parties - Children's birthday parties - Baby showers - Special celebrations
Yes! I'm a fully trained florist with lots of experience with wedding floristry and event styling.
Floral experience is time spent using flowers as a tool for creativity. Here are some examples of Flheure floral experiences: A flower crown workshop for a bridal shower using the bride's favourite flowers. A Christmas wreath making workshops for a gin brand using their unique blend of gin botanicals as decoration. A tablescaping workshop for the launch of a homewares brand.
Flheure comes to you. That means you can stay in your slippers and sip wine from your own fridge whilst hosting a bridal shower for your best friend. For brands, that offers huge flexibility for event requirements. As a sole trader, I'm personally invested in my client's experience of Flheure, all projects are designed and delivered by me. My hosting approach is relaxed, informal and creatively empowering. Think of me as a flower friend! I also work with my own network of British growers to champion home grown flowers and a responsible approach to event floristry.
Flheure costs on brief by brief basis and provides everything needed for the experience. Costs reflect the time it takes to thoughtfully design and deliver a personal experience and service as well as all the materials and skill involved. My preferences is to work with British grown flowers because of their superior character and my commitment to working as sustainably and responsibly as possible. Wholesale flower prices fluctuate constantly and its worth remembering independent florists don't have the buying scale of supermarkets which often sell flowers as a loss leading product. Flheure promises to price fairly as a passionately run independent business.
A stylish fusion of soft French sophistication and the happy hum of the English countryside. Scent, texture and colour are integral to everything as well a focus on the seasons and sourcing materials responsibly.
I was born into a passionate francophone family and lived in Paris whilst working in fashion for several years developing an admiration for french style. Now I spend time ping ponging between London and the South of France where my parents have retired and spend the days under the iconic light of le Sud whilst stewing in rosé!
Testimonials
"I have had the pleasure of working with Gemma on multiple creative projects since 2018. She is very clearly hard working, knowledgable, caring and hugely personable towards her clients."
Lauren McCarter - Global Social Media Manager - Daniel Wellington
"Thank you so much for helping us host our virtual tablescaping event. The looks you designed and created for our guests were so on brand for MADE.com. The team loved working with you."
Claudia Martin - Global Events & Activations Manager - MADE.com
"Gemma's creativity and organisation of the event at Hayman's Gin Distillery was really first class. Everyone who attended had a fabulous time filled with gin, flowers and Christmas spirit!"
Rosie Thomas - Marketing Manager - Hayman's Gin
"Thank you so much for the most wonderful afternoon! You were amazing. The flowers were stunning and all the extra touches made the day really magical. The girls all loved it and the birthday girl had the most wonderful time thank you for making her 10th birthday party so special."
Aimee O'Keefe - Flheure Private Client
"We would never have imagined such breathtakingly beautiful floristry - it was beyond our wildest dreams. It felt like the magical garden wedding I had always dreamed of. Thank you for your amazing positivity and flexibility throughout it all, you're an absolute hero. "
Lizzie von Schweinitz - Flheure Bride
"Gemma created the most wonderful flower crown Workshop for my best friends bridal shower. Everything from the set up to the personalisation was done with such thoughtfulness and attention to detail. Gemma's expertise really shone through as she helped everyone create a beautiful crown to take home. Everyone had the most wonderful time, couldn't recommend flheure enough!"
Jilna Shah
Suppliers you may be interested in...
Useful
Services
About
Style
Additional
Sustainability
FAQs
Testimonials
Contact