Howling Owl
Surrey
Useful information
What do prices start from?
£650
What is your day rate?
£850
Works Abroad
We have experience doing events outside the UK.
Services
Music
Sound & Lighting
Specific Details
Festival
Roaming Performers
Musician
DJ
Disco / House
About the company
We have taken an adventurous approach to event sound by converting a Landcover Defender 110 and kitting It out with Pioneer decks and a seriously punchy sound system. We can dress it to suit the event and set it up either for a DJ or live sound with our 8 track sound desk and 5x SM58 microphones. Your imagination is the only limit when it comes to the Owl, re-brand, co-brand, covered in greenery, full light show, DJ with sax man, you name it, we can do it and the best part is that no location is beyond reach with our generator able to take you truly off grid for up to 10 hours.
Style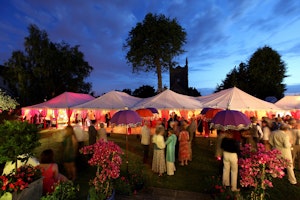 Bohemian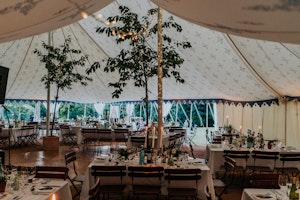 Rustic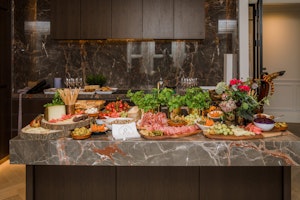 Informal
Additional Information
Do you do bespoke song requests?
Do you have an in-house generator?
Do you have an in-house PA system?
Do you have in-house lighting?
Do you provide an onsite sound technician?
Do you provide artist management?
Do you have public liability insurance?
When was the company started?
2020
Are you VAT registered?
No
Sustainability
We don't have a printer in the office so can't waste any paper. When using generators we have made sure we use the most efficient and quiet machines available to limit our negative impact.
FAQ's
Of course you can decorate it with whatever you like. We have some bits of our own but anything else please feel free to be creative
You can indeed, we might need a week or so notice so we can get vinyls printed but no problem at all for us
Yes that's no issue at all, just give us point A and point B
Fine with us, our DJ is a character but if you have you own deck spinner then by all means feel free to let them loose
We've got around 1500W of sound as standard which includes active speakers and a SUB. This will be enough for 200-250 people without any issues at all. We can build up or strip back depending on the event. Whatever the event, we'll make it work
Don't worry too much about that, we are a small company ourselves and realise that plans change. We usually take a deposit which will be returned if the event is cancelled within 2 weeks of the proposed date.
Suppliers you may be interested in...
Useful
Services
Specifics
About
Style
Additional
Sustainability
FAQs
Contact