Kensington Parker
London
Useful information
What do prices start from?
£3,000
Services
Jewellery
Specific Details
Earring
Ring
Wedding
Engagement
Necklace
About the company
Kensington Parker are a private jewellers who specialise in designing and manufacturing bespoke diamond jewellery. With a private showroom nestled discretely in the heart of Mayfair we pride ourselves on the bespoke, personal service we provide to each and every client. Helping them create an item of jewellery that encapsulate their unique personality, taste and individual style.
Style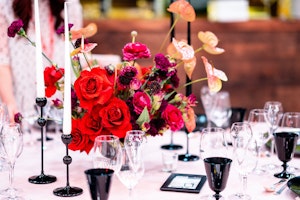 Modern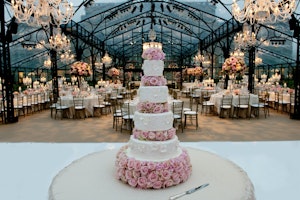 Traditional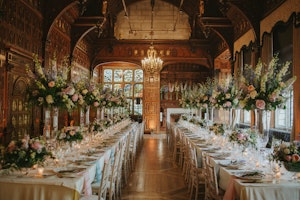 Formal
Additional Information
Do you do bespoke?
Do you have a shop?
Do you provide a fitting service?
Do you provide delivery?
When was the company started?
2013
Are you VAT registered?
FAQ's
Knowledge is power. Only after you have educated yourself in something can you truly understand what it is you are buying. No two clients are ever the same, jewellery is such an emotional/personal purchase. So the important thing for me, is to educate you, to ensure the client makes informed decisions based on what is important to them and not the masses.
Testimonials
"I contacted Andreas at Kensington Parker on recommendation from a friend. I was looking for an engagement ring for my now fiancé - starting with no prior knowledge of diamonds or the sheer variety of what was available. From the start Andreas was very accommodating, taking time to talk through the different options - helping me narrow down the field based on my parters taste. He took the time to talk me through the importance of the Cut, Clarity, Colour and Carat and we agreed the best area to focus on with my budget. The result was a perfect classic solitaire ring with a particularly shiny diamond that my fiancé loves. I felt no pressure at all - and Andreas made what can be an intimidating purchase stress-free and effortless."
Mr Davies
"Absolutely excellent service. Andreas took me through the process from start to finish with a completely bespoke design. A number of iterations were tried but with no issue, he just wanted to get the right ring for me. Left no stone unturned, came to drop off 3d printed models when it wasn't convenient for me to meet and just went above and beyond in every aspect. Definitely recommend them!"
Mr Mathur
"I have had wonderful experiences working with Andreas on several pieces of jewelry. He helped me turn my old engagement ring into a stunning cocktail ring as well as made my mother a wonderful bracelet. On the cocktail ring, he kept me up to date on each step of the process, including sending pictures. He is extremely professional and always responds quickly when it comes to providing invoices, receipts, valuations and designs. He is a perfectionist about the creation of the pieces and honest and realistic about price, quality etc. I've always felt very comfortable with him when discussing price points - he is always attentive to my comfort level with a piece. I highly highly recommend him to anyone looking for a jeweler, for any fine jewelry."
Ms Malhotra
Suppliers you may be interested in...
Useful
Services
Specifics
About
Style
Additional
FAQs
Testimonials
Contact