Maple Rose Strings
London
Useful information
What do prices start from?
700
What is your day rate?
1500
Works Abroad
We have experience doing events outside the UK.
Services
Music
Specific Details
Classical
Jazz
Musician
Rock / Pop
Strings
About the company
MRS is a London based string ensemble. We love joining couples to celebrate an engagement, marriage or vow renewal. Birthdays, companies treating their hard working employees or a night hosting friends for dinner, we love a party! We have in house music arranging services to make sure you get the music you want and travel the UK and beyond! We even have a singer to get swinging with our pop and jazz selections! Always dressed to impress, we bring that extra bling to your guests ears. Some of our clients include VictoriNox, FabUK magazine, and punk legends The Damned.
Style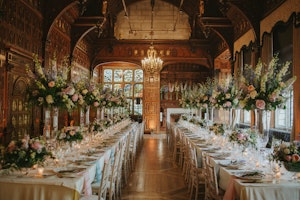 Formal
Urban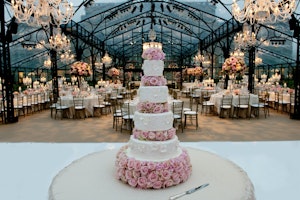 Traditional
Additional Information
Do you do bespoke song requests?
Do you have public liability insurance?
When was the company started?
2017
Are you VAT registered?
No
Sustainability
We travel together in one vehicle or by train to keep our carbon footprint down! We also make sure to lend our services to worthy charities to pay it forward.
FAQ's
It's yours of course!! Although we did enjoy walking through a forest to get to the enchanting ceremony location this summer and we really loved our trip to Crete for a wedding weekend extravaganza.. Yamas! We even became the karaoke soundtrack for a wedding party with all the guests choosing songs and singing along! While not a party per se.... we did have loads of fun joining the punk band The Damned for a vampire extravaganza this Oct at the Palladium. It was pretty rockin'!
We have more than one... Our approach to your event is second to none. Whatever you are looking for we will try our hardest to make it come to fruition! Want a sax with our string quartet? DJ and violin? No problem! Jazz, pop or opera singer with our string players? You got it! Need an orchestra? We can do that too! We can dress for a black tie event or if you want us to come in jeans for a festival style event (it's happened before!), we'll style ourselves to your theme. As an added bonus if you're getting married, we also come bearing gifts! A little keepsake from us to you when you look back at your special day.
Remember that we are highly skilled and experienced in our field! If you're unsure of anything, just ask! There are no wrong questions when it comes to music. Our director Gillian has been organising music for events since she was 14 so is able to guide you through the process of booking and choosing your playlist. Because of our experience and skill set (decades of practice, degrees etc) we do charge a fee to match. As well as our performance for you, it covers rehearsal time, procuring the music, instrument upkeep and equipment to make sure we sound our best for your event. When looking through repertoire lists, if you don't see a song you were hoping for, ask if the group has it. Some groups leave off some of their repertoire to keep their website tidy. More often than not, we are happy and able to arrange the music if it's not on the list. At Maple Rose, our lovely cellist is also a talented arranger and can translate most songs (some songs just don't work) into a fabulous work for strings!
We love what we do so providing the soundtrack to your event always puts a smile on our face! Making our clients happy of course! We strive to sound and look great for your event to create an atmosphere so your guests have an amazing time. Interacting with your guests is great! We love taking requests and do enjoy some of the more interesting enquiries while we're at your event.
All of the MRS musicians have studied at top music conservatories and universities and have busy freelance careers. As well as events, we teach the next generation of musicians, tour with bands, perform in orchestras around Europe and perform on cruise ships. We've also performed with contestants on XFactor and BGT, and Strictly. You can find us with various bands and artists during festival season at Boomtown, Glastonbury, Latitude, Isle of Wight and more. Director, Gillian is also setting up a non profit multi disciplinary arts company to create performance pieces to explore and open dialogue on social issues. She's also a long standing volunteer at Great Ormond Street Hospital.
Testimonials
"We are so lucky to have met Gill and Maple Rose Strings. Not only did we feel we could ask them anything and they were willing to help, but they ensured that we felt like anything was possible and worked with us from the beginning to make things easy for us. We honestly wish everyone we worked with for the wedding were as kind and caring as Gill. Everyone loved the music, how classy but familiar all of the songs were, and I do believe it was because of the bespoke song composed by Maple Rose Strings that hit a note with all of our guests and triggered all of the tears during the ceremony. It was beautiful and so moving, and definitely the highlight of the wedding. Thanks so much to Gill and MRS team! You all are so wonderful."
Greg and Nikki
"We would love to have you play at more events, I'm so glad you enjoyed the event and that you were able to reach out to some readers and some suppliers also. I look forward to working with you in the future"
Brides Magazine
"Thank you for the gift and making our day so perfect xxx"
Luke and Nikki
Suppliers you may be interested in...
Useful
Services
Specifics
About
Style
Additional
Sustainability
FAQs
Testimonials
Contact