McLaren Artists
London
Services
Music
Specific Details
Agency
Agency
Band
Strings
Swing
Musician
DJ
About the company
McLaren Artists are a bespoke live music agency, headed by talented musician of 25 years Julian McLaren. They specialise in the curation of stunning live music experiences for clients & guests alike, at UK and destination weddings and celebrations. "I believe that finding the perfect live music at your wedding should be a fun, enjoyable experience, full of choice, excellent advice and an unrivalled personal service. These are the five pillars on which my company McLaren Artists is built.
Whether you're looking to treat your guests to an afternoon of exquisite acoustic entertainment, a roaming group, elegant string quartet, or a dance floor filling party band, I will help you choose the perfect live music that reflects you both, compliments your special day, and sets your guest experience apart from the rest.
From the UK, to destination weddings in France, Italy, the Balearics & beyond, I offer a bespoke one to one, highly personal service to clients, looking to work with an industry professional throughout the preparation of their wedding entertainment plans. Tap into my connections, expertise and industry knowledge & know-how, from over twenty five years as a professional musician in London, and curate the ultimate live music experience for your guests.
Complete with my bespoke production service, I'll help you design the look and feel of the staging, lights, sound and the dancefloor, as you watch your vision for entertainment come to life, with the attention to detail that your special day truly deserves."
Julian McLaren
Style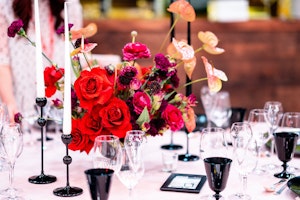 Modern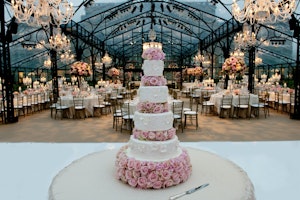 Traditional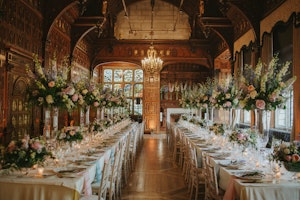 Formal
Additional Information
Are you DBS checked?
Do you offer an entertainment manager?
Do you require transport?
Do you do bespoke song requests?
Do you have an in-house PA system?
Do you have in-house lighting?
Do you provide an onsite sound technician?
Do you provide artist management?
Do you provide pyrotechnics?
Do you provide stage decor?
Do you have public liability insurance?
When was the company started?
2018
Are you VAT registered?
FAQ's
McLaren Artists are a specialist live music agency, headed by professional musician of 25 years, Julian McLaren. Offering a highly personal service to clients, plus access to some of the finest live bands and musicians for outstanding weddings, private parties & corporate events, in the UK & abroad.
Finding exceptional live music for your party in my opinion, should be a simple, enjoyable experience. Over the last twenty years in my playing career as a professional drummer, I have always enjoyed the opportunity to create memorable musical experiences for clients all over the world, and now I want to do this for you. If you're looking for just any old band to fill a slot, I'm probably not your man, but if you want to create an unforgettable experience of awesome live music, then I am right by your side, and can't wait to hear your vision of the perfect entertainment for your guests. I'll deep dive into your ideas, and talk through your needs in detail, forming a clear picture of what would make your event the very best it could be. Don't worry if you need a little guid- ance along the way too, that's where I really come in. Whether your idea for entertainment is finalised, or if you're at the very beginning of the planning stage, I'll work with you to curate the perfect on-stage live music programme, that's going to set your guest experience apart from the rest.
Absolutely! In fact, nearly 25% of my business is curating live music experiences for destination weddings, private parties, and corporate events abroad. From elegant string quartets, roaming acoustic acts, to the evening party band, complete with stunning stage, light and sound production. I will work with you to create the ultimate live music experience for your guests, that will be remembered for years to come.
Each McLaren Artists event is entirely bespoke, as we build the entertainment for your event from the ground up, with you. Initial consultations are free, and no matter what stage your party plans are at, McLaren Artists will help you to arrange the perfect live music programme. For this reason, pricing is arranged on a case by case basis, due to the nature and individuality of each booking. Please contact +44 (0) 207 190 9549 to discuss your vision for live music entertainment right now.
Testimonials
"What can we say - just wonderful! Julian is the best guy in the business for live music, his knowledge and expertise is unequalled"
Chris Thorp
"What can I say about Julian. He helped me with a vision to combine a corporate function with a fundraiser and wow, just incredible to work with. He knew exactly what I wanted and didn't stop until we were 100% happy."
Sam Hutchinson
"Julian, thank you so much for arranging all the music for our wedding. We couldn't have asked for a more perfect band and partner to work with for our special day."
Laurie Hughes
Suppliers you may be interested in...
Services
Specifics
About
Style
Additional
FAQs
Testimonials
Contact