Mise en Place London
London
Useful information
What do prices start from?
£15
Works Abroad
We have experience doing events outside the UK.
Services
Catering
Drink Brands
Specific Details
Silver Service
Kosher
Fine Dining
Corporate
Bartenders
Restaurant
Restaurant
Cocktails
Hosts/hostesses
About the company
Mise en Place is internationally leading in the supply of high-quality hospitality staff. On a daily basis, we ensure to create the perfect match between thousands of young talents and many private clients, luxury event caterers, five-star luxury hotels, fine dining restaurants, sporting arenas and event venues.
In our core, we believe that putting your people first, having a strong focus on their personal development and overall happiness will result in a team of talented people who aim to exceed all of your guests' expectations.
Through our own Mise en Place Academy, we aim to add value to every team members' career and personal development and help turn their vision into reality!
We are ready to help you 24/7 - 356 and make your life easy and allow you to enjoy the party yourself!
#miseenplace #weworkwithfriends #learnandgrowtogether
Style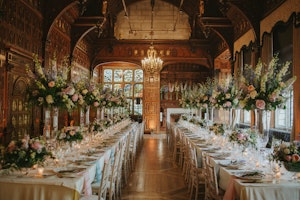 Formal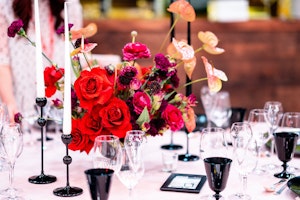 Modern
Urban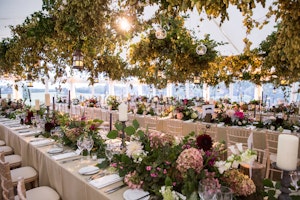 Natural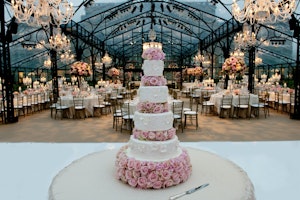 Traditional
Additional Information
Do you provide waiting staff?
Do you provide bartending?
Do you provide hosts/ hostesses?
Do you have public liability insurance?
When was the company started?
1994
Are you VAT registered?
Sustainability
Mise en Place has an extensive international network of thousands of well educated, highly motivated and enthusiastic hospitality professionals.
As part of our company, we aim to focus on ever-improving the 3 P's of our corporate social responsibility - People, Planet, Profit!
People - Through our internal education schemes and with the huge reach we have with the world's future generations, making them more aware of their behaviour on the world around us. Important topics we discuss are a healthy lifestyle, an individual's overall mental state, food waste and garbage handling. Furthermore, yearly we support local communities to grow, prosper and become more self-sufficient.
Planet - By aiming to become fully digital by 2021, we will reduce our carbon footprint intensively and the overall usage of paper and other stationery. In our overall business operations, we strive to become ever more aware of our effects on the planet and leaner in our taskforce.
Profit - A large portion of our current profit will be reinvested in the current growth of our company and the individual development of our staff members, which aims at supporting communities and creating awareness around important sustainability topics.
FAQ's
We always start with our why? We aim to have our team members go through rigorous selection and recruitment ensuring to have a team that represents your brand and is your front-of-house marketing team and sales force - we drive guest satisfaction and return visits. By providing our team members with full extensive training and support on the work floor, this will result in the overall high staff satisfaction. Our team y will be evermore engaging and happy to work on exceeding guests' expectations - creating that WOW-factor! Furthermore, by closely working together with our clients and understanding more about their specific requests and requirements for the events, we make the event more personal and have a better understanding on how to exceed guests' expectations.
We truly care about and are really passionate about hospitality. We have hospitality running through our veins and our big hospitality hearts. By putting our staff first and focussing on their personal development and overall happiness, you will have a team of self-sufficient young professionals who would love to represent you and your brand.
Yes, we have our own Mise en Place clothing line and will ensure our staff always comply with your clothing requirements and standards. Furthermore, we have team leaders who take responsibility for the overall grooming of the teams we send out to our clients.
Yes! With over 25 years of experience, being operational in 5 different countries in 55 different offices, we can truly say - our company is internationally leading in hospitality staffing!
Testimonials
"Mise en Place has been our trusted partner for years and they always provide us with well-trained, well-groomed and presentable staff. One time they provided us with 2 staff members which we requested only 1,5 hours before the start of the event - which was a huge help!"
F&B Manager - W London Leister Square
"We recently started using Mise en Place as on our staffing suppliers, you can really notice the difference when comparing to other agencies in London. Staff are hand-picked for our events and really know what they are doing."
F&B Manager - Belmond The Cadogan Hotel
"As one of London's most premium kosher catering companies, we need quality in terms of staffing. Mise en Place knows how to provide just that. Our point of contact at Mise en Place is always ready to support and helps out at running the events together with our management as well, true dedication!"
Head of Operations - Food Story
Suppliers you may be interested in...
Useful
Services
Specifics
About
Style
Additional
Sustainability
FAQs
Testimonials
Contact