MIXED FEELINGS
Hemel Hempstead
Useful information
What do prices start from?
£3200
Works Abroad
We have experience doing events outside the UK.
Services
Music
About the company
You have found London's legendary 'LIVE' Party Band. Our reputation and proven reliability to produce a fabulous party, precedes us. We have dynamic stage performance and production to pack your dance floor. Look no further for the best band to ensure a fabulous party for your Event, Function or Wedding!
mixed Feelings - present acclaimed professional singers and musicians, with a totally 'live' show without resorting to backing tracks. The Singers actively engage with the audience. This energetic show is wonderfully enhanced by a superb sound and stunning light show and always includes our House DJ.
Mixed Feelings is the yardstick of performance and production, with over 100 annual events throughout the UK and Europe. We listen to you and produce the show that will thrill your guests with your favourite party songs, Rock, Pop, Soul, Motown, 60's – 80's Latest Chart hits.. We've got it. So prepare to party!
Style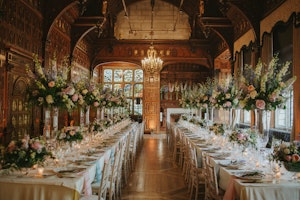 Formal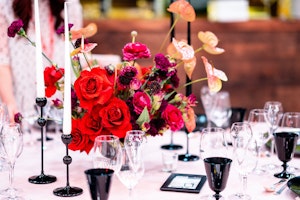 Modern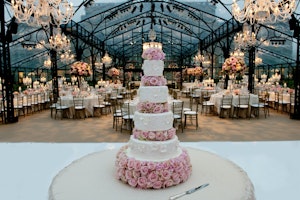 Traditional
Additional Information
Do you do bespoke song requests?
Do you have an in-house PA system?
Do you have in-house lighting?
Do you provide an onsite sound technician?
Do you provide artist management?
Do you provide pyrotechnics?
Do you provide stage decor?
Do you have public liability insurance?
When was the company started?
1975
Are you VAT registered?
No
FAQ's
Mixed Feelings are probably the UK's most reliable and easiest band to get on with. The professionalism is always at a very standard, and the show is a class act with the Uk's top musicians and Singers.
Yes - Mixed Feelings is self contained, and not relying on third party companies for hiring of equipment.
To be honest, we lost count after 4000, but pretty sure its 5000+. Mixed Feelings are probably the most experienced band on the Function Circuit.
Mixed Feelings are 100% LIVE. We have been accused of playing along to backing tracks, as our sound and musicians are of a high standard. Mixed Feelings do not rely on backing tracks, and we are giving you 100% value for money when it comes to real live entertainment.
Mixed Feelings best value for money is the 8 X Band. However, we can reduce to a 6 piece, or go up to 12+ The choice is yours.
Testimonials
"Just a quick 'Hi' to say, Thank You so much for performing at our wedding! Mixed Feelings has to be the best Wedding Band on the circuit. You guys were amazing. We will be recommending you to anyone who is after a Wedding Band"
Tracy & Carl
"WOW! Thank you for performing at our Summer Ball. Probably the best band doing the rounds on the Corporate Event scene. We look forward to working with you again next year."
Geoff Rogers
"Best band in the land! Truly remarkable night for mine and Anne's Anniversary party. Thank you ever so much."
Tom Higgins
"We gave you our music that you have probably never came across before but you still managed to do great! Fantastic night with one of the greatest Party Band's. Your singers were outstanding, well done. Sincerely."
Andy
"Best of the Best when it comes to London Bands You guys certainly turned up the energy last week for our event. We can't thank you enough!"
John P
Suppliers you may be interested in...
Useful
Services
About
Style
Additional
FAQs
Testimonials
Contact