Mixology With Olly
London
Useful information
What do prices start from?
£2500
Services
Drink Brands
About the company
We at Mixology With Olly will ensure that your guests are talking about how much they loved the drinks at your event for a long time after.
Our highly skilled team of mixologists don't only serve the tastiest cocktails around, but are personable, well presented, and will go the extra mile for you.
Our experience ranges from weddings, hens & stags, festival bars, and even private dinner parties - we can cater to all.
We'll work with you to create the perfect menu for any occasion, based on your personal preferences, including beers, wines, spirit mixers, soft drinks, and of course, our delicious cocktails, below are a handful of cocktails to give you an idea of what we can provide:
Raspberry Gin
Pisco Sour
Rosemary Paloma
Classic Bramble
Espresso Martini
Not only can we provide drinks for you, but also glassware, bar, and bar equipment.
Get in touch with Olly to discuss further!
Style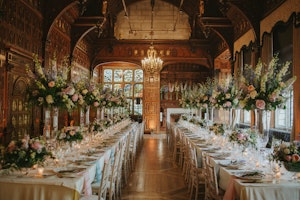 Formal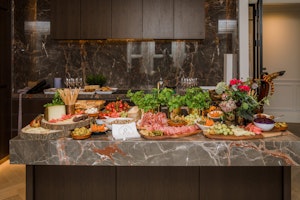 Informal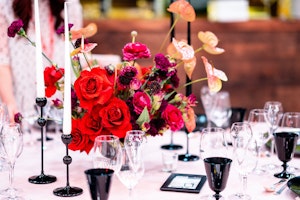 Modern
Additional Information
Do you do offer a tasting?
Do you provide delivery, set up & breakdown?
Do you provide glassware?
Do you provide waiting staff?
Do you have public liability insurance?
When was the company started?
2021
Are you VAT registered?
No
Sustainability
We use no plastic in our bars, so that means paper straws and no disposable cups, only glassware.
We have been discussing recently how we can make the business more sustainable and environmentally friendly (we already have little waste as it is), our plans for the near future are:
Electric vans (our budget should allow us to get one within the next 3-4 months)
Special cocktails which use ingredients from local restaurants before they throw away usable produce, so for example, if a restaurant is throwing away orange peel, we can take this from them and create an orange simple syrup for cocktails
FAQ's
We recently ran the bar for a company (Headland Consultancy) who literally threw a festival for their staff - there were hundreds of people and the company provided food vendors, different stages for music, loads of fun activities and of course, our delicious cocktails. It was a lot of fun, people loved the drinks, and the guests were great - dragging a couple of our bartenders to one of the stages at the end of the night to enjoy some live music after a big shift!
1) Arrive early More often or not, the start of each event will have a mad rush of people looking for drinks! We always arrive with plenty of time to make sure everybody has a drink in hand in no time, and service is seamless at the start of the event right until the end. 2) Keep glasses full and the area clean! Our bartenders will be working the floor, ensuring everyone is happy and has a drink, as well as clearing away empty glasses, tidy.
Delicious, fun, phenomenal
Absolutely, we love alcohol free too! We can provide alcohol-free beers and our specialist alcohol-free cocktails.
Testimonials
"Great group of bartenders. Flexible, inventive and just a lot of fun when they came to our company event. "
David Chambers, Headland Consultancy
"Came all the way down to add a pop to my party, designed unique, delicious and theme fitting cocktails that went down a storm at the party. Great service and great guys. Highly recommended. "
Alexander Corona
"Thanks Mixology with Olly for providing us with an excellent virtual cocktail class to over 60 people. The two cocktails made in the class were delicious and thanks Olly for teaching us all a new skill. The organisation of the whole event was seamless and I could not recommend you guys more highly. "
Emily, PricewaterhouseCoopers
"Thank you so much Olly for providing the best bar service for our Penelope Chilvers party last night! Not only were your cocktails delicious but your staff were amazing! You handled all the details to make the party planning so seamless for us. I can't wait to hire Mixology with Olly again for our next event and I will be recommending you to everyone! "
Gemma, Penelope Chilvers
"I took an online class with Olly during COVID lockdown, it was really easy to follow Olly's instructions and the cocktails were fantastic. Strongly recommend. "
Roger Hyl
Suppliers you may be interested in...
Useful
Services
About
Style
Additional
Sustainability
FAQs
Testimonials
Contact