MYMUSO
London
Useful information
What do prices start from?
500-5500
Services
Music
Specific Details
Rock / Pop
DJ
Classical
Agency
Musician
About the company
MYMUSO is…A music agency for events, weddings and parties.
We offer a personally curated service, providing you with 'your' world-class musicians, bands and DJs guaranteed to make your event truly unique.
We believe music is vital to the success of any event, and so we want you to trust us with that task - providing the soundtrack to your fondest memories.
Style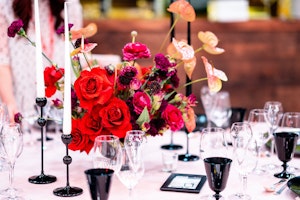 Modern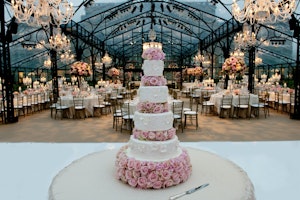 Traditional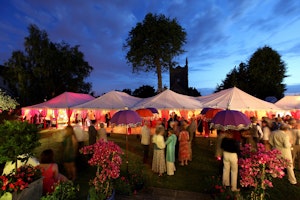 Bohemian
Additional Information
Do you do bespoke song requests?
When was the company started?
2020
Are you VAT registered?
No
FAQ's
We offer musicians for your wedding, corporate event or party. We can provide musicians for during your wedding ceremony, as background music or evening party and they can perform any genre from classical, jazz, pop, dance music, hiphop, you name it and they can do it!
That is a really hard question to answer as it depends on what you would like at your event but we don't generally offer musicians for anything less than £300.
We would love you to be in touch with us 6 months prior to your event and for weddings 1 year is ideal but even if you contact us one week before we will always endeavour to find you something.
Of course! Our musicians frequently take requests especially for weddings but the earlier you can put your request in the better, just in case they need to learn something new.
It really depends on where your event takes place, usually our DJ's don't bring their own equipment and if you need amplified music we would ask you to provide a PA system but if your venue doesn't have it then we can source it for you.
If our musicians are based in London and your event is in London there will be no extra charge for travel but if it is further afield then we may ask if you could pay their train fare or petrol. Feel free to discuss this with us though as we will always try to get the best deal for you.
No, this is completely up to you.
We charge per event but usually that is worked out on an hourly basis.
As a rule no we don't however if an act are going to play after midnight, generally we charge more for that.
Testimonials
"MYMUSO is my 'go-to' music agency for private dinners and parties. They provide wonderful musicians who are always professional, relaxed and reliable, and in turn make my parties memorable and that extra bit special."
Alex Eagle
"Mike and I have collaborated on many occasions. He wrote and produced original music for my AW16 show, curated the catwalk music of my showing at London Fashion Weekend with the British Fashion Council as well as DJing at my parties. He is an extremely talented and well-rounded musician and always such a great pleasure to work with and I look forward to working with MYMUSO on future projects."
Edeline Lee - Fashion Designer
"Working with MyMuso was like a seamless military operation. They provided a DJ with 4 hours of floor fillers for our regimental party. The DJ brought his own equipment and lights and transformed an ordinary Mess dining room into a club! We gave him a rough guideline of what type of songs we wanted, which made for an epic night of sing alongs and questionable dancing. I'd highly recommend MYMUSO."
Royal Gurkha Rifles 200th Regimental Birthday
"It was great to work with Ellen & Mike to curate a unique and varied evening of music for Bluecrest's Christmas party. We loved the pianist and DJ they organised and we can't wait to see what MYMUSO come up with for this year's Christmas party!"
Bluecrest Capital Management
"For our 2020 Valentine's speed-dating event, MYMUSO delivered two curated playlists that created a fun and relaxed atmosphere. Mike & Ellen knew exactly what we were looking for after sharing a brief agenda, and made the night a huge success. 5/5 and we look forward to working with them on future projects!"
Amy Thorne - Valentine's Day Event Organiser
"It was a joy to work with Mike in creating a wedding playlist that my husband and I loved. I also wanted to surprise my husband by playing the guitar and singing a special song which Mike helped me with. It was the best party of our lives!"
Christine Boar - Deelishus Catering
Suppliers you may be interested in...
Useful
Services
Specifics
About
Style
Additional
FAQs
Testimonials
Articles
Contact