Pemberly Fox
London
Useful information
What do prices start from?
100 - 3000
Services
Stationery
About the company
We offer a comprehensive bespoke printing service and aim to provide friendly, helpful advice based upon many years of industry experience. By listening to your requirements and liaising with you we strive to create event stationery that is reflective of you and your event and of which both we and you can be justifiably proud. We are able to utilise a wide array of print techniques and ancillary services to bring into being beautiful stationery for all manner of events. These range from Weddings to Baby Showers and from Private Parties to Gala Dinners for which we often design and print everything from Save the Dates and invitations to Table stationery and Menus. Our clients are equally diverse and include organisations both large and small, charities, private individuals, as well as event industry professionals, and we enjoy the opportunities and challenges that this mix of clients brings. We look forward to working with you and to creating stationery that is perfect for your event.
Style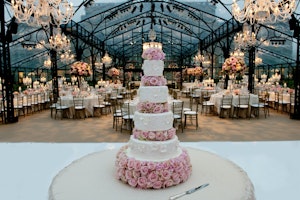 Traditional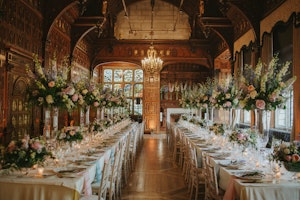 Formal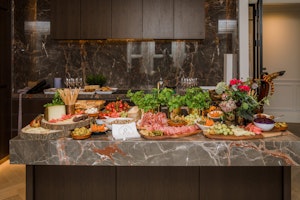 Informal
Additional Information
Do you provide delivery?
Do you provide place and escort card design?
Do you provide order of service design?
Do you provide menu design?
Do you provide invitation and save the date design?
Do you provide digital calligraphy?
Do you provide E-invite design?
When was the company started?
2011
Are you VAT registered?
Sustainability
We actively promote the use of FSC certified substrates and make use of the increasing numbers of partially recycled stocks wherever appropriate. All of our output is recyclable including our packaging and we prefer using locally sourced raw materials wherever possible.
FAQ's
We are fairly patient and try to be both easy to work with and as accommodating as possible. Put simply we strive to please.
Probably our ability to produce work of the highest quality that involves more than one print process. The breadth of our offering means that we can provide traditional print techniques such as engraving and diestamping which require true craftsmanship, or letterpress with its artisanal appeal, as well as modern print techniques that provide fantastic flexibility, either in isolation or in combination with each other.
The desire to create a handsome product that will delight our client and their guests.
Someone who has a realistic budget and timeframe along with a fairly clear idea of what they want.
Producing a wide variety of work for some very nice individuals and organisations over the years, including both celebrities and Royalty, which has led to us being recommended by them to others and to us building long term working relationships with them, is the greatest highlight for us.
Testimonials
"I could not recommend Pemberly Fox more highly. The stationery they produced for my wedding was of the highest quality and just so stunning. So many of our guests commented on how beautiful the stationery was and how it tied in so well with the theme. I even had my Headmaster comment that 'the stationery was the best he had ever seen' which is high praise indeed! Michael and Anthony designed and created stationery that went above and beyond what we could have imagined. They were also incredibly helpful with deadlines and getting the stationery to my wedding on time. The invitations, save the date, menu cards etc. were of the highest quality and they were extremely helpful in proofing and formatting everything. We honestly can't thank them enough for everything and being such lovely people to work with. "
Alice Furnell
"We were thrilled with our wedding invitations from Pemberly Fox - they are so beautifully made. Michael made every step of the process very easy and was exceptionally patient with us. It was really helpful to be sent samples to help us decide, and the delivery was even faster than expected! I do not hesitate to recommend Pemberly Fox to everyone I know."
Lizzie Ibrahim
"The service we received was beyond exceptional. Everything was prompt and absolutely breathtaking. The design was classical and elegant. Thank you for amazing wedding invitations!"
Meredith Dunn
"We have been using the services of Pemberly Fox for the past 8 months. They offer a fabulous service. Fast, efficient and most importantly they are super helpful & friendly. Nothing is too much trouble. They print all our corporate stationery, deadlines are met and their prices are very competitive too. The quality of their product is very high. Overall an extremely professional and polished service."
Sharon Crowson
"Pemberly Fox designed and printed all the print materials for our Gala dinner in June 2016. The service we received from them was exceptional. They were incredibly professional and friendly. I would highly recommend anyone to use them."
Rachel Warner
"Tremendous final product, I am delighted. These guys have a huge range to choose from, provide excellent support and guidance, and are extremely easy and professional to deal with, and very patient in my case! Would highly recommend."
Georg Bauer
Suppliers you may be interested in...
Useful
Services
About
Style
Additional
Sustainability
FAQs
Testimonials
Contact