Rise Hall
Hull
Useful information
What do prices start from?
£6,000
Services
Venue
Specific Details
Stately Home
Historic
Country House
Castle
About the company
Beautiful Rise Hall is a fabulous Georgian country house, nestling in the tranquil Yorkshire countryside.
Rise is an exclusive hire wedding and events venue- we are not an hotel so there will only ever be you and your guests. We invite you to treat our home as your own for the duration of your stay, whether it is exploring our 31 individual bedrooms, each with their own quirky features, or strolling the 30 acres of landscaped gardens, with feature swing, fire pit and lake, the house and grounds are all yours.
From the moment your guests arrive down the sweeping carriage driveway to the imposing portico, they will be guaranteed a warm and friendly welcome from our team and will be encouraged to make themselves comfortable.
Style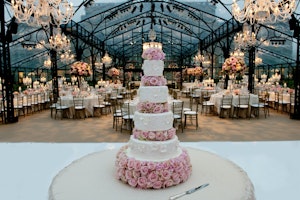 Traditional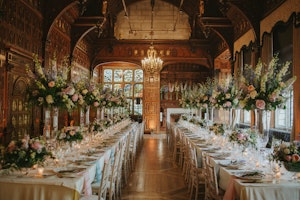 Formal
Additional Information
Do you charge corkage?
Do you have accomodation?
Do you have an alcohol license?
Do you have an in-house event manager?
Do you have a wedding license?
Do you have disabled access?
Do you have in-house catering?
Do you have parking?
Do you offer exclusive use?
Is a marquee build permitted?
Is there a nearby church?
Are there bridal changing facilities?
Do you have public liability insurance?
When was the company started?
1998
Are you VAT registered?
FAQ's
There have been so many it's hard to pick just one! Themed parties are always fun, you really get to let your imagination run wild- elephants and snake charmers for an Indian themed party; Regency butlers with powdered wigs for a Pride & Prejudice themed event... the possibilities are endless! Some of the best events are the ones which are less formal and people really let their hair down. We loved them all!
This is your event, so do it your way- don't be persuaded to do something by family and friends if that's not what you want. Make sure it represents YOU.
Versatile Private Memorable Relaxed Luxurious
Over the years we've organised events for VIPs including dignitaries, international celebrities and the British royal family- but we don't name names! The beauty of Rise Hall is its privacy and discretion.
It depends on the event! If it's been a hard night on the dancefloor then a hot sandwich goes down a treat! For a house party, a cheeseboard and port in the library in front of the fire.
I think what people remark on most about Rise Hall is its relaxed atmosphere- it's grand but unpretentious. You can enjoy the formal spaces and then kick off your shoes in front of the fire and make yourselves comfortable. And because it's not an hotel you can enjoy the house your way- make as much noise as you like, the cows won't mind!
Testimonials
"My new Husband and I couldn't recommend Rise Hall more highly, the house is beautiful and the grounds are stunning but what really makes it special is how wonderful all of the Rise team are! They make you so welcome it's like being at home for the weekend. We had the most wonderful wedding as did all of our guests. Many commented on the venue and about how fantastic the team at Rise are."
Gemma
"We had an amazing day, it was organised and run by professionals offering excellent food, service and all our needs were accommodated (even the very last minute ones) and our expectations exceeded! Both my wife and I had a wonderful day and all our guest have commented on what an amazing time they had and how the food was excellent and the service superb. Rise Hall is a wonderful venue and Dine certainly did it justice to make our special day truly unforgettable! We would recommend Dine whole heartedly and have already recommend Dine to friends getting married at Rise Hall"
Jon & Hannah
"The Rise Hall team were fantastic, there for us every step of the way and knew the answer to every question. All of our guests commented on how lovely they all were. I cried when I had to leave Rise Hall the next morning because I wanted to stay forever!"
Lucy
"Firstly, a huge thank you to you all for your tremendous hard work in making Ben & Emma's wedding day the happiest & most special day of their lives. As you know, we had always had a dream for Emma's wedding and part of that dream was to have you – Dine. From the moment we met you, we immediately had confidence in everything that we discussed and you gave us so much to look forward to. You were so lovely, but always remained professional. We loved every minute of our journey with Dine. We will always remember & treasure their magical happy day forever that you so kindly made happen"
Bob & Sally-Anne
Suppliers you may be interested in...
Useful
Services
Specifics
About
Style
Additional
FAQs
Testimonials
Contact