Robert Shack Photography
London
Useful information
Works Abroad
We have experience doing events outside the UK.
Services
Photographer
Specific Details
Reportage
Portraits
Fashion
Male
About the company
Robert Shack is renowned for his unique, creative style that has earned him the unrivalled reputation as the UK's leading Events' Photographer as well as a wealth of accolades and awards.
Specializing in events both internationally and in the UK and with over 22 years experience, his clients include Royalty, Society and 'A' list celebrities.
He has a distinctive flair for the avant garde and with an extraordinary vision, his photographs are anything but ordinary. He can transform an image or idea into a piece of art giving the mundane a modern twist.
Robert's portraits have also been hailed as inspirational. His NW London studio provides an exceptional space and backdrop to create stunning photographs in a relaxed, fun and comfortable environment. He has an unerring ability to draw out certain intrinsic characteristics in his clients and translate those unique qualities into a breathtaking image.
Whether he is taking portraits, photographing local country weddings or high profile events in London or abroad, Robert's natural inimitable manner ensures his clients always feel at ease allowing him to bring something remarkable to his photographs. His camera is an extension of his eye, capturing a moment to last an era.
Style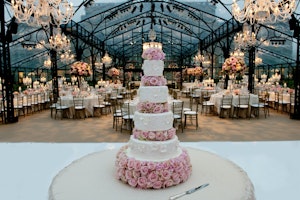 Traditional
Urban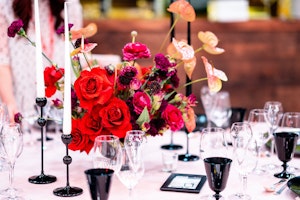 Modern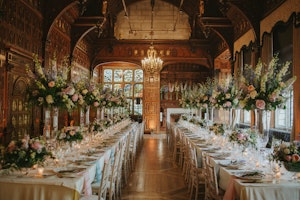 Formal
Additional Information
Do you provide an online gallery?
Do you provide an engagement shoot?
Do you provide albums?
Do you do bridal preperation shots?
Do you have an assistant photographer?
Do you do a site visit to venue?
When was the company started?
30 years
Are you VAT registered?
Testimonials
"'Thank you for all our beautiful photos, and being with us on our incredible day.' Charlie and Bianca were married at the amazing Highclere Castle (venue for Downton Abbey). We shot the first part of the wedding as if it was one of our vogue shoots, playing with the vibrant colours of an English summer and the second half very naturally showing the amazing party the couple had after the wedding breakfast."
Charlie & Bianca Austin
"'Thank you for our beautiful photos, we love them all.' What a wedding! With the grounds of Hollyrood Castle as our backdrop & 20,000 screaming well-wishers outside the church, we couldn't help but feel privileged to shoot the special day. As well as it being a formal royal wedding we wanted to reflect the relaxed & fun personality of our couple."
Zara & Mike Tindall
"'Thank you for photographing our day, the photos capture everything perfectly.'Ellie & Jermain chose an amazing venue for their wedding, which we decided to highlight as it complimented her classical modern dress. The Bride & Groom suited a romantic Avant Garde style of photography, so with that in mind, we used Clivedon House as a backdrop."
Ellie & Jermain Jenas
Suppliers you may be interested in...
Useful
Services
Specifics
About
Style
Additional
Testimonials
Contact