Sam Churchill Photography
London
Useful information
Works Abroad
We have experience doing events outside the UK.
Services
Photographer
Specific Details
Reportage
Fashion
Portraits
About the company
A professional photographer with 8 years of experience, Sam's work has taken him around the world, shooting weddings from Jamaica to Cambodia and luxury events from New York to Sydney. Sam is discreet and friendly, and has photographed princes, maharajas and kings, with work printed in Tatler, Vogue, and GQ, amongst others.
Sam finds it important to meet a bride and groom before a wedding to discuss the day and build a rapport. He starts early with the bride preparing and finishes late on the dance floor to capture the guests letting their hair down, and everything in between.
Style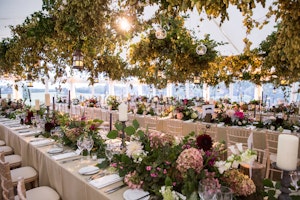 Natural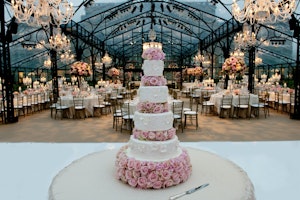 Traditional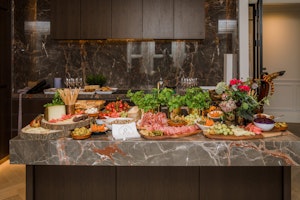 Informal
Additional Information
Are you happy to stay late?
Do you do bridal preperation shots?
Do you have an assistant photographer?
Do you provide albums?
Do you provide an engagement shoot?
Do you provide an online gallery?
Do you provide digital editing?
Do you provide pre-party/wedding consultation?
Do you provide prints?
Do you have public liability insurance?
When was the company started?
2012
Are you VAT registered?
No
Sustainability
Carbon emissions offset.
FAQ's
A four day wedding in Jamaica where the couple had flown out all of their closest friends and family to a location they adored. The couple were deeply in love, very relaxed amongst their loved ones, and loved to dance. It made for a beautiful wedding album, with plenty of opportunities for natural, joyful scenes, lots of laughter and many late nights. As a photographer I was treated as a guest, which allowed me to find lovely informal moments over the course of the weekend, many of which the bride and groom had missed themselves.
Testimonials
"Dear Sam, I just wanted to outline your incredible dedication in making my daughter's special day, a day we can relive again and again through the amazing photos you took. You captured moments we had forgotten or actually didn't realise happened! Throughout the entire day your patience, professionalism, sensitivity and creativity were invaluable. It was a real pleasure having you around and chatting with you. You are part of the lovely memories of this day, that we will cherish forever. Each time we look at the photos, we are reminded of London's best wedding photographer! Many thanks again and again, Danielle Belisle (for Ariane and Jed's wedding September 21st) P.S. I also want to add how much I appreciated your promptness in sending the highlight photos the next day. This allowed my Paris friend and I to savor the wedding day all over again through your admirable ''oeuvre d'art''.🙏"
Danielle Belisle
"Sam's work is amazing. How he plays with the lighting and captures moments that aren't always obvious to others. I always enjoy working with him and look forward to many more. "
Lady Violet Manners
"Sam is the perfect combination of professionalism and charm. Not only did he take a fantastic photos of our wedding but he was a hit with our guests as well. I couldn't recommend him enough."
Tom Lawless
"Sam is a tremendous emergent talent and a brilliant guy to boot. A combination of inherent talent matched by tireless graft over the years. His inquisitive and intuitive eye has captured and defined the full range of British Polo Day events, as they have unfolded in countries all over the world. Sam's ability to "deliver the goods" - often in fist pumpingly glorious style - regardless of the challenges faced region by region is without equal."
Ben Vestey
"Sam Churchill has been British Army Polo's photographer of choice for the last 4 years. He has travelled around the world with the British Army Polo Team and has taken some quite excellent and much remarked on pictures in a variety of situations. He has an eye for a unique opportunity and some of his iconic shots have captured in a most special way the essence of the setting and the occasion in colour and black and white. Sam's work in India for us in his unobtrusive style highlighted his strengths with an eye for detail and the historical atmosphere. In summary, I cannot recommend him too highly not only for his work but also for his ability to fit in and work around a tight schedule. "
Colonel Simon Ledger
"Sam continues to produce consistently excellent photography for our events and conducts himself with utmost professionalism. He is both efficient and thorough in his approach and charming to work with."
Chatty Dobson
Suppliers you may be interested in...
Useful
Services
Specifics
About
Style
Additional
Sustainability
FAQs
Testimonials
Contact