Shake & Stir
London
Services
Drink Brands
Specific Details
Artisan
Cocktails
Bartenders
Bar Hire
Spirits
About the company
Setting up in early 2015, our goal was to create an artisanal cocktail company which provides a unique and unforgettable drinking experience to all our guests.
We believe that no event is too large or too small to justify ordinary drinks. Our constant quest for creating new, previously unseen and bespoke cocktails is our assurance that you and your guests will be treated to a fully personalised experience.
Networking workshops, Cocktail branding, Food/drinks pairing and our Cocktail Tasting Experience are just a few examples of our signature offering. Providing an all-round drinks service which includes our fantastic mixologist team, mobile bars, beautiful glassware and unique bar décor means that when the special day comes, all you need to do is relax and create some unforgettable memories.
Style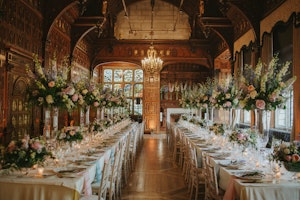 Formal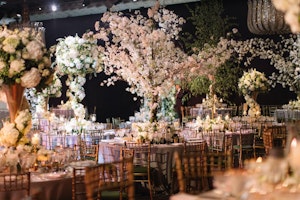 Whimsical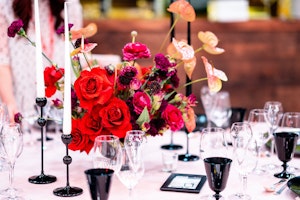 Modern
Additional Information
Do you provide delivery, set up & breakdown?
Do you provide glassware?
Do you provide waiting staff?
Do you do offer a tasting?
Do you have public liability insurance?
When was the company started?
2015
Are you VAT registered?
Sustainability
Since we use a lot of fresh produce (local whenever possible and in season) while making our own juices, purees and syrups, we are trying to utilise the non-edible parts (Rinds, piths, zests etc.) as garnishes or for infusions. Whatever we cannot use, we compost and use as fertiliser for our 'herb garden'.
Regarding our events, we don't use any single use plastic and we recycle glassware, food waste and cardboard separately.
FAQ's
As we always say, we can cover anything between an intimate 10 people dining experience with drinks paired to every dish to a 1000 people corporate cocktail party. With the right preparation, you can achieve a top cocktail bar-like experience at events of all sizes and this is always our main goal.
It has to be our front of house team. Without their knowledge, charisma and energy we wouldn't be able to connect with our guests. They are the key to delivering our intended message via mixing up the perfect drinks while making you comfortable and feel completely at home.
Most events are special occasions for everyone attending and we have to treat them as such. Don't be afraid to push your boundaries if you want to achieve something unique and memorable. Nothing can top creativity.
We pride ourselves on our bespoke cocktail design which is one of the backbones of our business. We believe in the flavour-presentation-service trinity where all three aspects need to be flawless in order to achieve our desired effect. We never stop experimenting with new flavours and garnishes to make sure you have the best possible drink in hand.
We are lucky to have worked in some of London's most prestigious venues including the major museums, the Bloomberg Building, QEII Centre in Westminster just to name a few. Probably the standout is the Old Billingsgate Market due to its fantastic location and versatility.
Testimonials
"Thank you so much for last night! What a ledge team! :) "
Kate Bendall - Deputy Head of Sales and Marketing, Bubble Food
"Cocktails and the service was great and we had lots of positive comments on the type of cocktails and the great flavours. Thank you again for all the work that went into theming all the drinks. Hope to work with you shortly!"
Karolina Lewandowska - QEII Taste, Queen Elizabeth II Centre
"It was so lovely to see you all on Thursday! Thanks ever so much - you always make things so easy and it is hugely appreciated!"
Kate Dempsey - Bloomberg
"Most importantly, thank you for all your hard work and amazing cocktails produced on site at the various events and tastings we have done together of late. It really has been a pleasure and very easy to work with you and the team."
Anna Wills - Blue Strawberry
"Thank you so much for working with us too. We have had so many lovely comments from last night and I though your team were great and the cocktails definitely went down well!"
Bethan James - Operations Director, Payne & Gunter
"Thank you, what a party, your team were fabulous send our thanks and appreciation. All my guest raved about your cocktails, loved what you did and the Margarita was delicious. Thank you again, we will definitely be in touch for our next party, loved what you did."
Julie Walsh - Private Party
"Team were brilliant as always, waiting staff were super-efficient, so happy with everything!"
Kemmi Morgan - Production Manager, Electric Sunshine
"Just wanted to say a huge thank you for yesterday – the team absolutely loved the cocktails and we're all really keen to pitch you guys as much as we can in 2019!"
Cleo Powell - Entertainment Account Manager, Full Circle
Suppliers you may be interested in...
Services
Specifics
About
Style
Additional
Sustainability
FAQs
Testimonials
Articles
Contact