The 43 Club
Reading
Useful information
What do prices start from?
£2,000.00
What is your day rate?
£650.00
Works Abroad
We have experience doing events outside the UK.
Services
Drink Brands
Specific Details
Artisan
Bartenders
Cocktails
Spirits
Bar Hire
About the company
The 43 Club puts the H back into hospitality. Our sole focus is to create memories and deliver exceptional service. With creativity and presentation in our core, we love to curate menu's beyond all else.
The 43 Club delivers bar services up and down the country as well as internationally. From private events, to large scale corporate to immersive festival bars - The 43 Club has done it.
Style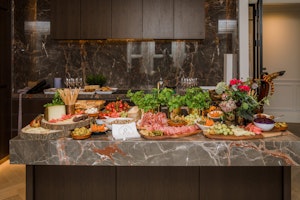 Informal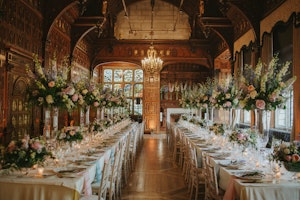 Formal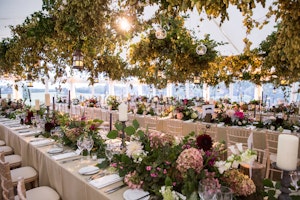 Natural
Additional Information
Do you do offer a tasting?
Do you provide delivery, set up & breakdown?
Do you provide waiting staff?
Do you provide glassware?
Do you have public liability insurance?
When was the company started?
2012
Are you VAT registered?
Sustainability
The 43 Club prides itself on sustainability. Our carbon footprint is offset each year with some fab tree planting in the UK. We recycle all plastic, card, paper, glass and cans. We also have a 97 per cent zero waste policy (not worked out what to do with the stems of mint and basil yet). Any biproduct of juicing is used to make syrups and our future cocktail menus are based around left over waste.
FAQ's
Plenty. If only we could tell you about them.
Beyond. Memories. Experience
Prepare for the unexpected - after all, isn't that what events are all about...
Testimonials
"rhubarb have a great working relationship with The 43 Club. They provide an extremely high standard of service and excellent cocktails. We would not hesitate to recommend them to our clients and indeed any venues at which we work. "
Rhubarb Food
"The 43 Club are our vanguard of drinks innovators, cocktail Extraordinaires, and flavour fanatics. Their unwavering dedication to delivering the ultimate sipping experience with finesse and grace makes The 43 Club the ultimate choice for any occasion."
Sipsmith
"The 43 Club has transformed the standard & style of beverages served at Camp Kerala with a crisp refreshing outlook on drink design, taste and experience; there is no one better. "
Camp Kerala
Suppliers you may be interested in...
Useful
Services
Specifics
About
Style
Additional
Sustainability
FAQs
Testimonials
Contact