The Icebox
London
Services
Decor
Drink Brands
Specific Details
Ice Sculptures & Luges
Ice
About the company
Icebox is the UK and Europe's number one ice specialist, continuously breaking boundaries whilst maintaining the highest level of style and creativity. We specialise in both event ice for London's hospitality industry and ice sculptures, live carvings and ice teambuilding workshops for a wide range of industries both in the UK and overseas.
We pride ourselves on our top service and ground breaking design, continuously questioning the possibilities of what is achievable with ice. The true value of skilfully designed and immaculately executed ice installations is clear when you see how people react.
We are only limited by your creativity.
Style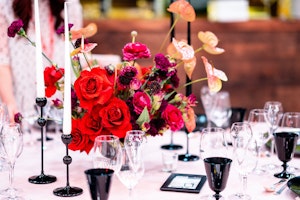 Modern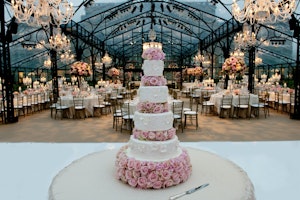 Traditional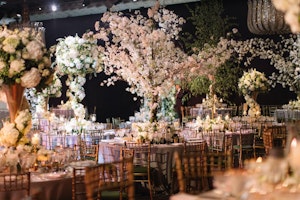 Whimsical
Additional Information
Do you provide CAD plans?
Do you provide delivery, set up & breakdown?
Do you have public liability insurance?
When was the company started?
1993
Are you VAT registered?
Sustainability
At Icebox, we are mindful of the impact of our business on the environment and are taking responsibility, one step at a time, to make sure that we are as green as we can be. We are continuously working on ways to reduce our plastic use but due to the nature of our business we need to take into account hygiene requirements as well as the quality and freshness of our products.
Our ice sculptures use only natural ingredients (water!) which creates only reusable waste – therefore becomes a very sustainable product to have at an event and a great alternative to creating specific displays, logos, stations etc for an individual event
We recycle all our waste water and ice and reuse our ice display plinths and trays
Our premium cubes and crushed ice bags are manufactured with bio degradable additives which will start to breakdown after approximately 6 months after exposure to sunlight...
All of our ice delivery vans are low emission vehicles with Euro 6 engines and we use AdBlue fluid
We attach a chiller on the feed of the cube maker which enables us to make more ice with less energy
Minimal plastic is used in the manufacture of our ice blocks
Icebox has also joined the fight for clean water by partnering up with Just a Drop. Just a Drop has a simple aim: to give people clean water and believe that if a community is given water, businesses will flourish; children will have more time for schooling, and the overall wealth and living conditions of the community will increase exponentially. Each year we focus our donations on a particular project, constructing a water tank and handwashing stations at a Primary School in Africa. If you would like to learn more about the charity and the amazing work they do you can check out their website: www.justadrop.org
FAQ's
Creative Innovative Dynamic
There have been so many brilliant events / stunts that we have been involved with over the years but one of our favourites was creating a life-size pub for Lexis P.R. on behalf of Guinness Extra Cold. The project took 6 weeks to construct in our freezer warehouses and consisted of 25 tons of carving ice. Construction took place between 3 a.m. and 10.30 a.m, our crew including 4 sculptors totalled 18. Icebox handled all of the production, lighting, power, drainage and marquee requirements. The whole display, which was visited by hundreds of visitors was dismantled at 7.00 p.m the same day. International press coverage was huge; all the major national newspapers and TV stations covered the story.
Testimonials
"Thank you very much for providing us with the most wonderful ice sculptures! I can't believe how quickly they got done considering I gave you an incredibly short lead time. Everyone who helped me on this was very professional and knew what they were talking about and doing which took a lot of pressure off my shoulders"
Touch Associates
"The event went amazing and please thank your team for being so great with the set up! It is such a quick turnaround at NHM but your guys were amazing, I didn't even have to help at all. The centrepieces and vases looked fab so thank you for all of your suggestions with those. Thanks again for all of your help and I look forward to working with you again soon "
Leaders in Sport
"thank you for such an amazing ice sculpture for the Quakecon event. It was beyond my expectations + the gentleman who set up was fantastic and extremely professional - in fact, if he didn't turn up with additional ice for the bar and air conditioning unit, it could have been a nightmare for the bar. "
Rebel Distillers
"A HUGE thank you for helping make our Philanthropy dinner such an overwhelming success. The guests were totally blown away with all aspects of the evening. What can I say about the amazing Crystal Fountain ice sculpture you created, just incredible! "
Royal Albert Hall
"My guests were simply blown away with the evening's events, which wouldn't have been complete without Icebox. We had an incredible night and managed to wow those who have proven difficult to impress in the past. Working with The Ice Box was a total pleasure, and the easiest of vendors to collaborate with. Having an easy, seamless and stress-free experience is quite difficult to find, but a real delight. "
Oculus from Facebook
Suppliers you may be interested in...
Services
Specifics
About
Style
Additional
Sustainability
FAQs
Testimonials
Contact