The Wallace Collection
London
Useful information
What do prices start from?
£7,500 - £20,000 + VAT
What is your day rate?
n/a
Services
Venue
Specific Details
Museum
Historic
Iconic
About the company
Nestled amongst the stylish boutiques of Marylebone, the Wallace Collection is an exquisite setting for your special evening. Having been at the heart of London's high society for over 200 years, Hertford House grants you an inimitable taste of old world glamour.
Ascend the Grand Staircase to the gilt adorned galleries, where your guests will enjoy luxurious drinks and canapes alongside priceless artworks.
After a sumptuous dinner within the stunning central Courtyard, party the night away beneath the stars and glittering glass roof.
Now you have the chance to add your own story to the house's illustrious history.
Style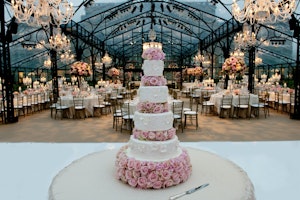 Traditional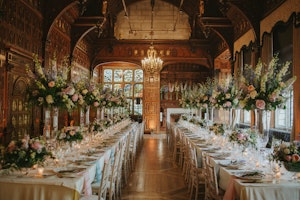 Formal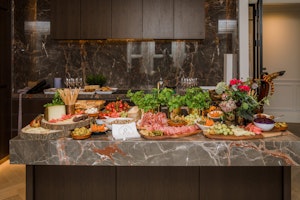 Informal
Additional Information
Are there bridal changing facilities?
Do you charge corkage?
Do you have an alcohol license?
Do you have disabled access?
Do you offer exclusive use?
Is there a nearby church?
Do you have an in-house event manager?
Do you have public liability insurance?
When was the company started?
1900
Are you VAT registered?
Sustainability
As a National Museum we have a sustainability policy which is Museum wide and down to the individual. The suppliers we work with are also environmentally and socially minded, from donating flowers to local charities after events and continually working to reduce their carbon footprint.
FAQ's
Hertford House (the building which houses the Wallace Collection) offers you a central London location with an unusual mix of grandeur and intimacy.
The house has an interesting and colourful past! It's been everything from a duck hunting lodge to the Spanish Embassy and even a luxurious storage container, before becoming a family home.
Yes, we are partnered with the wonderful team at Golborne Events. You name it, they've done it and rest assured every detail will be considered.
Yes, however if you would like to arrive a little ahead of your guests and have some intimate portraits of you and your partner across the galleries then we can welcome you from 6pm for 30 minutes with your photographer. If you're planning to have an early afternoon ceremony, our planning partner Golborne worked on a beautiful wedding last year for which the couple were married in the Church behind the Wallace Collection at 2.30pm. After the ceremony guests walked over to the tranquil Manchester Square Gardens, (ideally situated opposite the Wallace Collection) where the suppliers they had chosen from our handpicked list, created an afternoon tea under the cover of a stunning marquee. When the Wallace Collection was ready to receive guests at 6.30pm, everyone was welcomed for a pre-dinner drinks reception amongst the treasures of the first floor galleries.
The Old Marylebone Town Hall recently reopened following a 4 year renovation and it is a stunning Georgian setting with a choice of 7 ceremony rooms, whether you are an intimate group of 4 or larger group of up to 100 guests.
Each celebration at the Wallace Collection is bespoke, so it would be impossible for us to say, however our 'House Party' format which takes guests on a journey of the house over the duration of the evening is definitely our favourite format. Drinks start in the inner loop of Drawing Room Suite galleries, followed by Dinner in our magnificent Great Gallery. It's fun to have two courses and then move down to the Courtyard for the unveiling of the wedding cake, entertainment and dancing.
We have partnerships with a number of nearby hotels who provide a special rate which we can extend to all of our clients entertaining at the Wallace Collection. These hotels include The Langham and The Mandeville Hotel.
Before you start doing any research, sit down together and agree on what your overall budget is. If you are open and honest about your budget with the venue and suppliers from the start, they can ensure they present proposals which are right for you. It's also really important to sit down and decide what the most important part of the day is for you both; is it the food, the flowers or the entertainment? Venue teams know what works best for their space and what makes the biggest impact for a given budget, so try to trust them and listen to their advice.
Testimonials
"I couldn't count the times I've been to the Wallace Collection, but even so I was overwhelmed by how it looked that evening. There's something very special about seeing the house after hours, it looked incredible. The party was even better than we'd hoped and went seamlessly. We couldn't have asked for more. "
Samar & Rebecca
"It all worked perfectly and we absolutely had the most amazing evening. Our guests loved it. Thank you for all your hard work over the last year in getting it all together."
Lydia & Steve
Suppliers you may be interested in...
Useful
Services
Specifics
About
Style
Additional
Sustainability
FAQs
Testimonials
Contact