UniWrk
London
Useful information
What do prices start from?
£15 per worker
Services
Drink Brands
Catering
Specific Details
Staff
Bartenders
Staff
About the company
UniWrk offers a simple and effective employment solution that connects employers and part-time workers.
Our easy-to-use platform means you can upload jobs in just a couple of minutes. Once posted, your ad will be read by a motivated audience with a wide range of skill sets.
Posting and applying for jobs is quick and easy, and our integrated payment system takes the pain out of the process.
Style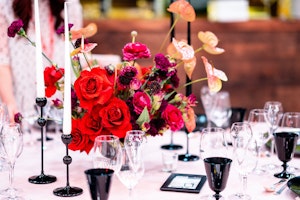 Modern
Sustainability
Buy One. Plant One. We have a vision of a world more connected to nature. That's why we have partnered with American Forests to plant a tree for every product we sell.
FAQ's
No we can provide staff anywhere in the UK however transport costs might apply.
Yes but when it comes to payment you need to write in the exact hours they worked.
Testimonials
"Thanks to UniWrk we cut down our labour costs by around £150 per week. We struggled with finding staff in the past and previous businesses we used didn't offer the same amount of flexibility that UniWrk offers."
Bar Nation
Suppliers you may be interested in...
Useful
Services
Specifics
About
Style
Sustainability
FAQs
Testimonials
Contact