A Hosting Revolution x Lay London
By HOPP Team
We are really excited about LAY and attended a beautiful breakfast The Founders, Jemima & Alice Herbert, threw to introduce LAY to female entrepreneurs, growing their own businesses. They used Garden of Eden as their tabletop "LAY Look", bringing a floral, chintzy and springtime feel to the space and swapped ideas over breakfast on Pimlico Green.
LAY is a revolutionary tablescape rental service, delivering curated tabletop looks to Londoners' doors. With a firm belief that hosting shouldn't mean hassle, LAY does all the work so you can get your beauty sleep. It's what dinner party dreams are made of!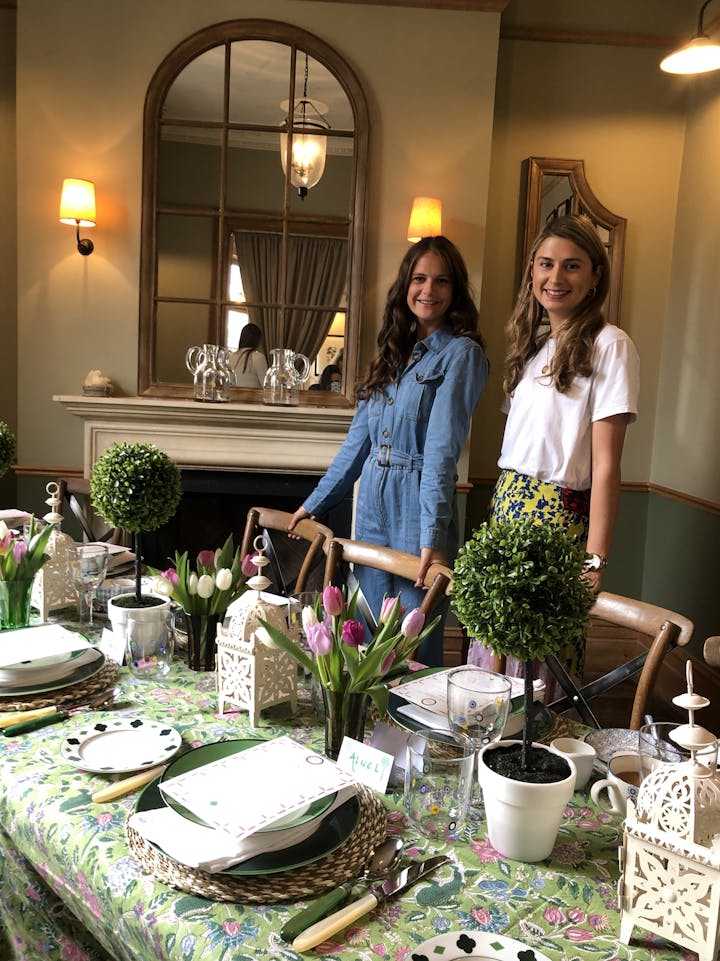 DRESS TO IMPRESS
Tired of the plain or indistinct tableware available to rent, LAY was formed to offer stylish variety. LAY delivers rich fabrics, bold décor and colourful wares, curated into whimsical themes to make each 'LAY Look' a feast for the eyes. Fit for fine dining or simply a tea-party for friends, hosting with flair has never been easier.
RENTAL STATE OF MIND
LAY follows the mantra: 'rent –lay-up–return'. Recognising that a circular economy makes all the difference, LAY seeks to reduce the waste that can accompany hosting. Cheap-as-chips novelty tableware and one-off purchases aren't so fun when they end up crammed in cupboards, or worse, in the bin. By ditching disposable décor and avoiding the cost of buying new, renting with LAY saves precious time, money and storage space. "We embarked on a mission to re-imagine the way we host. More fun, less fuss! With an increasing demand for hosting smaller events with wow-factor table settings, we created a hassle-free rental service that can be enjoyed one-time only, without the waste of single use." – Jemima Herbert and Alice Herbert, Co-founders 19 February 2020.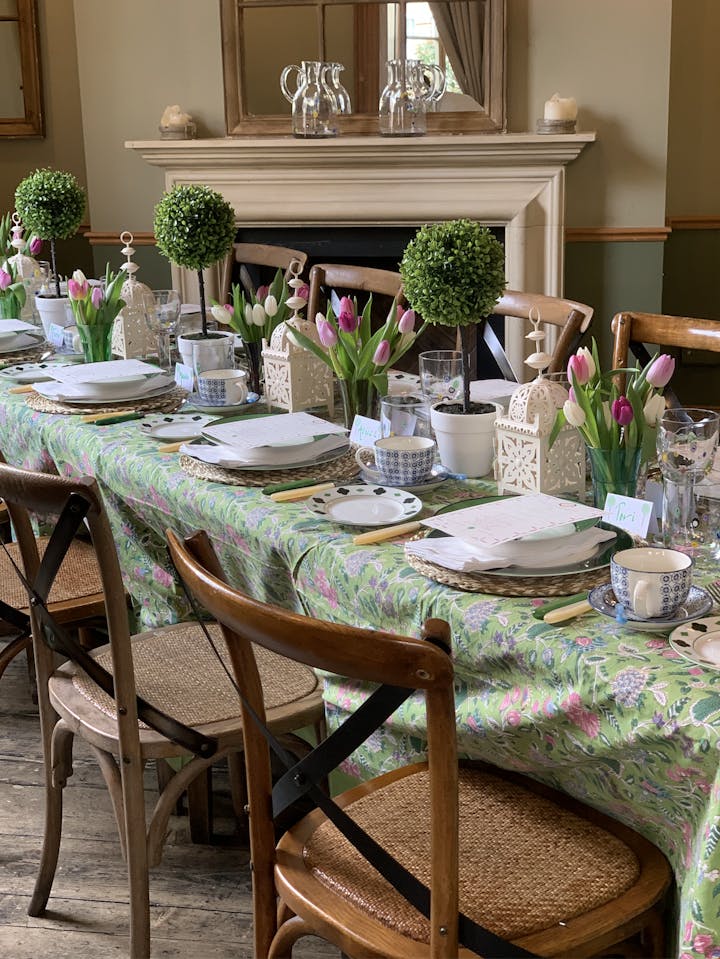 LAY's fine bone china has been produced by world-class decorators in Stoke-on-Trent with floral tablecloths hand-block-printed in Jaipur.
HOW DOES IT WORK?
Find your perfect party tablescape by choosing a LAY Look online.

State your event date, meal courses and guest count with your booking.

On the day, just wait for the doorbell to sound. ...No time to lay-up your table? No problem, LAY can do that too!

Party over, LAY returns to collect your look. And you can sit back and relax.

Written by our Team of HOPP Experts.