Do I Need a Party Planner? Things to Consider When Bringing in the Pros
By HOPP Team
So there's an event to organise and you've found yourself at the helm of the ship. Whether it's a 21st birthday party, a luxury press event, kids' celebration or – the mother of all events – a wedding, you're going to need to rally the right crew of party planners and suppliers to make your event a reality. It can be tempting to relinquish your captain responsibilities altogether, surrendering them to a professional events company, but before you do there are some questions you should ask yourself.
Involving professionals isn't an all or nothing decision and there are different levels at which you may want to get them involved. Whether you appoint an expert to take the wheel from the outset, opt for an on-the-day coordinator, or tackle most of the planning yourself, here's what you need to think about:
1) How Much Time Do You Have On Your Hands?
As fun as event planning can be, it's also very time consuming. If you work long hours in a high-pressure job, chances are that emailing suppliers about trackways and skips is the last thing you'll want to be doing in your free time. Be honest with yourself about how much time you can commit to this and choose your team accordingly.

2) Do You Know What You Want?
Do you have folders full of visual mood boards and spreadsheets populated with your favourite suppliers and their contact details? If the answer is yes, you're going to want to be pretty involved in the creative stages of the event planning. Part of the beauty of onboarding a professional event planner from the outset is all the ideas they bring to the table, and their ability to bring these to life through detailed CAD drawings and references. But if you're already sure of what you want, why not get the ball rolling yourself and use HOPP to find the suppliers that will be aligned with your vision and an expert planner, such as Stewart-Brown Events who ensure that everything runs smoothly throughout the planning process & on the day
3) Can You Keep A Cool Head?
The last place you want to be at your event is huddled in a corner, pulling out your hair as you try to figure out what to do about missing place settings. The magic of event organisers is that they allow you to enjoy the event (and its lead up) without getting stressed by the small stuff. If you're organising a press event and you know that you'll be tending to important guests throughout the evening, you won't have the capacity to also be figuring out which guests need to be served the vegetarian dishes. Events planning is fun and satisfying but there's a reason why professional event planners are in such high demand – they have the creative and logistical expertise to make spectacular events look effortless. If you've got the composure to handle some hiccups along the way, then maybe a helping hand with logistics and styling from Annie Dunne, is the perfect solution.
4) Let's Talk Money
When deciding on planners and suppliers you need to think about constraints, particularly your budget. Traditional party planners will charge a percentage on top of costs and the value that they bring is often well worth it. If you do want to take the reigns in some areas though, HOPP's platform allows you to do this easily. If you're a total foodie, why not use HOPP to find a caterer perfect for you, and leave the professional event planner to focus on other areas that you're not so interested in? Dividing and conquering is a savvy strategy that not only saves on cost but also ensures that you have personal input into the things you really care about. Check out Doggart & Squash who can do both!

HOPP TOP TIP
To pull off an amazing event, you're definitely going to need help in some capacity. Whether it's a party planner, on-the-day coordinator, caterer or family member, you need a single point of contact who can organise all of the moving parts and hold your hand through the decision making process. Professional party planners have the experience and knowledge to manage the process (as well as your emotions), there are always last minute weather situations & guest dramas to attend with and getting a team like Marble Private on board to lead the way you and your guests can relax, have fun & create amazing memories.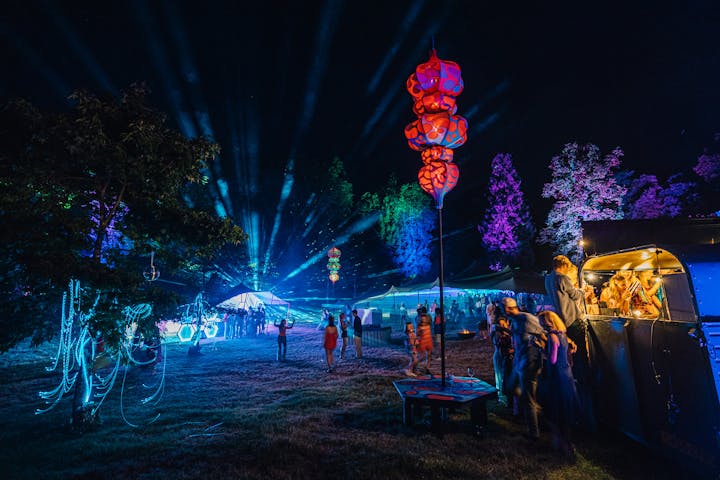 Written by our Team of HOPP Experts.