Gifting ideas with The Gift Consultancy London and Hetty Lintell
By HOPP Team
The Gift Consultancy is a personal shopping service which helps clients find beautiful presents for any occasion. Here, the Founder, Hetty Lintell, talks to Tor Dashwood about the art of gift-giving
We would love to hear a bit of background - what led you to the world of gifting?
Well, my day job is as the Luxury Editor at Country Life magazine, so I'm very lucky to be surrounded by lovely things to inspire me. With 13 years in the business, being an editor on a weekly magazine means I am constantly on the ball, looking out for the most original products to feature. My job involves guiding people in the right direction, introducing them to things they may never have come across. For those who may not have a clue where to start, I adore nothing more than coming up with fresh and cool ideas, certainly thinking outside the box.
How do you work with your clients?
My clients tend to come via word of mouth, and my aim is to make them look better! So I will always encourage them to pass off any ideas as their own. I start with a consultation, asking a few pertinent questions to gauge what the person receiving the gift is like, then I work on ideas for whatever they might be looking for. I find clients often want quick phone snaps on WhatsApp, and so I do much of my business through this. I will pull together a mood board or PDF for clients to peruse, then we chat through and go from there. Whether looking for something simple, like an eternity ring or pair of earrings, or going full bespoke on some whacky silverware or leather goods, I love nothing more than the reactive stage of hunting down the perfect thing.
Christmas is coming up - how do you advise clients with gifting, and what can our readers emulate?
My Christmas starts in July (which still shocks me every year), but this helps me so much as I am sent the lookbooks and new collections from all luxury brands. I start collecting early, and then by September I have a good idea of what to buy. My advice is to jot down ideas when you see them - be it on Instagram, in a boutique or at someone's home. I keep notes on my phone split into different people I need to buy for. My other advice is to ask a few experts, often friends of the person you are buying for. If buying for large groups or corporate projects, try to do something original, candles or hampers of tea and chutneys are can often end up in the re-gifting draw. I can help with some extra special ideas.
What do you get someone who has everything?
If you know them—something personalised. It doesn't have to cost the earth, but they will notice a gift which shows thought and care.
If you don't know them—Cashmere often wins the day, a beautiful cashmere dressing gown is the ultimate luxury, or a cashmere hot water bottle cover. Beautiful chocolates from Rococo or Charbonel et Walker for a dinner party gift (when you know the wine will be taken care of!) if you go for a big box (or even a hamper) they will last long after the evening.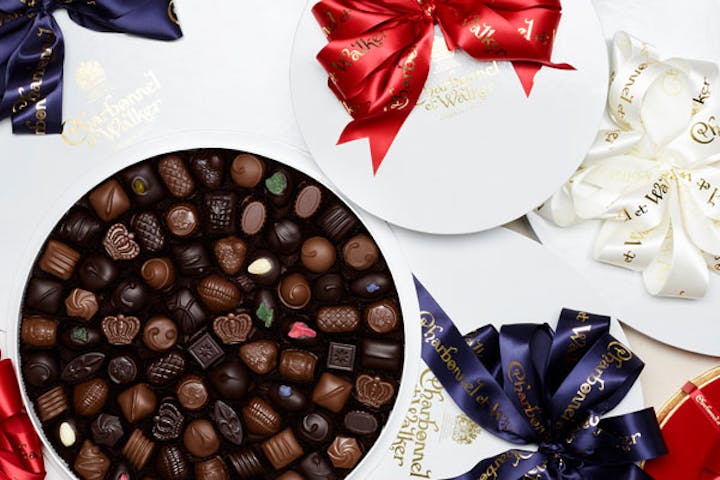 For someone hosting a chic Christmas party - any recommendations on gifts for their guests?
- A leather Airpod case personalised with initials - with new pods inside, of course.
- A tiny piece of jewellery, like a single earring or delicate bracelet—for men and women you could do bracelets too with beads. You can link them to people's birthstones, star signs or names. They can double up as the place setting.
- Cashmere or silk eye masks to sooth tired eyes the morning after (you could make a little sleep goodie bag)
-A book - Anya Hindmarch's If In Doubt Wash Your Hair is brilliant for a dinner party of career ladies who juggle life!
Bespoke - a big word in the gifting world! How important is it and any ultimate bespoke presents you have arranged
Haha, yes it is the buzz-word, and there are so many options for bespoke these days. I have worked on some magical projects before, many of which are top secret, I'm afraid. The world is your oyster for bespoke, one project I did was for a grandmother wanting to buy a sentimental necklace relating to each of her grandchildren. I am working on a very special project at the moment for a client wanting for nothing. We are making some very quirky items for the dining table...but other than that my lips are sealed.
What is the best gift you have ever given at Christmas?
Jewellery always wins at Christmas time, for women and men. Nothing brings joy quite like something sparkly. Why not hide jewellery boxes within something else to throw the recipient off the scent? Something mundane like a kitchen appliance OR create a mini pass the parcel or mystery game with clues. I did this recently for someone where I spelt out the name of the present with cryptic clues. There were tears...happy ones!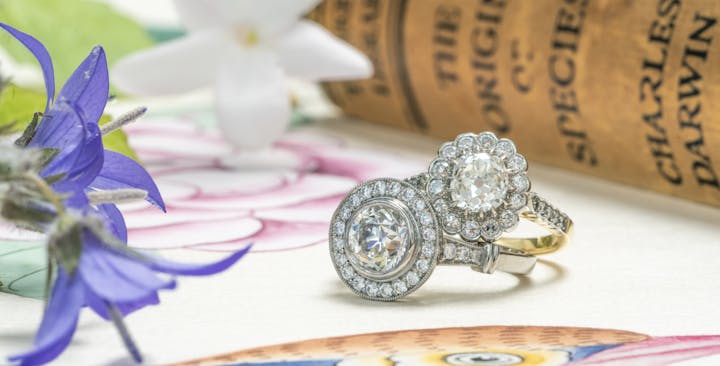 What is the best gift you have ever received at Christmas?
A very special watch last year from my husband. Oh, and my Dyson Air Wrap...hard to choose between those two…
I will also never forget the year I was given my first designer handbag; I was 16 and it was a Mulberry Bayswater. I remember feeling utter, total, complete joy, which is how gifts should make you feel...I still have it somewhere. Christmas and birthdays have always been big celebrations in my family—perhaps that's why I adore giving presents so much. I get real kicks from it!
In your opinion do you prefer tangible gifts you can open there and then, or experiences?
There is nothing as magical as opening a beautifully wrapped box. So, whenever I plan an experiential gift for someone, I will always create an 'opening experience' for them too. If it's tickets somewhere, why not make them into a luggage tag and attach it to a leather passport cover with a monogram, and wrap that up. Or if it's skydiving, buy a model plane and a lego man and do the same. A little thought and effort makes it all the more charming.
Top 5 places in London to go Christmas shopping?
Liberty - it is just the best. They have something for everyone and I can spend hours and hours in here, I even love looking at the buttons. If you can, go midweek and early in the day, weekends can be hectic, and you want a calm experience. Their purple bags always signal something lovely inside.
Harrods food hall - Obviously the whole department store is fabulous, but the food hall is a place where you could do anyone's stocking fillers in one fell swoop. Their garlic infused olive oil is the stuff of the Gods, and don't get me started on their chocolate room.
The Conran Shop - for the interior design nuts, or anyone tricky to buy for, The Conran Shop is my favourite as it can tick every box, and they have beautiful wrapping paper too. I often spot very famous celebrities, and if it's good enough for them…
Burlington Arcade - step back in time and enjoy a meander down this historical gem. From cashmere at N. Peal, shoes at Manolo Blahnik, vintage jewellery from Hancocks or one-off Rolex watches, and beautiful Strathberry handbags—end with a macaron and coffee at Ladurée.
Summerill & Bishop - I have just invested in some beautiful yellow striped plates from here, and I am totally in love with all of their interior accessories. You're bound to come away with something for yourself, as well as presents for others. A little bowl or plate from here, or a handful of napkins, is a gorgeous house present when staying somewhere for the weekend.
Written by our Team of HOPP Experts.