'I Like To Put Out Place Names... It Creates A Sense Of Occasion,' Sophie Conran
By HOPP Team
Sophie Conran is a '

designer, cook, a businesswoman, entrepreneur, mother, gardener and, lover of life.'

Over the years, Sophie Conran, has collaborated with some iconic brands to craft beautifully designed and award-winning collections of contemporary tableware, cookware, cutlery and textiles.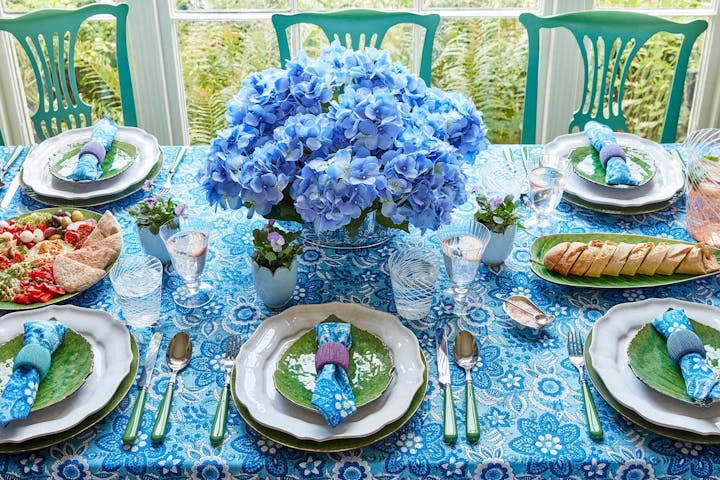 Where are you writing this from?
I am currently sat in my study in my country home, looking out over the garden which is filled with peonies and roses. I think this is my favourite time of year.
What or who inspires you at the moment?
I think it has to be nature, since being in lockdown, I have been able to watch every change in the season. It has been the most amazingly glorious spring, with leaves unfurling and blooms bursting, it has been like a time-lapse film where you see every moment, just incredible.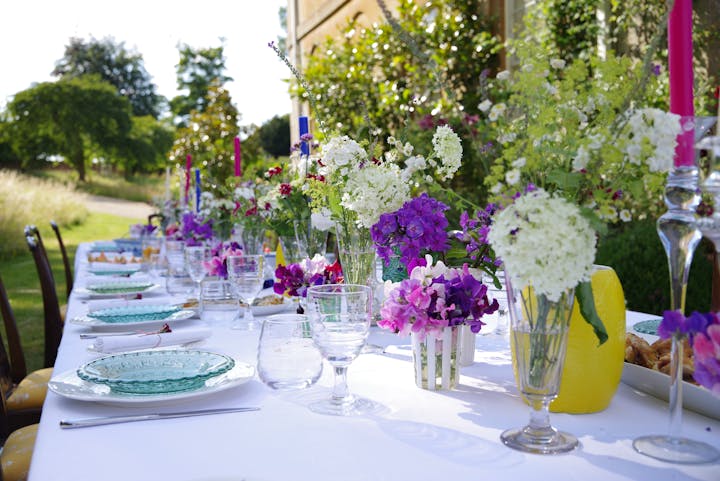 How do you start your day?
I start my day with a cup of coffee, sitting with my husband Nick and our dog Mouse. Then I have a long scented hot bath (this is where I have some of my best ideas), followed by 20 minutes meditation to clear my mind and get me ready for the day. After which I get dressed and do my make up, then it is time for work!
What are your favourite accessories to use when laying a table?
I am a great collector of tableware and have many accessories, I collect tablecloths and napkins, ceramics, glassware, candlesticks, vases and cutlery! I have cupboards full of lovely things to choose from, both new and vintage. I think my favourite accessory at the moment has to be an asparagus serving dish and asparagus plates, they just make eating asparagus a really special occasion.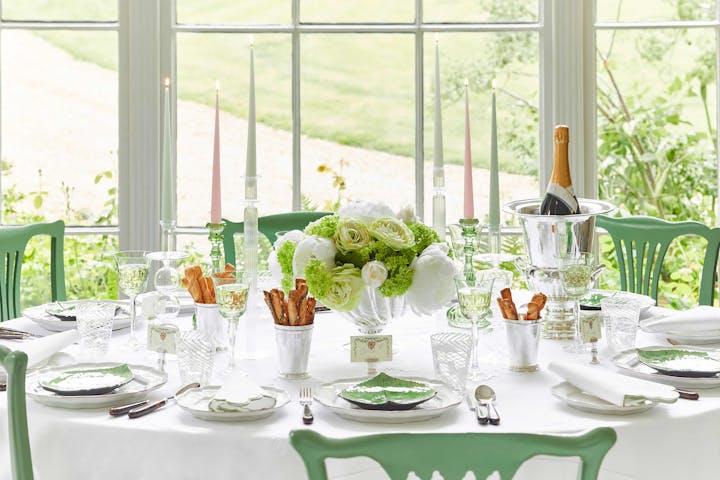 Who would you use for a dream party?
I love throwing parties and I have used these companies countless times.
Raj Tent Club are really beautiful Indian cotton tents, from classic white with sparkling gold stars, to joyful pink and orange stripes, they are a great foundation for any party.
Jenks&Co are a great edition to any party, not only are the team wonderful to have around, the video is a really professional and a brilliant lasting memory.
Nyetimber is the very best English sparkling wine. My absolute favourite is the Rose Prestige. The perfect way to toast any occasion.
What are your 5 top tips for styling a tablescape?
Start with table linen and napkins, its a great way to add colour and pattern, it can tie together your whole theme.

Have candles at different levels, both tealights and dinner candles. Not only do they introduce sparkle, but candles are a great way to incorporate colour.

If you want to add extra sparkle, use cut glass and metallics, for example, silver vases, plates with metallic detailing and cut crystal glassware. This causes the light to bounce around the room creating a magical atmosphere.

I like to put out place names, not only can I put people next to each other that I think will get on, but it also creates a sense of occasion.

Never skimp on the flowers, the more the merrier. They are joyful, uplifting, add texture and are the perfect finishing touch.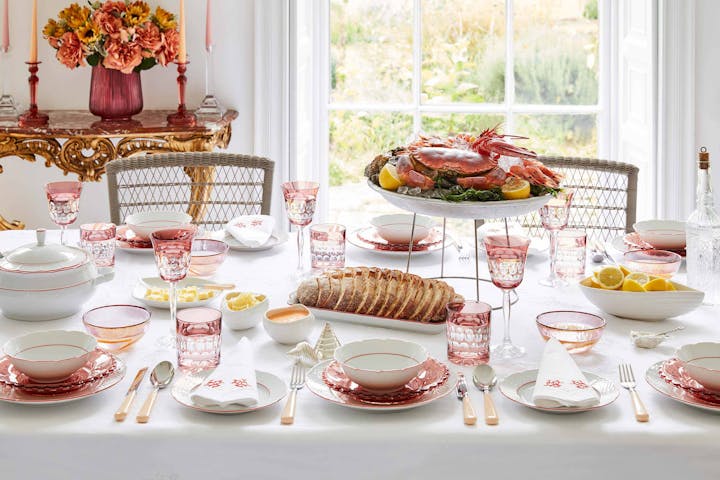 To shop her collection click HERE
Written by our Team of HOPP Experts.