Insider tricks for tablescaping with Mila-London
By HOPP Team
We spoke to Mila-London about tablescaping and they let us in on their insider tricks, like how
the addition of quirky accessories and focusing on intricate details can really bring your table to
life at your next celebration. Read their top tips which you can easily do when you next host a
dinner party.
LINENS

You have two options as your starting point; tablecloth or no tablecloth. If you have a lovely
table made of natural material and are looking for a more rustic look, leave the tablecloth for
another occasion and focus on some fun placemats and napkins to bring your table alive.
Whether you're using a tablecloth or not, think about how you can layer different materials to
give your table depth. We like to layer raffia placemats on top of our linen tablecloths with
matching napkins to accompany them. On a wooden table, there's nothing nicer than the look of
washed linen placemats to add a soft touch.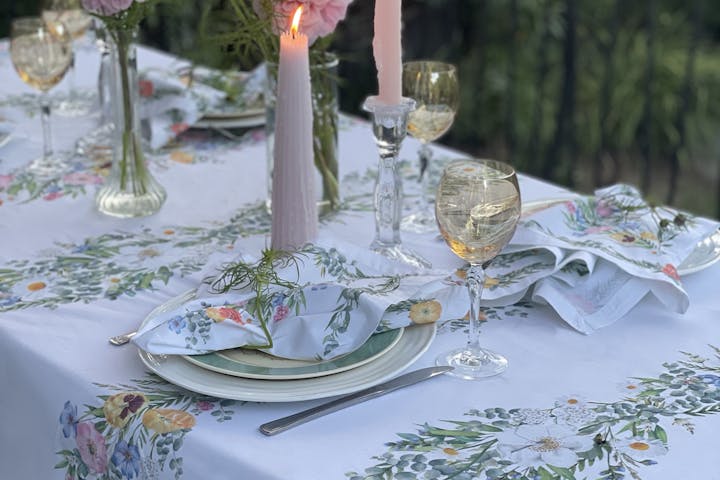 CANDLES

Candles are a must but choosing sizes, colours and styles isn't easy. Depending on what else
you've got on your table you can either choose something chunky, standalone and statement-y
or opt for something more discreet. We like to repurpose coloured tumblers with tealights inside;
an inexpensive and creative way to brighten your table. It is also fun to mix coloured candles
and I am particularly keen on the non-drip wax variety, they really don't drip!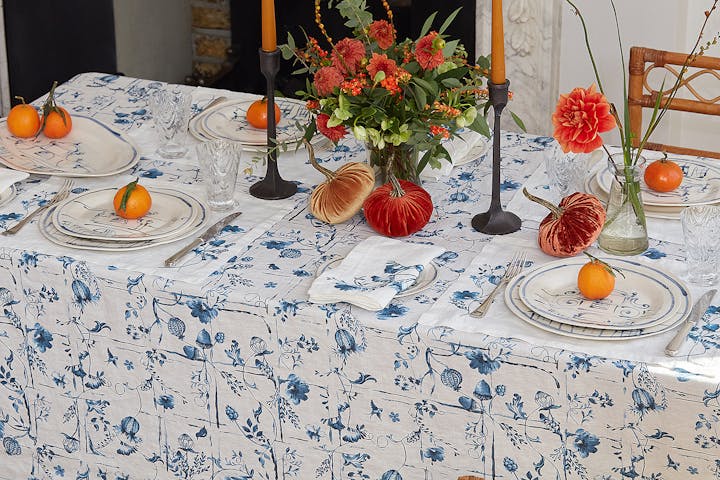 VASES

Your kitchen is almost certainly filled with so many different options for innovative 'vases' but
they might not seem immediately obvious. Our go-to for a relaxed or rustic look is to use old jam
jars for flowers. Other great options include water jugs or ceramic mugs. I have saved a
collection of bath oil bottles, they are perfect for my tables as they vary in size and height. I
always like heights to vary on a table from the glasses to the vases to the bottles.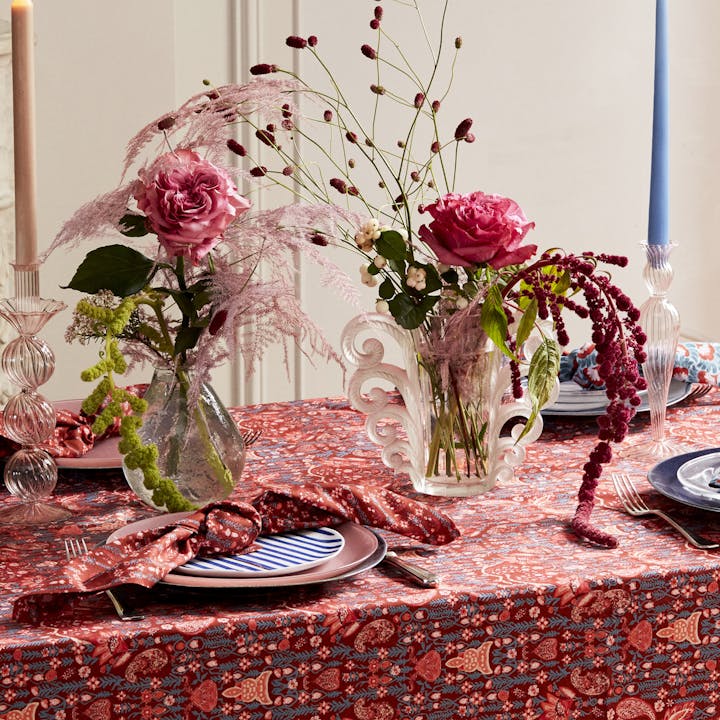 FLOWERS

With so many options (and cost ranges), we suggest following this simple formula if you're not
sure how to get going:
- Choose two different types of flowers, or the same flower in two colours from your local
florist - check they are in season locally!
- Mix and match them in a couple of vases (or more for a large party) and bulk up with
foliage from your garden or nearby hedgerow.
Top tips:
Floral arrangements can be expensive but they don't need to be. Supermarket flowers can be
great value. Find a pretty bunch, separate into smaller vases and add your garden foliage.
Flowers look prettier when they are not too stiffly arranged, let them trail over the edge of the
vase falling down towards the table. Remember they should never be so tall that your guests
cannot chat across the table.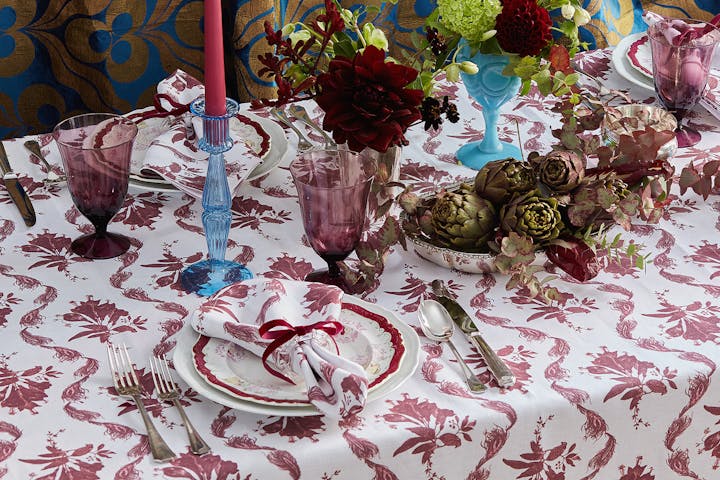 CERAMICS

We love mixing and matching when it comes to choosing which ceramics to pair with our linens.
Make sure the colour palettes are aligned and then there's no such thing as 'clashing' designs
(within reason!). If you want a more simple table, use plain dinner plates with a busy tablecloth,
however, we love pattern on pattern!
FINAL TOUCHES

Bring your table to life with some seasonal final touches. We love adding bowls of nuts or
chocolates. You can also scatter fruit or foliage on the table.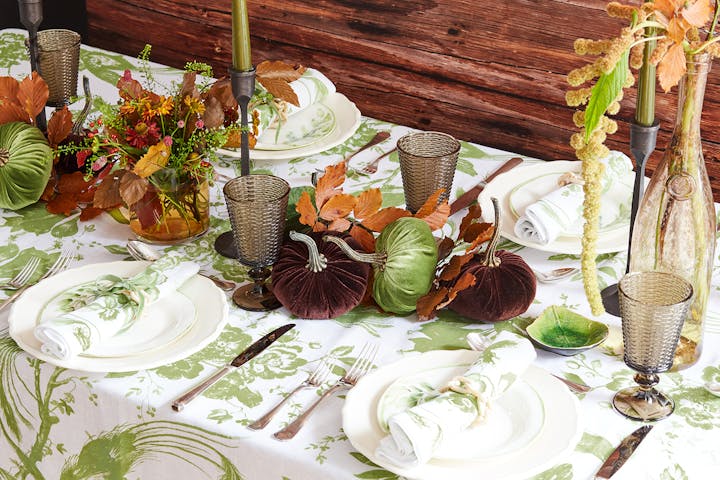 Written by our Team of HOPP Experts.