ARC Events
London
Useful information
Works Abroad
We have experience doing events outside the UK.
Services
Party Planner
Specific Details
Full Service Planning
Wedding
One-on-one Planner
Partial Planning
Transparent
Set Design
Bespoke
British
About the company
ARC Events was founded by Anna Wills, who has worked in all the different sectors of the events industry.
Anna has a track record of designing and executing high-profile luxury celebrations for corporations and private clients alike in world-famous venues.
Her degree in Fine Art married with her meticulous and thorough planning skills and valuable know-how make her a dependable and authentic team player.
ARC Events guarantees a quick response, value for money, transparency and reliability with an inside track on the best deals in the industry, to curate an imaginative celebration, exquisite wedding or engaging and fun experience for a corporate business.
Services include full event management from budgeting, styling, coordination to stationary and transport, from start to finish. Or a 4 week takeover, whereby ARC take up the reins 4 weeks out from the event, to finalise the schedule, manage suppliers and deliver the event.
Style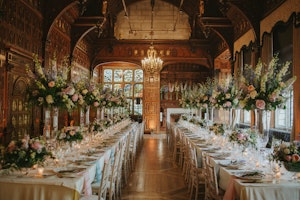 Formal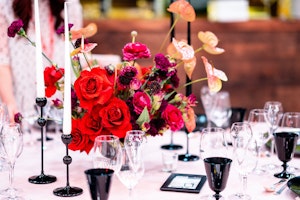 Modern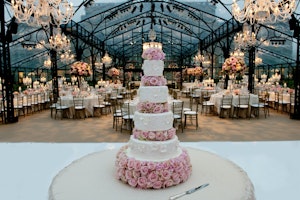 Traditional
Sustainability
ARC promotes sustainability during the planning process through to delivery of the event. ARC partners with suppliers who support and nurture this movement, for example in catering ingredients are locally and ethically sourced where possible, flowers are donated to hospices and charities post event, British sparkling wine producers are encouraged, battery operated lighting and green energy transport are used where possible.
Testimonials
"I worked with Anna on a prestigious dinner for 500 clients at the Maritime Museum. Anna had managed a similar event for one of my colleagues and was highly recommended. Anna immediately understood our requirements and designed the perfect event for our clients. Anna managed a large team on the night and the execution of the event was superb. The feedback was outstanding, which was down to Anna's hard work, commitment and expertise."
EY Global Services
"I hereby confirm that Anna Wills has worked at Kensington Palace for the past three years. Anna has an extensive understanding of the conservation, timings and security implications of working at a unique and historic venue. Despite these challenges she has provided a high standard of service and excellent quality of service. I therefore would not hesitate to recommend Anna to any client hiring Kensington Palace for their event."
Kensington Palace and Kew Palace
"Anna is an absolute pro at delivering high end, elegant events. She is a pleasure to work with, the ultimate professional and it filled me with confidence having her run our events."
Fraser Hart
"We have had the pleasure of working with Anna on a number of large events and would not hesitate to recommend her to organise your event. Our work together has encompassed a book launch for Hillary Clinton, weddings, corporate receptions and dinners. I was most impressed by her ability to deliver one of the most complicated events in the history of Kensington Palace which encompassed a dinner for 600 guests across all rooms of the Grade One listed State Apartments followed by a performance by Duran Duran in the Pavilion in the grounds of the Palace. On top of this, delegate transport, artists trailers, generators and all the other infrastructure required to pull off such an endeavour was coordinated by Anna. While her professionalism and organisational skills are incredible, she is also an absolute joy to work with and brings an incredible energy to the occasion. With all this in mind we would not hesitate in recommending her to plan events of any complexity and scale."
Wise Productions
"Anna is a dream to work with, she is professional and calm in a corporate environment, as well as personable and instinctively warm with private clients. I've always appreciated her grasp of the detail and our events have, in her hands, always been a tremendous success. "
The National Gallery
"As a supplier we work with a mass of planners, caterers, directors and creatives. Few, if any, are as much of a joy to work with and for as Anna. Through a combination of determination, professionalism and endless charm she manages to bring all the moving parts of a stunning party together to make even the most stressful event a pleasure to work on."
Pinstripes and Peonies
"Anna is a pleasure to work with - her organisation is second to none and she is incredibly professional and personable. "
Private Drama
Suppliers you may be interested in...
Useful
Services
Specifics
About
Style
Sustainability
Testimonials
Articles
Contact