Azure Bar Events
London
Useful information
What do prices start from?
£3000.00
Works Abroad
We have experience doing events outside the UK.
Services
Drink Brands
Specific Details
Cocktails
Spirits
Bar Hire
Bartenders
Beer
About the company
THE AZURE EXPERIENCE
Established in the heart of London, where you find some of the worlds finest bars. The Azure team bring you an experience like no other to your event.
Our passion and knowledge, paired with our 5 star service has revolutionised the drinks industry. We provide functional bars stocked with a vast selection for your guests to enjoy. We cater for all occasions, both nationwide and internationally.
We specialise in delivering bespoke drinks to the highest standard. Using only the best possible ingredients, whilst maintaining a level of consistency throughout all our events.
Parallel to this, we like to encourage our guests to learn more about their drinks and how to consume them safely - all whilst looking good doing it.
Top end flair tenders, mixologists and a team of experience bar staff that will not only serve your guests, but put on a visual display.
Get in contact today to see what our team can do to make your vision come true.
Style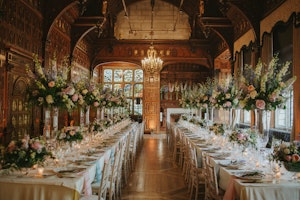 Formal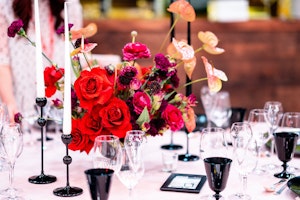 Modern
Additional Information
Do you do offer a tasting?
Do you provide delivery, set up & breakdown?
Do you provide glassware?
Do you provide waiting staff?
Do you have public liability insurance?
When was the company started?
2015
Are you VAT registered?
Sustainability
Azure Bar Events are conscious of our social responsibilities with regards to helping the environment through our working practices. Our objective is to sustain the environment for our future generations. We believe that our corporate responsibility goes beyond proprietary borders and therefore every effort will be made to conserve resources throughout our operations to help secure the long-term sustainability of the events industry.
Azure Bar Events are committed to the following actions:
• To avoid using single use plastic all together and replace with compostable. • Recycle glassware, food and cardboard separately. • Use responsibly sourced ingredients from verified local suppliers. • To minimise our waste and reduce water consumption where possible. • To reduce, reuse and recycle the resources consumed by our business wherever possible. • Reuse ingredients to create our own syrups etc. • Preserving garnishes in house to extend their shelf life. • To Produce infused spirits with any inedible ingredients (zests etc). • To provide all employees with the training and resources required to meet our objectives. • To openly communicate our policies and practices to interested parties.
Testimonials
"I had Azure Bar Events for my Mother's 50th birthday celebration and the guests couldn't stop singing their praises! Not only were the cocktails deliciously refreshing, the staff are so polite, pleasant and accommodating. They always had a smile on their face and provided a stellar service. Working with them on this event was so easy and the communication is excellent. There's so much more I could say but to sum it up, I would recommend Azure Bar Events to friends and family and they're now the only bar I will be working with on future events. I am a very satisfied customer!"
Frida Arthur
"Azure bar Events provided a full bar service for our whole wedding. The staff were incredibly friendly and nothing was too much for them. The cocktails went down a treat and has been a talking point about the wedding. We would recommend Azure Bar Events for their professionalism and helpfulness both on the day and during the planning."
Premika Gurewan
"The Azure team are so easy to work with, professional and highly recommended. They were able to provide me with a bespoke service, design and cocktail menu. Will definitely use again!"
Spread Wisdom UK
Suppliers you may be interested in...
Useful
Services
Specifics
About
Style
Additional
Sustainability
Testimonials
Contact