Barker Evans
Oxford
Useful information
What do prices start from?
£350+ VAT Hourly
What is your day rate?
£5000 + VAT
Services
Photographer
About the company
For the past 20 years we have been sharpening and growing our vision together through the eye of our camera's. We are two best friends who adore working creatively together, continually evolving and one of our strengths is our ability to constantly re-invent and keep current but without being slaves to trends.
It has been a wonderful, fascinating journey … in the beginning our roots were in photojournalism, fashion and advertising until almost by accident we discovered our love of social photography. From Princesses and exotic places to Glastonbury themed events, the festival itself or the pub down the road we love the whole process of meeting new people, and putting our clients at ease. Much of our imagery has been published in main stream magazines, books and in High Street greetings card ranges. We see ourselves as mirror's of the day, capturing emotion, telling stories through our images and creating family heirlooms to be cherished forever.
We know when to step forward and when to be discreet to bring out the absolute best in you and make your celebration fun … We can't wait to meet you and tell your unique story and give you our absolute best! xx
Style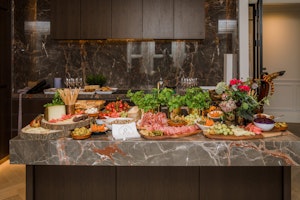 Informal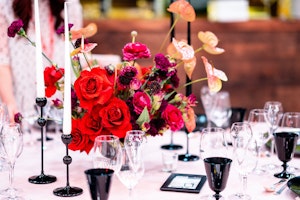 Modern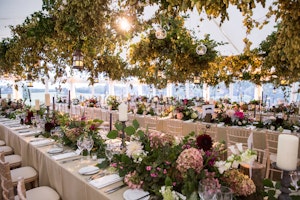 Natural
Additional Information
Are you happy to stay late?
Do you do a site visit to venue?
Do you do bridal preperation shots?
Do you provide albums?
Do you have an assistant photographer?
Do you provide an engagement shoot?
Do you provide an online gallery?
Do you provide digital editing?
Do you provide pre-party/wedding consultation?
Do you provide prints?
Do you have public liability insurance?
When was the company started?
2000
Are you VAT registered?
No
Sustainability
Currently addressing all our print material and album sources for greener products
FAQ's
Fine art editorial - we essentially shoot from the heart instinctively and with empathy but we do love in the moment portraiture and lightly directed romantic pictures within our storytelling. We are both main shooters and our style is very fast moving, no fixed smiles and hanging about. We shoot all in colour with lots of black and white versions, which we love.
Yes, we have been incredibly honoured to photograph both
We particularly love parties and all family shoots in all forms
We do and we also offer advice if you want to print your own and will recommend the best places for you.
We have found so much fun and laughter - over the years - lots of hilarious stories to tell you ...
Testimonials
"Choosing photographers for our special day was one of the hardest decisions we had to make during our wedding planning. We held off for months knowing we hadn't quite found the right team for the job until we randomly met Harley & Susie when they were photographing a friend's event. Initially it was their personalities that had us sold – sweet, genuine and bursting with enthusiasm. Then when we explored their work, we were blown away by their ability to capture all the authentic moments you really cherish and want to keep forever. That's when we knew Harley & Susie were the perfect fit for us and our big day. We were over the moon when we got to sit down and relive our wedding day through their lenses – the moments the captured are priceless and the photos are gorgeous!"
Storm and Ronan Keating
""Harley and Susie rock. They simultaneously captured the beauty of our day and elevated the images using their own unique eye. I adore the pictures and will treasure them for ever"."
Hugo Taylor (Hugo Taylor and Millie Mackintosh)
"There is …" nothing more difficult than to feel comfortable under the scrutiny of a camera lens. This is in fact one of the many talents Susie Barker and Harley Evans share: to put anyone at ease with their kindness and intelligence but their most impressive gift is by far their capacity to bring out the essence of the person they are portraying. Not only because their work is impeccable and the beauty of light, surroundings and movement is compelling, but also because through their eyes one can witness – and this is a powerful experience – as if the splendour of that person's soul had been unveiled just for them and only during the split second the picture was taken.""
Ingrid Betancourt - Former presidential candidate/ author
"I could not recommend Harley and Susie more highly: their photographs are unquestionably the best I have ever seen, they are a joy to spend time with, putting everyone at ease, however camera shy, and are faultless in their delivery. Exceptional in every way.""
Lady Tania Rotherwick
"When I said to Susie that we were rather an un-photogenic couple (lots of eyes closed and overly expressive faces), she said 'Don't worry darling, we do fashion. You'll look fabulous in our photos' and she wasn't lying. From the moment she and Harley bounced into our rehearsal, buzzing with ideas, we knew we were in safe hands. And we were. I didn't think it was possible but they made our wedding look even more perfect, even more joyous and even more beautiful than it already was. They seemed to catch all the special moments with grace, elegance and, most importantly, that element of fun. I find myself going through them over and over reliving the day again and again. The only problem is choosing which ones to frame. Thank you"
Teresa Fitzherbert
Suppliers you may be interested in...
Useful
Services
About
Style
Additional
Sustainability
FAQs
Testimonials
Contact