Bounder & Cad - Musical Comedy
London
Useful information
Works Abroad
We have experience doing events outside the UK.
Services
Entertainment
Music
Specific Details
Comedy
Actors
About the company
'Brilliant... my guests cried with laughter... Bounder & Cad are fast becoming a must-have at any UHNW or society event' - Spear's Magazine
'Big stars in the making- catch them while you can' - Rachel Johnson
'The highlight of the evening' - 10 Downing Street
Bounder & Cad (Adam Drew and Guy Hayward) write and perform unique and hilarious songs.
Classically trained in Cambridge choirs, this erudite and mischievous duo will ravish you with their beautiful vocals, and delight you with their wickedly witty words.
Backed by jazz piano (or jazz trio of piano, bass and drums), they are guaranteed to add an unforgettable touch of old-school virtuosity and charm to any event.
They can also offer bespoke songs and bespoke jokes, written specially for special occasions.
Previous performances have included yachts off Portofino, palazzi in Florence, beaches in Barbados, and on top of a mountain in Courchevel- so they are certainly happy to travel!
Style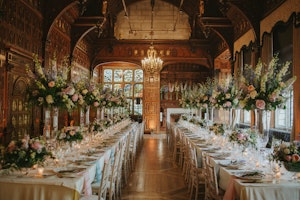 Formal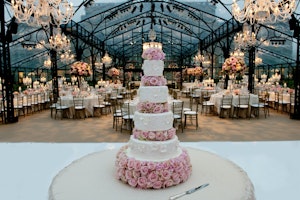 Traditional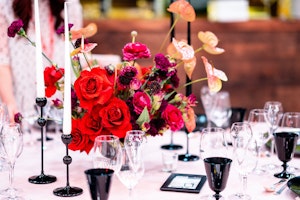 Modern
Additional Information
Are you DBS checked?
Do you have public liability insurance?
When was the company started?
2012
Are you VAT registered?
No
Sustainability
We're paperless- our musicians all use iPads rather than printed music, which saves a lot of waste.
We use rail travel / public transport as much as possible, and share car journeys.
FAQ's
Playing the 10 Downing Street Christmas party was pretty memorable- especially to get the Prime Minister dancing, and then have his staff insist we sing the cheeky song we'd written about him...
The 'posh Ant & Dec' (not our words...).
Commission us to write a bespoke song for your party. These always make quite an impression- 'tears of laughter and joy', as one client put it.
A fair few... but with NDAs ;-)
Testimonials
"'I'm not one who likes paying bills but honestly this was the only one I have ever smiled whilst paying. Such a special night. You did everything and more I could have wanted, and you totally knocked it out of the park.'"
Andrew Harrison, Carphone Warehouse CEO
"'B&C's bespoke song for my wife's 50th at Highclere Castle made her laugh and cry at the same time... I cannot recommend them highly enough. My advice: book them.'"
Tim H, CEO
"'Thank you SO much! You were the stars of the party! Everyone found you hilarious and so witty, as all the thank you texts and emails I've received have mentioned. You really were money well spent, as after memories have faded about what the canapés tasted like, or what we ate for pudding, you will be remembered for many years to come.'"
Tania A, client
"'Performers at our galas have included Edward Fox, Robert Bathurst and Alexander Armstrong... the need to 'get it right' for both the fundraising and 600 audience is of the utmost importance… Getting it right was exactly what Bounder & Cad did!'"
Jane Altenhoven, Friends of Sussex Hospices
"'Effortlessly got everyone dancing in the State Dining Room... their (officially vetoed!) 'Me And My Shadow' parody received a raucous reception... they were the highlight of the evening.'"
Rose Wiseman, 10 Downing Street
"'Flanders & Swann, Kit & the Widow... Every generation needs a classy, charming, original, fresh-faced, stylish and witty musical double-act. Behold the next: Bounder & Cad.'"
Gyles Brandreth
"'Elegant, swellegant, topical, naughty, sophisticated... and supremely entertaining.'"
Loyd Grossman
"'Trust me: they are big stars in the making… catch them if you can… five stars and two thumbs up.'"
Rachel Johnson
Suppliers you may be interested in...
Useful
Services
Specifics
About
Style
Additional
Sustainability
FAQs
Testimonials
Articles
Contact