Creche The Party
Bedfordshire
Useful information
What do prices start from?
£2500
Works Abroad
We have experience doing events outside the UK.
Services
Entertainment
Furniture
Specific Details
Kids
Chill-out Furniture
About the company
Are you planning an event and you don't want little ones to crash it? Let us crèche it instead! If you want your mini VIPs to enjoy the big day as much as you will then Creche The Party is exactly what you need. We know that you're going to have a good time, but our dedicated, reliable and professional staff members are fully prepared with a pop-up play and activity crèche to give your little guests a day to remember too. We can creche any party; weddings, private events, corporate events and special functions, and we offer a wide variety of entertainment options that your little guests will love. Not only can you relax and enjoy your day, but they'll enjoy theirs too. Your mini VIPs will be glad we crèched the party!
Style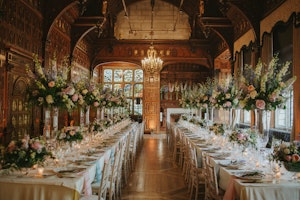 Formal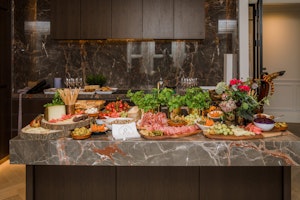 Informal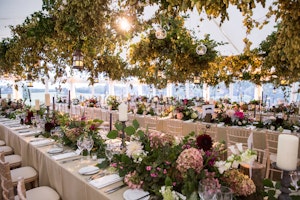 Natural
Additional Information
Do you provide delivery and collection?
Do you provide set-up and breakdown?
Do you offer a styling service?
When was the company started?
2019
Are you VAT registered?
FAQ's
YES! Although we are London based we can travel anywhere to creche your party. Our service is flexible and bespoke to your event's unique requirements.
All ages! we are an entertainment area for any child from baby to pre-teen, however intimate care, such as nappy changing and bottle feeding, is to be the responsibility or the parent unless discussed otherwise
All staff members have a full and up to date DBS check which can be available upon request. There will also be at least one member of staff who has a Paediatric First Aid certificate, and all members of Creche The Party that are providing care for the children will have an extensive background in childcare and other qualifications within this field.
The ratio guidelines for childcare are as follows: 0 - 2 years - one adult to three children 2 - 3 years - one adult to four children 4 - 8 years - one adult to six children 9 - 12 years - one adult to eight children 13 - 18 years - one adult to ten children We will adhere to these guidelines, so the number of childcare professionals will depend on the children present. In addition to childcare staff, we will also have additional staff members who will be assisting us, the number of which will again depend on the size of the event.
Suppliers you may be interested in...
Useful
Services
Specifics
About
Style
Additional
FAQs
Articles
Contact