Crown Videos
London
Useful information
What do prices start from?
Basic Filming/Editing (4 hours work) = £350. Basic Wedding Package starts at £1750.
What is your day rate?
Half Day - Filming/Editing (4 hours work) = £350. Full Day - Filming/Editing (8 hours) = £600
Works Abroad
We have experience doing events outside the UK.
Services
Videographer
Specific Details
Cinematic
Drone
Montage
Documentary
About the company
Hello this is Jack Howard founder of Crown Videos. I am a Filmmaker, Director & Video Editor.
I've spent nearly 10 years honing my craft and striving to make films that raise the bar for event, wedding and business film making. That's why we only take on a limited number of clients per year, far less than the average video production company.
I specialise in understanding your USP and creating vibrant, eye catching visual content to spread your message. We have mastered the art of capturing your story with just the right balance of technique, instinct, blended with some with drama (the good kind).
Investing in a good video can save you a lot of money and disappointment. We aim to help you avoid that pitfall.
Style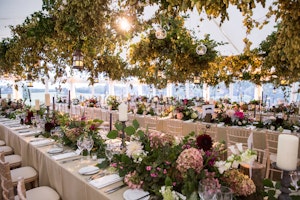 Natural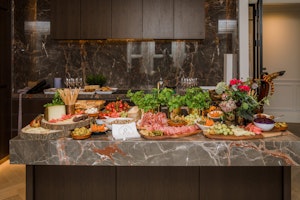 Informal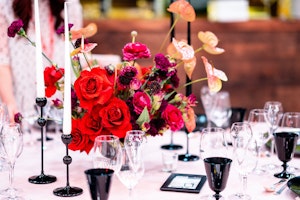 Modern
Additional Information
Are you happy to stay late?
Do you do a site visit to venue?
Do you do bridal preperation shots?
Do you have an assistant photographer?
Do you provide a highlights video?
Do you provide an engagement shoot?
Do you provide digital editing?
Do you provide pre-party/wedding consultation?
Do you provide an online gallery?
Do you have public liability insurance?
When was the company started?
2011
Are you VAT registered?
No
FAQ's
Of course! I am based in Leytonstone East London, where we hold our consultation and scheduling meetings. We do however understand that not everyone can travel to us so we also offer Skype/Face time or telephone calls to discuss your plans, timings and any other info we can help with.
When you book us, you are required to pay a £350 booking deposit. Final balance to be paid on delivery of completed video.
We work on a first come, first serve basis, once the deposit is paid your date is firmly secured. Due to high demand sadly we cannot hold dates for you without booking deposit.
We do. In case of higher force of nature, if either of us cannot make it for some reason, we have additional cinematographers that have worked with us in the past and are fully up to speed with our preferred shooting style. We edit all our work in house.
We deliver all of your films via a private online website that is secured via a dedicated password. Also we have a 2nd option to send footage and project files on USB or hard drive, but this will come at an additional cost.
For weddings, birthdays, features and documentary films can be delivered within 7 or 30 days. For business, event, sport and corporate events can be turned around in 24 hours depending on the cost. Delivery dates can change depending on low / high season so it can be with you much sooner. However if you have a specific deadline to meet please let us know in advanced and we can arrange this for you.
On the 25 JUNE 2016 I had the pleasure of filming Alexandra Knatchbull and Thomas Hooper. Where The Queen and other members of the Royal Family attended the 'society wedding of the year', Prince of Wales gave away heiress Alexandra Knatchbull, the daughter of his close friends Lord and Lady Brabourne. Miss Knatchbull, 33, a forensic accountant and theology graduate of Regent's Park College Oxford, is the great-granddaughter of the late Lord Mountbatten and the goddaughter of the late Dianna, Princess of Wales. And this is what I made: Password 'crownweddings' https://vimeo.com/195795695
Testimonials
"Jack and his team have been working with our company for nearly 5 years. He covers nearly all of our big jobs from private parties, weddings and corporate events. His videos are a great way to showcase our work and win new business. Crown Videos is a great team and very easy to work with, I would highly recommend them."
Darren Haskell-Thomas - Founder Marble LDN
"Delivers exceptional work on such short deadlines. Jack is incredible attentive to detail and can adapt his filming and editing to fit within any project we give him."
Matt Mason - Founder of Chocolate LTD
"We love working with Jack at Crown Videos. He's a great listener and instantly gets what we want from our meetings. He has produced some great videos for us which always go down a storm on social media."
Eric Partaker - Co-Founder & Brand Evangelist at Chilango
Suppliers you may be interested in...
Useful
Services
Specifics
About
Style
Additional
FAQs
Testimonials
Contact