David Wheeler Photography
Christchurch
Useful information
What do prices start from?
Day rate wedding packages from £4,000
Works Abroad
We have experience doing events outside the UK.
Services
Photographer
Specific Details
Fashion
Portraits
Reportage
About the company
I aim to make photographs that not only allow you to see 'that moment', but transport you back to how you felt. Through a careful observation and great attention to detail, I look to capture a series of images that balance the curated with the raw, telling an authentic and emotive story of your celebrations.
I have a natural approach that allows your event to flow with as much or as little intervention as you desire. My approach is very much tailored to your requirements and plans, making your collection of photographs unique to you.
Style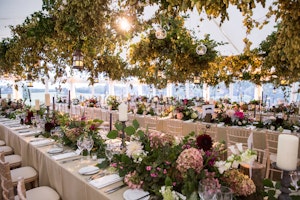 Natural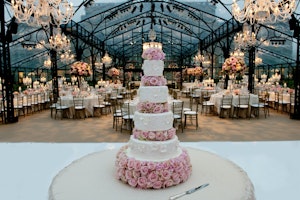 Traditional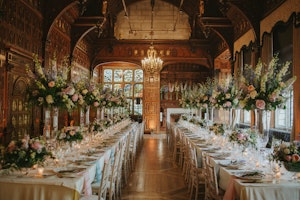 Formal
Additional Information
Do you do bridal preperation shots?
Do you provide an online gallery?
Do you provide digital editing?
Do you provide pre-party/wedding consultation?
Do you provide prints?
Do you provide an engagement shoot?
Do you provide albums?
Do you have an assistant photographer?
Do you do a site visit to venue?
Are you happy to stay late?
Do you have public liability insurance?
When was the company started?
2000
Are you VAT registered?
No
FAQ's
This can be the most confusing part of choosing a photographer; terms such as "documentary", "story-teller", "reportage", "traditional" and "contemporary" are frequently used to describe a photographer's style. I honestly couldn't say which category my work falls within, and I believe it has elements of all of the above. Really, these terms can mean different things to different people, but my aim for each and every event is to create a collection of images that are truly personalised to you and your story.
For me, the magic is created there and then, within the camera, rather than excessive editing after the event. I do spend time carefully and subtly refining elementss that complement the final image, but ultimately, you want to recognise yourself and your day in your photos.
For the most part, you want your guests to barely know I'm there on the day, and I work to blend in in order to capture the finest candid images. But, there will also be times when I'm working directly with your guests for the group shots. Here, I always aim to do something a little bit different and a little bit fun for guests, to enhance everyone's experience on the day and capture a group image you'll treasure.
You will get your images back within 4-6 weeks.
This is for us to plan between us ahead of the day, and depends on your requirements. I am always aware of taking you away from your party, though, so I will use the time you can give efficiently.
Testimonials
"Having David as our wedding photographer was one of the best decisions we made when planning our wedding. From the moment we met David at our engagement shoot he immediately put us at ease and relaxed in front of the camera. What struck us was his obvious passion and commitment not just to get the perfect shot but to get to know more about us and capture our personalities. On the day, he was the consummate professional dealing with everyone in such a friendly, polite manner. He kept it organised without being overbearing, was fantastic with our young flower girls and page boy and was wonderfully charming with all our guests who all commented what a delight he was. His approach was discreet but every now and then you would see him in corner of the eye working the full venue when he spots the perfect candid photo opportunity. His photos create such powerful imagery and ensures that our wedding day will live long in our memories and we can continue to fondly reminisce. It's been a pleasure getting to know David and we cannot speak highly enough of him. We wish to do it all over again just to give us the opportunity of working with him."
Zachary & Victoria
"We couldn't recommend David highly enough. His photos of our wedding captured the day perfectly and bring back extra special memories in a way we believe no other photographer could! David is an extremely talented photographer. His work has a unique, iconic style which will literally leave you being unable to stop looking at your pictures. His consideration of lighting and proportions in each of the photos he takes sets him high above others in his field. He's magic! On a personal level, David makes what could be an awkward experience genuinely fun and puts you at ease. On the day itself, he blends into the crowd; his equipment does not interfere or take over with the running of your event which was potentially our biggest fear. Thank you David. "
Kate & Jack
"We both think that having David as our photographer was simply one of the best decisions we made about our whole wedding day. David was recommended to me by two people, no word of a lie the instant we got engaged his name was suggested by people who didn't know each other at all nor had they been to any of the same weddings! In itself that should portray how great he is and what a wonderful lasting impression he leaves. David is a talented genius, our photos are nothing short of magical. We got married in December on what was maybe the most drab and wet day of the whole year. We were very limited in having photos outside but none of that effected what David was able to achieve. Our photos look sparkly and pretty and in no way did the weather dampen the lasting memories we have as a result of David's hard work. Overlooking how creative and accomplished David is, he was an absolute pleasure to be around! We (well most Me) were worried that our photos would look stiff or cheesy as my husband doesn't always feel comfortable having his photo taken. I needn't have been concerned as David put everyone at ease and was charming and lovely all day long. He created a happy excited positive energy and a lot of our guests actually mentioned to us how fantastic they also thought he was, that was before they had even seen a single photo he produced and simply based on his personality and way with people. Having seen our photos people are actually in awe of the magnificent collection we have, there are not enough good things I can say about David and We would recommend him to anyone and everyone getting married. He captured the mood on the day, the atmosphere and a lot of nice little moments we had missed or had passed us by too quickly, we are so extremely grateful. Thank you David, we really can't express how incredible we think you are as well as the photos you have produced for us!"
Kelly & Tom
Suppliers you may be interested in...
Useful
Services
Specifics
About
Style
Additional
FAQs
Testimonials
Contact