Dos Tiempos
Haslemere
Useful information
What do prices start from?
£1200
Works Abroad
We have experience doing events outside the UK.
Services
Music
Specific Details
DJ
Band
About the company
Dos Tiempos are a DJ/Drum Duo hailing from London but performing internationally. The Duo is made up of CJ and Ali, two of London's finest performers. Their sets are high energy, merging the sound of Ali's never ending, multi-genre record collection and the talent and explosive energy of CJ's drumming. Both performers ooze not only talent, but are fun, lively, professional and will guarantee your dance floor is full all night.
Style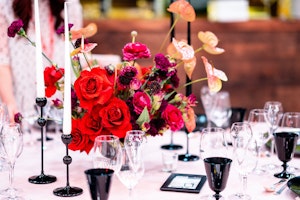 Modern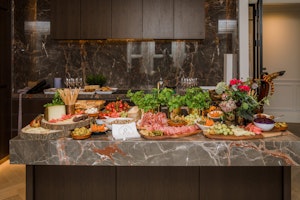 Informal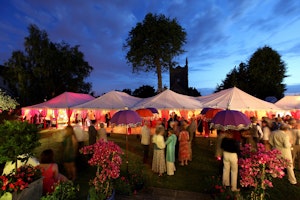 Bohemian
Additional Information
Do you offer an entertainment manager?
Do you do bespoke song requests?
Do you have an in-house PA system?
Do you have in-house lighting?
Do you provide artist management?
Do you have public liability insurance?
When was the company started?
2017
Are you VAT registered?
No
Testimonials
"Bringing the coolest vibe to the party was Dos Tiempos. Unpretentious and incredibly talented. We loved these guys and just wish we could have them playing in our garden every evening!"
Liz Hughes
"The guys were amazing. They had the dancefloor full all night. Everyone loved them."
Pippa Hitchman, Cowdray Polo Events
"Dos Tiempos were phenomenal, unique and put on the best night of live music I can remember being at! The blend of tracks being mixed to such a high standard from Ali creates an element of familiarity for the audience through dance, house and chart classics and gets them moving to those beats (tracks come on that you've not heard for years but instantly take you down memory lane and you know the words without fail), the drumming then takes it up a level and people just can't help but dance as the duos enthusiasm pours out from behind the decks and drum kit. They are also great guys, very humble and accommodating and you can tell they simply love what they do. After seeing them live their Soundcloud mixes are now firm favorites on my playlists at home or out and about. You won't be disappointed with these guys, the worst part of the night is when their set finishes, but then you get to realise you've just danced for 2 hours straight and witnessed something truly exceptional."
Stuart Kinghorn
"DT are amazing. I defy anyone not to love them. I booked them for my birthday - a kitchen disco! No one left the dance floor all night and I can't wait to hear them again! "
Caroline Dillon
"Dos Tiempos have such infectious energy that will ensure everyone is dancing all night! Love love love these guys! "
Georgia Deer
"Dos Tiempos played at my son's 18th Birthday and kept everyone on the dance floor all night. Brilliant entertainment and charming people! "
Doulla Croft
Suppliers you may be interested in...
Useful
Services
Specifics
About
Style
Additional
Testimonials
Contact