Fretz Productions
London
Useful information
Works Abroad
We have experience doing events outside the UK.
Services
Sound & Lighting
About the company
Fretz Productions is a team of industry professionals who typically provide Lighting, Sound and Video services and rentals to high end nightclubs, international music tours, festivals and sporting events. They pride themselves on drawing from their knowledge and experience, to make these services available for retail customers.
With members of the team having previously worked on events such as Boomtown Festival, Cirque Du Soleil at The Royal Albert Hall, a catwalk show for a well known British Fashion Label, an international tour of a prominent young female artist (They had to sign NDAs for those two), and finally, a wedding featured in Vogue Magazine, your event is in safe hands.
With impeccable attention to detail, experience and onsite support, you can trust them to always deliver above and beyond. On time, every time.
Style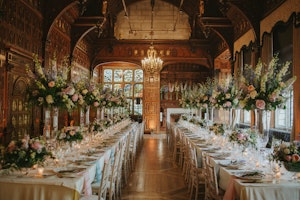 Formal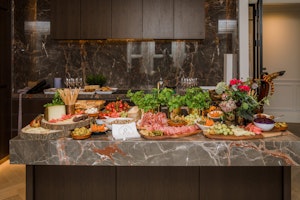 Informal
Sustainability
Sustainability is important to us and we are only too aware of the impact we have on the environment. Which is why we try to do our part through using gas generators over diesel to reduce emissions. We are always looking for the best way to substitute our incandescent lighting fixtures for LEDs in order to use less electricity and we always advise our clients who wish to use our confetti shots to opt for recyclable paper over non recyclable plastic.
FAQ's
Always plan well in advance. No one likes rushing. When things are rushed, details get missed and no one wants that. Take it easy, take your time, it doesn't have to be stressful.
The prevention is better than the cure.
1. Health & Safety: Yes, it is a lot of tedious paperwork but the safety of attendees and staff always comes first, but don't worry, we handle all of that. 2. Meeting the client's brief: You can have some of the best equipment and knowledgeable staff available but that's no good if you don't fulfil your client's wishes. 3. Detail: Our people are fanatical about detail and take the utmost pride in their work. From the large details, such as making sure our vans are always clean and tidy, to medium ones such as making sure any cabling is perfectly organised, neat and presentable, to small details like making sure all the connectors on our cables are from the best manufacturers. Regardless of if it's on show or behind the scenes, that standard of attention to detail never drops.
Of course. We keep equipment on our shelves that is nice, simple, plug and play stuff. Suitable for house parties, small discos and alike. For added peace of mind we'll make sure one of our people delivers it, sets it up and answers any questions you have.
We certainly can. We have a wide variety of Special Effects equipment too. We can provide the following: Smoke Machines, Hazers, Low Fog Machines, Confetti Cannons, Spark Machines, Co2 Jets, Co2 Guns and Fire Jets.
Yes, Yes and Yes. This is one of the points that we pride ourselves most on. We take the equipment, staff and knowledge, typically used on high end shows and make it available to retail customers.
No worries at all. We're always here to help and make you feel at ease.
Putting events on is all about being adaptive to the needs of the customer & Fretz Productions has does exactly that, expanding to provide professional Live Streaming and Broadcast services to both business and retail clients. So, if you're a DJ looking to have top level Live Stream or a soon to be married couple who wants to share their special day with friends and family, then Fretz Productions are your one stop shop for all your technical needs. What sets Fretz Productions apart is that most Audio Visual providers start small doing discos, weddings and parties and then grow. Whereas Fretz Productions started out exclusively providing for large scale concerts, festivals and Corporate events and then made these services available to retail customers. meaning that everything from the equipment to the staff is some of the best available to retail customers, that you're not likely to find elsewhere.
Testimonials
"True professionals with great attention to detail in every aspect of their operation, from my initial inquiry to the triumph of the evening itself."
Simon Margaroli, The Ardington Hotel
"Fretz Productions was nothing short of exceptional in our experience. They not only transformed our entire restaurant, but the attention to detail they employed was exceptional and most importantly, all the staff are very easy to work with. All in all, a very painless experience and we look forward to working with them in the future. "
Giacomo Skeate, Tresca Restaurant and Bar
Suppliers you may be interested in...
Useful
Services
About
Style
Sustainability
FAQs
Testimonials
Contact