Ian Kiffin Photography
London
Useful information
What do prices start from?
£1250
What is your day rate?
Day rate is £850 & hourly rate is £150
Services
Photographer
Specific Details
Male
Reportage
Fashion
Portraits
About the company
As a photographer I have fulfilled photography needs across a range of fields and as an accredited member of The Association of Photographers (AOP) I have a keen eye for detail.
I am an event, portrait and travel photography specialist with extensive work in these areas home and abroad. I believe my experience in these genres of photography help create a strong series of images for any event be it big or small.
I love to tell a story and my reportage style of photography will give any event that unique look and feel. I have worked with and have been commissioned by renowned global brands such as Shell, Givenchy, Marks & Spencer and Samsung to name a few.
I hope you enjoy looking through my work and feel that it is right for you.
Ian Kiffin
Style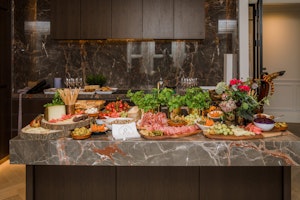 Informal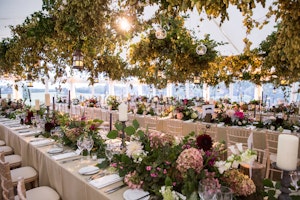 Natural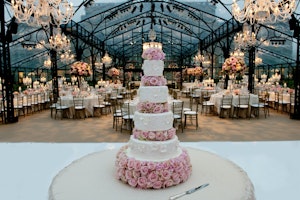 Traditional
Additional Information
Are you happy to stay late?
Do you do a site visit to venue?
Do you do bridal preperation shots?
Do you provide an online gallery?
Do you provide an engagement shoot?
Do you provide digital editing?
Do you provide pre-party/wedding consultation?
Do you provide prints?
Do you have public liability insurance?
When was the company started?
2015
Are you VAT registered?
No
FAQ's
Apart from my own wedding (my wife would kill me if I said otherwise) I would have to say a wedding captured in Tuscany. This particular wedding satisfied everything I love about photography and the areas I cover. Travelling to a stunning region of Italy I'd never been to before and capturing a renovated Tuscan estate, dating back to 13th century steeped in history and character. Busking in the summer sun energised me a great deal and helped cope with a long day shooting. Being amongst great people who made the task of capturing such a special occasion a breeze. Eating sumptuous local food (the brides father is a renowned chef). Although it was a long day, working in such an environment made it all worth it. Travelling to Tuscany with my wife made the experience even better.
Effortless. Understated. Forward thinking.
At the moment, Corn Flakes.
Being me. People seem to like it. Professional with a relaxed demeanour.
Testimonials
"On behalf of myself and Phil, we wanted to say a huge thank you for capturing an array of incredible moments from our wedding in Ibiza. To see aspects of our wedding through your eyes and vision really helped bring our entire day to life, and enabled us to feel part of moments that we missed in person. The details, the colours, the setting, the energy and the smiles photographed were just perfect. We can take a journey through our wedding snaps and live through (again and again) what was the best day of our lives to date. In particular, I want to say how much of a pleasure it was to have you as our photographer – always so friendly, warm, kind, trustworthy and most of all professional. We will be sure to recommend your services to any of our loved ones looking for a photographer – you were truly fantastic, so thank you. We hope to be in touch soon for more opportunities to have you capture new memories with us."
Shalina & Phillipe
"The whole process went smoothly with Ian, from start to finish. He's really easy to work with and did a fantastic job. On the wedding day we genuinely didn't notice he was there, but the end result was brilliant and to the brief we provided - capturing all the special moments of our big day."
Keely & Matt
"Having Ian as our photographer for our wedding was one of the best decisions we made. Entirely professional from the outset, but with a very personal-able approach, Ian listened to what we wanted from our wedding photos, and he was able to take that and add some extra special shots through his clear expertise and knowledge. The detail Ian added made our wedding photos our memento from our day that we will always cherish and we would highly recommend using Ian's services"
Rosie & Liam
"We couldn't have been happier with our wedding photos; Ian captured the mood and emotion beautifully. I think this was down to his friendly nature and how personable he is; He really felt like a guest so everyone's guard was down and he got some really great moments. He had to contend with quote a rowdy bunch, but he always had a smile on his face and had a good rapport with everyone. Ian was very attentive and helpful before and during the day, so we felt like we were in safe hands and didn't have to worry about the photos. We received the pictures quickly and I was very happy with the edit ( I am sure there were a few corkers of a slightly 'tipsy' bride he ignored thank god)We loved having Ian as part of our day and he really contributed to it being as fun as it was, so THANK YOU!"
Rosie & David
"We thank Ian so much for capturing so many wonderful moments on the most incredible day of our lives. Our favourite ones are in the church, he literally made it look like Westminster Cathedral! We're so truly grateful for Ian being our photographer, researching the venue beforehand and the follow up afterwards. The family are over the moon with the results. We thank him so, so much!"
Amber & Alex
"It was a complete pleasure having Ian with us on our special day. Ian managed to capture the most magical moments that normally you would blink and miss. Ian has a fantastic mix of true professionalism and friendly personality."
Abigail & Tom
"Not only was Ian incredibly accommodating with our timeline, the range and finish of the shots he captured were fantastic - everyone was delighted! A great guy and a pleasure to work with. We look forward to bringing him back for another one of our events."
Olivia McQueen - Global Marketing Analyst - Shell
"I have worked with Ian on both creative agency and corporate shoots. Every shot he has taken has been stylish and professional as he has a fantastic ability to make people the other side of the camera feel totally at ease. Ian also provides a high quality and quick turnaround!"
Eugene Nouril - Marketing Director - Marketing Enablement - JLL
"Ian Kiffin was commissioned to capture the world reveal of our new concept store and European Flagship in Brussels. A perfectionist, he went over and above to visually document our story. He independently satisfied the brief to a high standard and was incredibly reliable. Ian is hugely talented, his images are used repeatedly and are littered throughout Marks and Spencer HQ. We look forward to working with him again in the future and would recommend him with confidence."
Nicole Joseph - Head of Visual Merchandising - Marks & Spencer, Europe
"We chose to work with Ian on an exclusive event at the Ivy Club because we were really impressed with the quality of his portfolio. On the day we were delighted with the level of service he provided, he was well received by all the guests and our celebrity ambassador. We would highly recommend him to anyone and we can't wait to work with him again"
Isabella Rigby - Cancer Research UK
"As the International Market Director - UK for Canadian retailer Kit and Ace, I was tasked with establishing the brand within the UK market. Part of doing this was documenting the 'This Is Real Talk' in the field or at events, supper clubs, launch parties, shop interiors or curating content for the online magazine called The Brief. Ian was always at the top of my list to call in for capturing Kit and Ace. Ian has a great eye for capturing the essence of the brief provided to him. He worked with no ego and I could always trust him to work autonomously or with a member of my Brand and Market team. More importantly - Ian has a warmth and flexibility he brings to his shoots. His demeanour led him to become adored not only by my team but many of our guests. He has an assuming yet articulate way of capturing exactly what I wanted and needed. Ian's work for the "This Time Is Precious" holiday campaign with Scarlett Bowman yielded the highest engagement of any story on The Brief. I believe this to be in part of his ability to capture the essence of an individual which sparks curiosity for a closer look. The work Ian shot Kit and Ace has proven to be the most popular of all albums for Kit and Ace on Facebook. A consummate professional from beginning to end, I look forward to collaborating with Ian again!"
Sima Kumar - International Market Director - Kit and Ace
"Ian is an absolute professional and fantastic to work with. His images capture truly natural and beautiful moments but guests wouldn't know he was there!"
Lisa Simpson - Co-Founder Easol and Event Organiser for Helen Mcardle MBE
"I've worked with Ian quite a few times now and I'm always impressed with the stunning quality of the images he takes. He's professional, fully takes the brief on board and knows how to make everyone feel comfortable in front of the camera. Not only that, he's probably the nicest guy in the business! I highly recommend him."
Nick Himowicz - Executive Coach
"We contracted Ian to document the Samsung exhibition at RBTE. He was very professional and amenable on site to our requests and the pictures speak for themselves!"
Sam Pepper - Stagestruck Ltd
Suppliers you may be interested in...
Useful
Services
Specifics
About
Style
Additional
FAQs
Testimonials
Contact