iPop - International Party Band
London
Useful information
What do prices start from?
£3000 + VAT
Works Abroad
We have experience doing events outside the UK.
Services
Music
Specific Details
Band
About the company
iPop are an international party band, formed in 2010 by husband and wife team Suzie & Ryan Aston.
Both Suzie & Ryan have extensive backgrounds in the music industry, and decided to use their invaluable knowledge to create a premier party band!
In their decade as a band they have performed at over 1000 top events across the globe for major clients including Google, Coca Cola, IBM, Mars, Mercedes, Maserati and many more!
The band is made up of vivacious vocalists and elite musicians. They are renowned all over the world for their high energy, fun, vibrant performances. Guaranteed to get guests on the dance floor and to create an amazing party atmosphere!
Choose from a 5 piece line up right up to a 16 piece Showband. You can even add their dancers!
If your event deserves spectacular live entertainment get in touch!
Style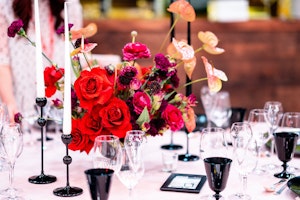 Modern
Additional Information
Do you do bespoke song requests?
Do you have an in-house PA system?
Do you have in-house lighting?
Do you provide an onsite sound technician?
Do you provide artist management?
Do you have public liability insurance?
When was the company started?
2010
Are you VAT registered?
FAQ's
In our decade a band we have been lucky enough to perform all over the world at over 1000 luxury weddings and events. Unforgettable parties in Lebanon, Dubai, Jordan, Mumbai, Italy, France - even as far as South Korea, Indonesia and Bali! It is very difficult to pick out a favourite... but check out some of our videos to see a few of our top picks.
Music is the key ingredient to any great party!! Be sure to put entertainment at the top of your priority list when planning an event. The atmosphere an established, professional live band can create can not be beaten! That atmosphere and the memories of dancing the night away is something your guests will remember forever.
We have been rocking top events for over 10 years. Our experience is invaluable, we are experts at what we do. When you book iPop you are in safe hands, and the only thing left to worry about is your sore feet at the end of the night!!!
Testimonials
"They ended a fantastic night in style. Every tune they played had the dance floor bouncing. Highly recommended for any party. Top Band! "
Steven Gerrard - Former LFC & England Captain
"I would like to say. A big thank you to all of iPop for delivering yet another incredible performance at The Royal Variety After Show Party. The dancefloor was once again packed! So thank you!! Your sincerely Giles "
Giles Chairman of Royal Variety
"I've worked with IPop on 2 events and both times they have been brilliant! Previously I had always struggled to find great party bands - some can be quite flat or too similar to the rest. IPop are totally different - they have fantastic energy, and always deliver a unique and unforgettable experience. I've also found both times I've worked with them that they're happy to be flexible and adjust set lists to suit the tastes of the crowd or theme of the event, which for me is a real bonus to help keep guests happy. Their stage presence is great, not just the costumes, dancing and performance, but also how well they work together. They have great chemistry which is infectious and really helps to get the party going! The renditions of songs are spot on too - always upbeat and full of energy. I would absolutely recommend them!"
Katie John - Corporate Event Planner
Suppliers you may be interested in...
Useful
Services
Specifics
About
Style
Additional
FAQs
Testimonials
Contact