Jacqueline Bissett Live Fashion Portrait Artist
London
Useful information
What do prices start from?
£1000- £2000
Works Abroad
We have experience doing events outside the UK.
Services
Entertainment
Stationery
Specific Details
Live Illustrator
Roaming Performers
Artists
Illustrator
Artist
About the company
I draw guest portraits at live events, from corporate to private parties. Working either by hand in painterly black ink or digitally on my iPad Pro, each take between 7 and 15 minutes to complete. The Bluetooth and Wireless printer enables me to print in seconds for guests to receive a beautiful quality print, in a folder, on the night. All sizes are available. Regular clients are Louis Vuitton, Armani and Ralph Lauren who invite me to draw at special in-store events. I have worked worldwide in LA at Emmy's parties, in The Middle East for Van Cleef & Arpels, Cartier in Paris and Bvlgari in St Moritz as well as extensive work in Paris and Berlin. I relish bringing out peoples' best lines, giving them a stylised 'fashion portrait' which will give the best version of themselves. I aim to flatter and leave guests with that 'feel good factor'. Most events are 3-4 hours, where I can draw approx…15-20 guests Please enquire for a 'partner act' who can double up with me, producing a similar style, where we can draw up to 60 guests. I also take commissions for party invitations, menus, table place cards & table plans. I do a looser version of calligraphy using my oriental brushes or brush pens, also available in gold and silver ink.
Style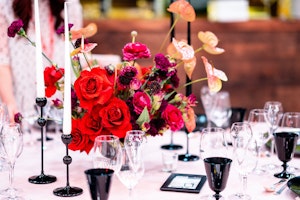 Modern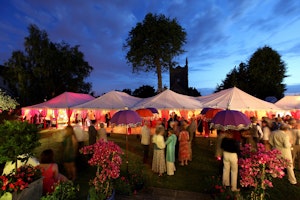 Bohemian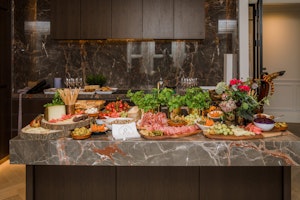 Informal
Additional Information
Do you provide digital calligraphy?
Do you provide E-invite design?
Do you provide invitation and save the date design?
Do you provide menu design?
Do you provide order of service design?
Do you provide place and escort card design?
Do you have a shop?
Do you provide delivery?
Do you have public liability insurance?
When was the company started?
1987
Are you VAT registered?
No
Sustainability
Illustration Ltd :
We believe that planting trees combats climate change; which is why we give 1% of our turnover to WeForest.
Illustration's 1 Million Trees pledge is about a lot more than offsetting our environmental footprint; it's about actively helping to recover lost ecosystems for the benefit of communities and wildlife around the world.
1,169,838 TREES PLANTED SINCE DECEMBER 2012 Our commitment to planting trees In December 2012 Illustration Ltd made a formal pledge to donate 1% of global turnover to the systematic planting of trees for the foreseeable future. Specifically, we aim to plant 1 million trees every 5 years. Illustration is delighted to be part of a burgeoning movement of companies investing in a healthy planet.
The background to our thinking On a two year sabbatical spent motorcycling around the world, Illustration's CEO Harry Lyon-Smith was shocked to witness the degree to which the natural world is being rapidly marginalised by the joined-up scale of urban and industrial expansion, in particular the widespread loss of forests.
In searching for a way in which Illustration could help, inspiration came from Let My People Go Surfing by Yvon Chouinard of the outdoor clothing company Patagonia. Following Chouinard's example, in December 2012 Harry and the Illustration management team made the decision to donate 1% of turnover to reforestation, with the aim of planting 1 million trees every five years.
In February 2013 Illustration joined 1% for the Planet, a global movement which builds and supports an alliance of businesses financially committed to creating a healthy planet.
Why we partner with WeForest We partner with WeForest.org to fulfill our commitment to a sustainable planet. WeForest offers practicable solutions with the aim of restoring ecosystems, focusing also on long-term well being of local communities. WeForest' s objective is to make Earth cooler and contribute to the unstoppable movement that is restoring the 350 million hectares* of additional forest needed to remain below 2°C temperature increase. It is possible to stop global warming if we all act now. *As shared by the N Y Declaration of Forests and backed by scientific research.
FAQ's
It's SO difficult to choose as I've worked at some amazing stately homes throughout the UK but I think my best job was in 2018 working for Bvlgari at The Badrutts Palace Hotel in St Moritz. It was at THE most beautiful location in the Swiss Alps, drawing glamorous customers at the launch of their exclusive watches in a stunning room overlooking a vast mountain lake.
It can be a nerve wracking experience when setting up to draw at exclusive locations so important to stay calm at all costs! Each event is completely different, some are very well organised, others leave you to it, so be prepared for all eventualities. Nobody wants a stressed out illustrator at their event so, get into the zone and get drawing- this ALWAYS calms me.
Elegant, painterly, flattering
The Pre Emmy's party at Gracias Madre restaurant on Melrose Avenue in LA was fabulous- I was put under pressure to draw TV celebrity guests in only five minutes as they arrived. It was almost impossible so I had to think quickly and take photos so I could complete their portraits to be gifted to them before leaving.
I'm looked after really well by hosts whilst I'm drawing throughout an evening and can quickly pop in an odd canapé but usually towards the end of an event I will indulge in a glass of champagne to keep me perked up! My favourite is Laurent Perrier Rosé.
I have over 30 years experience as a fashion illustrator. The best fashion portraits are done using few lines so the more confident the brush work, the better the finished result! I look at my guest and see what is beautiful about them- leaving out double chins and wrinkles! I don't lie about how people look but I choose to omit some features or soften them with more gentle, sensitive lines where necessary.
I love working outdoors and the past 2 years have been invited to draw at Soho House Festival at Kenwood, Hampstead Heath. It's a great day (usually very hot!) drawing relaxed guests at a table on the edge of 'Private Drama's huge marquee whilst they watch the amazing acrobats and other incredible acts.
Testimonials
"I just wanted to thank you very much for the time and effort you put into the illustrations of my guests. Everyone was delighted with your portraits and think that you must have rose tinted glasses. "
Lady Lipton (at The Ritz 2016)
"It was really great for our team to meet with Jacqueline last night. The event was a great success, with both our hosts and guests commenting on Jacqueline's amazing illustrations. Thank you again for all your help, we hope to work with Jaqueline again on future events. "
Lucy Owen - PR and Marketing @ Tory Burch
"Thanks again for everything, it was a beautiful event and you greatly contributed to it! The clients but also the organization teams were delighted. I loved how you interacted with clients and your performance was a beautiful support to the presentation."
Laura Viallet @ Bulgari
Suppliers you may be interested in...
Useful
Services
Specifics
About
Style
Additional
Sustainability
FAQs
Testimonials
Contact