Kensington Palace
London
Useful information
What do prices start from?
10000
Services
Venue
Specific Details
Historic
Museum
Outdoor Space
Stately Home
Iconic
About the company
Kensington Palace has functioned as a palace for young royals for over 300 years. It has been the backdrop to parties, banquets and celebrations and continues to be so.
Surrounded by parkland, Kensington Palace offers a welcome retreat from the nearby hustle and bustle of London. Its understated elegance makes the palace an ideal companion to the Royal Parks' tranquil gardens and ponds. The State Apartments are incredibly exclusive with only 20 events able to take place there every year. In addition, until the end of 2022, we will have the large and blank canvas Pavilion able to host 350 guests seated. And we are excited to announce that the Orangery will be reopening for dinners, receptions and parties in the summer of 2023!
Style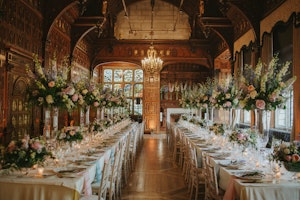 Formal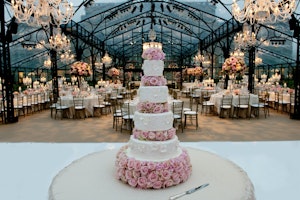 Traditional
Additional Information
Do you have an alcohol license?
Do you have an in-house event manager?
Do you have a wedding license?
Do you have disabled access?
Do you offer exclusive use?
Is an external caterer permitted?
Is there a nearby church?
Do you have public liability insurance?
When was the company started?
1989
Are you VAT registered?
Sustainability
Our sustainability strategy sets out our commitment to make a positive impact through our environmental sustainability performance. It covers several key themes where we can make the biggest difference to the environment and our customers. HRP are also committed to achieving Net Zero Carbon by 2050 (with some offsetting).
It includes: • reducing our overall energy consumption • considering the use of energy-efficient resources including renewable energy systems • maximising reuse and recycling in all of our waste streams • reducing carbon dioxide (CO2) and other harmful emissions • reducing our water consumption • maintaining the HRP grounds and buildings in an environmentally sensitive way • embedding good sustainable procurement practice
Further information on our sustainability strategy and performance as well as what our third party suppliers do please do get in touch with the team.
FAQ's
The best wedding we have done was a young couple who chose to have an intimate wedding in the state apartments followed by a large celebration in the pavilion. They had lots of aspects that were really personal to them, the flowers were stunning with large floral curtains and displays and a mirrored dancefloor. They really liked entertainment so they had lots of acts such as magicians, dance acts as well as band and DJ.
Just because the venue is historic don't feel your decor has to be traditional. Some of the most amazing events, table-scapes and experiences have mixed the modern with the historic backdrop.
Beautiful, intimate, an oasis.
We have done a number of high profile events but we do respect our client privacy. However, we do make sure that every client receives the same level of service from ourselves and our suppliers.
Many people don't realise that they can hire Kensington Palace for events so it is a bit of a surprise for clients and guests. It is incredibly exclusive so guests won't have been to the venue before, the experience is a once in a lifetime. Although the palace is incredibly grand and beautiful it is also very intimate which really makes it feel special for you and your guests.
Testimonials
""We always love working with the events team at the Historic Royal Palaces. They are experienced, professional and dedicated. During the uncertainty of the Covid pandemic they have been incredibly positive, helpful and flexible enabling us to support our clients with the various date changes and postponements. The team are a pleasure to work with and we are very excited to be back producing incredible weddings and events within their spaces soon." "
Natalia Hollingsworth, Golborne Collection
Suppliers you may be interested in...
Useful
Services
Specifics
About
Style
Additional
Sustainability
FAQs
Testimonials
Contact