KUDA Cocktails
London
Useful information
What do prices start from?
£25 for one bottle - 700ml (6 cocktails)
Services
Drink Brands
About the company
KUDA Cocktails offers a proper punch. Launched in May 2021, this new and exciting female run company specialises in freshly made, ready-to-serve rum based cocktails. The secret, decades old recipe, inspired by the founders' upbringing in Trinidad, delivers that longed-for holiday feeling that can be enjoyed all year round for all occasions.
KUDA's rum punch combines cold pressed lime juice, organic nutmeg and aromatic bitters, offering customers a fresh, light, perfectly balanced and vegan friendly cocktail, made from natural ingredients.
KUDA makes the perfect drinks or dinner party offering and provides a simple solution to large cocktail orders at a busy event of any size.
Its hand painted label and sustainable packaging stirs up memories of salty seas, sandy beaches and shady palm trees, providing a slice of Trinidadian heaven.
Style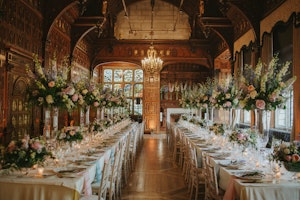 Formal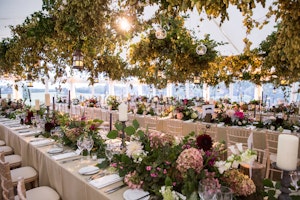 Natural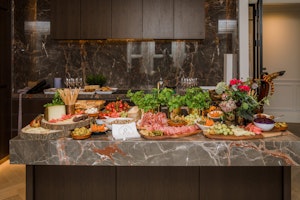 Informal
Additional Information
Do you do offer a tasting?
Do you provide delivery, set up & breakdown?
When was the company started?
2021
Are you VAT registered?
No
Sustainability
We try to be as sustainable as possible with our packaging. We use recyclable glass bottles, natural cork stoppers and eco tape for all our boxes.
FAQ's
We offer a premium solution to freshly made cocktails for events of all sizes. Our rum punch is completely fresh and authentic - not packed with sugar or concentrated fruit juice. It's a unique cocktail that gives customers something different. There is no maintenance or preparation needed - simply ice and some lovely glassware!
No! We are thrilled to cater for any event big or small
Our cocktails come in beautiful glass bottles of 700ml (6 cocktails each). We can also do bigger or smaller bottles to suit your requirement and can provide kegs (if you have a tap).
We are thrilled to say YES! We are completely gluten free and vegan friendly.
It couldn't be easier - Simply served cold over lots of ice in a tumbler. Nothing needs to be added or prepared!
Suppliers you may be interested in...
Useful
Services
About
Style
Additional
Sustainability
FAQs
Contact