Mr Flavour Events
London
Useful information
What do prices start from?
£1000
Works Abroad
We have experience doing events outside the UK.
Services
Drink Brands
Specific Details
Cocktails
Bartenders
Bar Hire
Artisan
Event Planning
Event Design & Production
Green Screen
Studio and Production Lighting
About the company
We pride ourselves on our luxury events team, who provide you around the clock management for events ranging from virtual masterclass, full wedding planning, themed private events to international events. Using our talented team, we create your event design using our diverse range of in-house event services, our engaging team of events entertainment and our elite event partners who all combine to deliver any event brief required to deliver a tailored luxury event for any occasion.
First Class Service, World Class Events & Magical Experiences.
Previous events include luxury weddings / luxury private parties, corporate event planning such as charity events, Christmas parties, company awards show and special occasions such as Bar Mitzvahs, birthday parties and private dining experiences.
Mr Flavour provides you the convenience of one supplier with a dedicated event planner, as your point of contact giving you a dedicated expert to aid in every element of your event planning process.
Style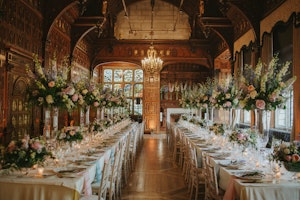 Formal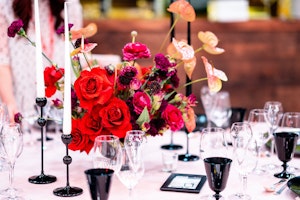 Modern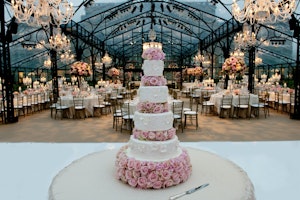 Traditional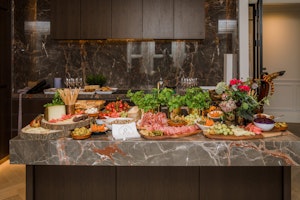 Informal
Additional Information
Do you have in-house sound & lighting equipment?
Do you have in-house furniture for hire?
Do you do offer a tasting?
Do you provide delivery, set up & breakdown?
Do you provide glassware?
Do you provide waiting staff?
Do you have public liability insurance?
When was the company started?
2010
Are you VAT registered?
Sustainability
We use bio plastics to aid sustainability on our drink events and recycle wood from our furnishings and bars as the main backbone to inhouse creations for props and decor pieces for clients events
FAQ's
We have been pretty privileged to be involved in some fabulous events. My personal favourites are the St Johns May Ball for Cambridge University and the Abu Dhabi F1 Grand Prix. We have had the contract for both events for the past 4 years, and both event briefs concentrate on creativity and aesthetics in different ways! St Johns Ball has been voted the 6th best party in the world by the Times and The Abu Dhabi F1 is one of the most glamourous events in the world!
Well our tagline as always been "Events Differently" - based on whatever event we approach, the first question we ask ourselves is, how can we make this event different? What will make it stand out?
Controversial answer coming up....speak to a few suppliers/planners before making a decision. Events are occasions we are emotionally connected to and the relationship with your planner/supplier is key. You need to feel that your planner gets your style/request/vision for your event
Testimonials
"I thought the virtual masterclass was excellent, and Sam in particular was brilliant, despite it being a fairly tough crowd I got very good feedback from everyone I have spoken to since the event, so I'm quite sure everyone else feels the same. I'll definitely be giving you a glowing review and recommending you to anyone else in PwC who may be looking to host a similar event. Thanks for all your help in organising this, and being so accommodating "
Jamie Brogan - PriceWaterHouse Cooper (Virtual Event)
"I can't recommend the guys at Mr Flavour enough! They did an amazing job organising my Wedding and made our day even better than we could have imagined. I was not an easy client!...I had to change my venue at short notice meaning everything needed to be re thought and planned but this didn't phase the team at all. They had everything under control and kept me calm and confident along the way. The end result was simply incredible! They really care about their clients and listened to any feedback I had and added their own personal touch to everything. I can't thank the team enough! Special shout out to Ali and Paul! G&T"
Ginette Reshamwala (Wedding Bride)
"We hired Mr. Flavour to cater for 1,000+ guests at The Queen's College Commemoration Ball 2019. Paul has been in regular and clear communication with us from the start and throughout, made extensive efforts to tailor our event, and has addressed concerns and queries as they arose. Quick set up, immaculate clear up, stylish bars, charismatic staff, bulk quantities with all the cutting-edge quality, and fast pace of service. Couldn't be happier with the service provided!"
Josiah Mcneil (Corporate Event)
Suppliers you may be interested in...
Useful
Services
Specifics
About
Style
Additional
Sustainability
FAQs
Testimonials
Contact