Ninefold Distillery
Lockerbie
Useful information
What do prices start from?
£25 + VAT
Services
Drink Brands
Specific Details
Spirits
Artisan
About the company
Ninefold Distillery distils artisanal rum from scratch in the south of Scotland, using sugar cane molasses and our unique recipe. Ninefold Pure Single Rum and Dormont Spiced rums are small batch Scottish products, fermented, distilled, flavoured and bottled in a converted cattle byre on Dormont Estate.
We make rum that is designed to be perfect for delicious, quality drinks. Whether a classic rum & coke, a refreshing Mojito, or a sultry Espresso Rumtini, Ninefold rum really makes the cocktail.
The distillery is owned and run by Kit Carruthers, the latest Carruthers in the family's 450 year history on the estate to live and work here. Our brand logo is a stylised version of the Carruthers family crest; a six winged angel. The rum is, of course, divine!
Style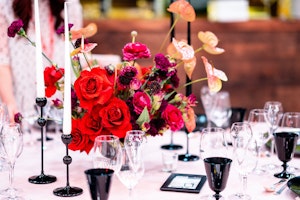 Modern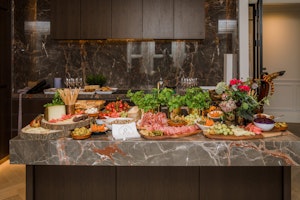 Informal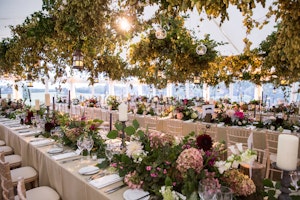 Natural
Additional Information
Do you do offer a tasting?
Do you have public liability insurance?
When was the company started?
2017
Are you VAT registered?
Sustainability
Having a low operating carbon footprint was important to us when converting the old byre into the distillery. Unlike most distilleries, which are cold and draughty, Ninefold Distillery is fully insulated and double glazed to ensure minimal heating is needed, reducing our dependence on heating oil (a necessity in most rural areas). The distillery also has solar PV panels fitted which generate much of the day-to-day electricity needed to run the building, and even contributes around 10-13% of the electricity needed to run our distillations in the summer. Speaking of which, we buy our electricity from a supplier which supplies 100% renewable electricity. And all of the distillery waste goes to a local anaerobic digestion plant 8 miles away, which converts our waste into electricity to supply the grid!
Our product packaging also tries to be plastic free, using glass bottles and paper labels only, so no single-use plastic heat shrinks. And, of course, we recycle pretty much everything that we can!
FAQ's
We use a sugar cane molasses from North Africa, which is mixed with hot water and fermented with our custom yeast combination for 3-4 days. The rum is distilled twice through our beautiful hand built Scottish copper pot still, and left to rest for at least a week, to give it a soft, smooth and creamy feel, while still packing loads of flavour. We add natural extracts of star anise, nutmeg and allspice to this rum to make Dormont Spiced, our spiced rum, along with a touch of golden syrup to round it all off.
Definitely not! We make quality, sophisticated, easy drinking rums with loads of flavour. We avoid overly sweetened vanilla bombs, and our rums don't have the harsh kick to them of a cheap spirit. They're so good that they don't have to be drowned in a mixer (although they are delicious this way too :) ).
We try to avoid describing our rums by colour, as it can often mean different things to different people. We make an unaged rum ('white'), and a spiced rum with added flavours ('dark'). But we are also maturing rum in barrels (also 'dark'), so if you are looking for a barrel aged rum, more like the Caribbean styles you might be used to, then this will come in 2021 with our first regular barrel aged release.
Absolutely! We run tours at the distillery with the owner and distiller. Check out the website, or get in touch via HOPP to find out more. We'd love to welcome you to Ninefold Distillery one day soon!
Suppliers you may be interested in...
Useful
Services
Specifics
About
Style
Additional
Sustainability
FAQs
Contact